Update: Anastasia Myskina gives birth to a baby boy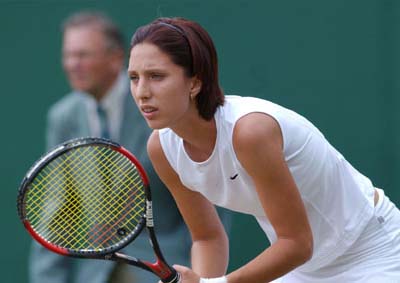 Update: The baby was actually born on Tuesday, April 29th. His name has not been released yet, but he is 7 lbs, 9 oz and 21.3 inches long.
Originally posted 11:30 am: Russian tennis player Anastasia Myskina, 26, is reported to have given birth Monday, April 28th, to a baby boy, who she has reportedly named Zhenya. Anastasia, who announced she was expecting in December, has yet to confirm the birth and no other details have been released.
Source: Sony Ericsson WTA Tour Newsroom; Anastasia Myskina
Thanks to CBB reader Jo Ann.