Spelling-McDermott family spend the day running errands
Actress Tori Spelling, 34, and husband Dean McDermott, 41, spent Tuesday, April 29th running errands in West Hollywood, CA. Later that same day, the couple and son Liam Aaron, 13 months, visited The Pump Station. They are currently expecting their second child together — a daughter — in early June.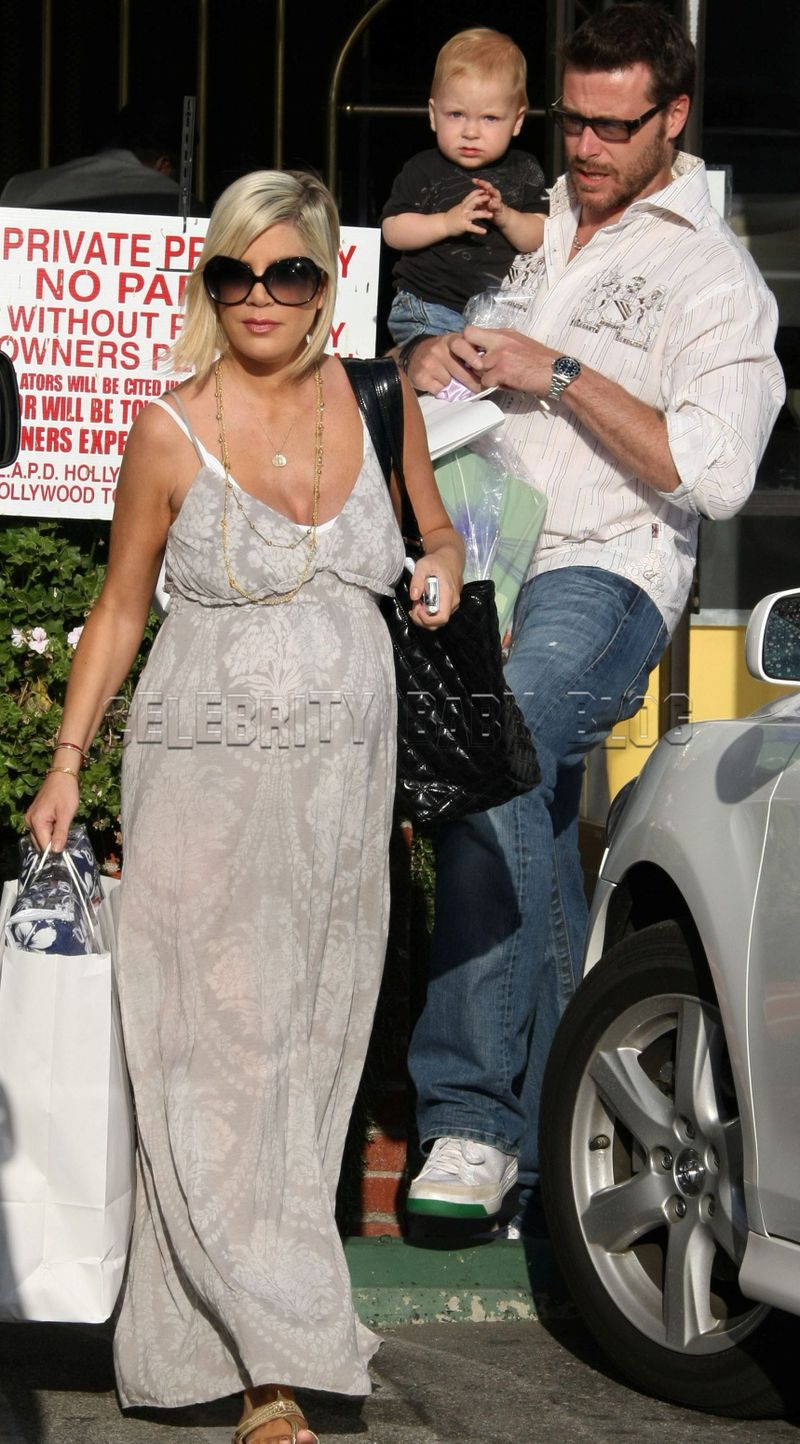 Photos by Fame Pictures.
More photos below.