Sean Valentine shares a new photos of Colin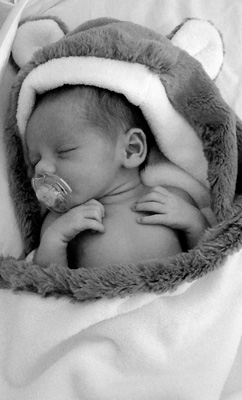 Radio show host Sean Valentine has shared new photos of his and wife Leilani's new son Colin Patrick, 3 weeks. Along with the photos, Sean posted the following message to his fans,
We have received so many wonderful letters and emails from listeners that have followed our struggles with infertility over the years. My wife and I are on cloud nine with this lil guy, even though sleep is something from the past.
Source: Valentine in the Morning
Thanks to CBB reader Alicia.