Rafael Amargo introduces son, Dante Horoshi Dali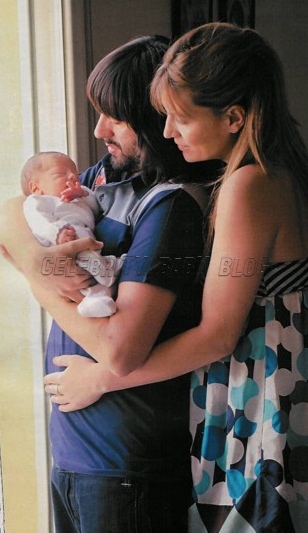 Spanish Flamenco dancer and choreographer Rafael 'Rafa' Amargo, 33, and his wife, Yolanda, introduced their second son, Dante Horoshi Dali, born on March 10th via cesarean, in the newest issue of Hola! Also at the photo shoot was their 3-year-old son, Leon Bidanshi Lorca.
Continue reading for the photo and interview highlights.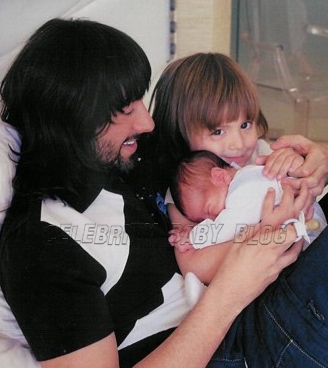 Rafa, who is in heaven over his two boys, admits that he at least wants nine kids and jokes that by just having two, things are "too equal" in the family.
Well, at least three [kids]. Two is equality. Three is conflict…That way everything is more interesting!…And the rest if [Yolanda] wants, we can adopt them!
While occasional jealousy towards his new little brother arises, Leon does in fact offer to kiss the baby during the interview, and when asked what he thought about his new little brother, he only had this to say:
He's very little.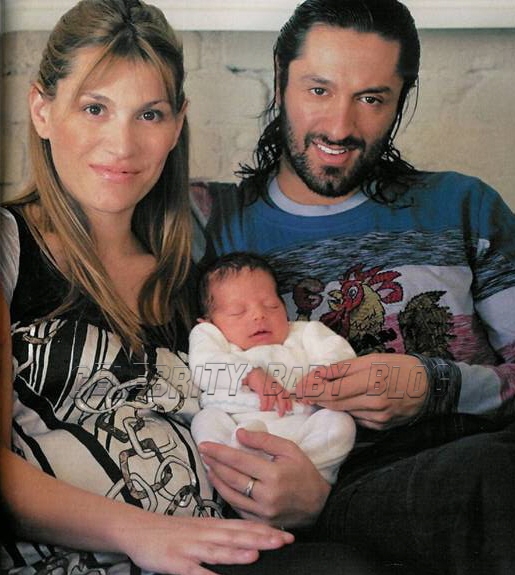 After a very difficult time with their first baby Leon, Rafa and Yolanda couldn't be happier that their newest addition is so quiet that sometimes they even forget he's in the house!
When [Leon] was born, he had us awake all night. This one is a blessing. He sleeps. He eats. He sleeps. Like there wasn't even a baby in the house! We don't even hear him.
While Yolanda admits that her first pregnancy was extremely difficult and she was unsure as a first-time mother; with her second baby, she is taking everything in stride and so far it has been a breeze.
When I came out of the clinic with [Leon] in my arms, I was scared and crying. I said 'What do I do with this?' My mom came to live with us for a month and she taught me everything. This time I'm much more at ease. If he cries a bit, I don't go running to the emergency room!
Rafa explained his son's names and how each name follows a similar pattern; one that they will hopefully continue with their future kids.
Both of my kids each have a very strong masculine first name; the first one, Leon, and this second one, Dante. Then, a Japanese name as a memory for the three years that I lived there and my admiration for their culture; [Bidanshi for Leon, and Horoshi for Dante.] And finally, a name of a universal artist; in the first case Lorca, and in the second Dali.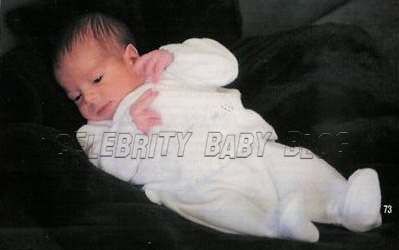 Finally, Yolanda couldn't help but share her admiration for her husband.
He has a heart that comes out of his chest; because he's an endless worker, because he's a sponge for learning, and he takes advantage of it all because he has friends in all different parts.
And Rafa couldn't help adding in to Yolanda's statement and showing how much he loves his wife.
And because I have you, honey, you who are divine.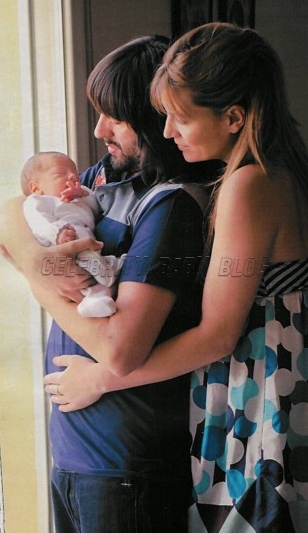 Source: Hola!; April issue