Ninel Conde featured in People en Espanol's Most Beautiful People; 'considers' future children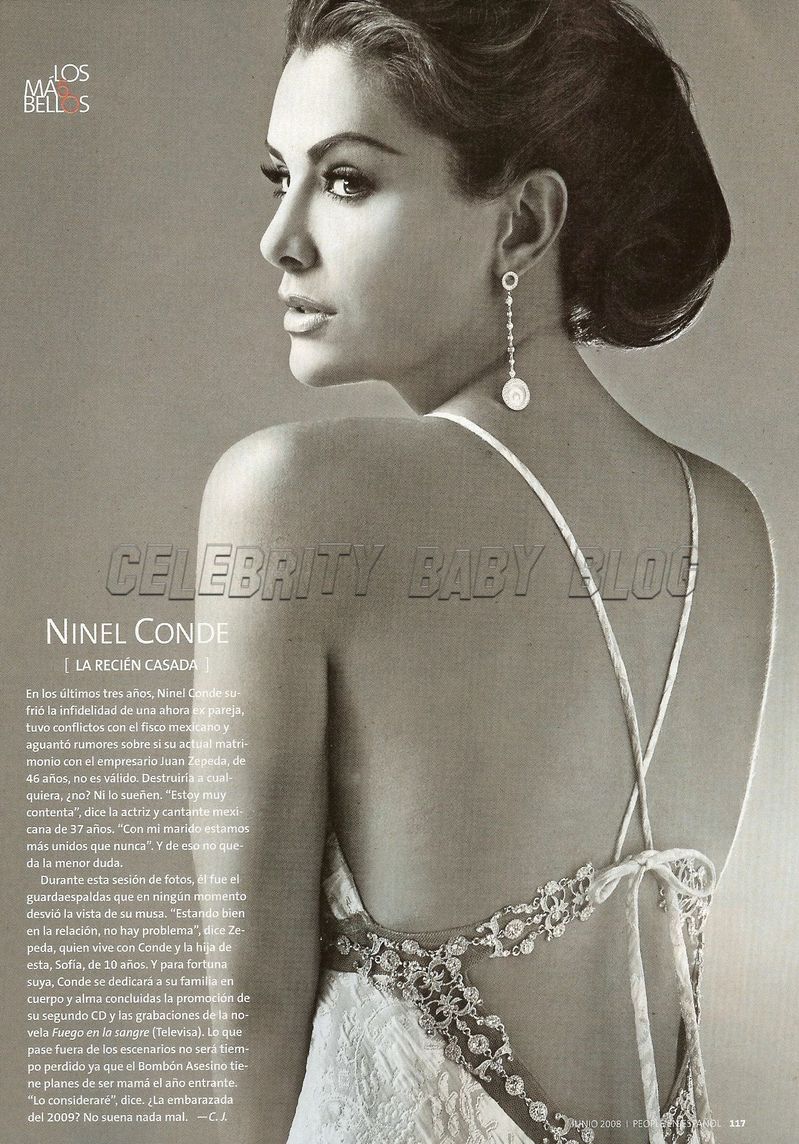 Mexican actress and singer Ninel Conde, 37, has been named People en Espanol's Most Beautiful Newlywed, since marrying Juan Zepeda, 46, last December. Saying she is "more united with her husband than ever," Ninel hinted at babies in the near future!
When asked about possibly being on the list next year for Most Beautiful Mother-to-be, she simply said,
I'll consider it.
Ninel has one daughter, Sofia, 10, from a previous relationship.
Source: People en Espanol; June issue
Full size image below.