Myrka Dellanos and daughter Alexa featured in People en Espanol's Most Beautiful People; discuss media attention
Cuban-American journalist and television host, Myrka Dellanos, 42, and her daughter Alexa Carolina, 14, were named People en Espanol's Most Beautiful Mother and Teenage Daughter duo in their newest issue. Eighth-grader Alexa, told People en Espanol, that she is looking forward to her "Quince Años " coming up in December and that she already has big plans.
I want a big party with a lot of people, I want everything super-glamorous.
Myrka, who dislikes the media attention, had a surprise marriage ceremony to her now husband, Ulysses Daniel Alfonso, 27, in April so that no cameras would be around to snap photos of the wedding. Her daughter, on the other hand, is the complete opposite. Alexa says she loves the spotlight and often, when she spots paparazzi following her mom, she jumps in the picture!
Unlike my mother, I love all the show and fame. When there's paparazzi around my mom, I always put myself in front of the cameras.
Alexa's father is Dr. Alejandro Loynaz.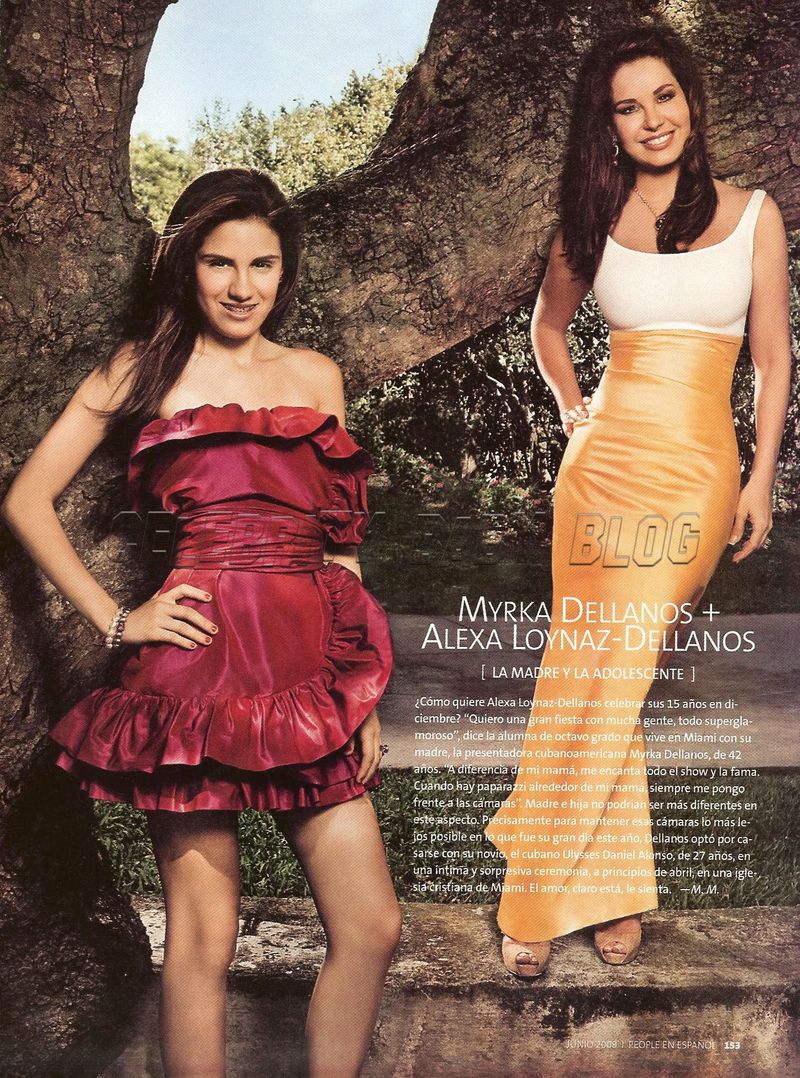 Source: People en Espanol; June issue