Update: Johnson & Johnson to auction off celebrity baby gear
Update: New items have been donated to the auction!
Originally posted April 26th: Let's face it, you wouldn't be here if you didn't love celebrity babies. Now you have the chance to own some actual, authentic celebrity baby gear — and all for a good cause. Johnson & Johnson, beginning April 29, will be hosting an eBay auction of 'hand-me-downs' from celebrity parents to benefit a variety of charities, including the March of Dimes and Save the Children.
The 'Celebrity Hand Me Down' auction begins April 29th and ends May 9th.
Click below for a complete list of the celebrities and the items they have donated so far!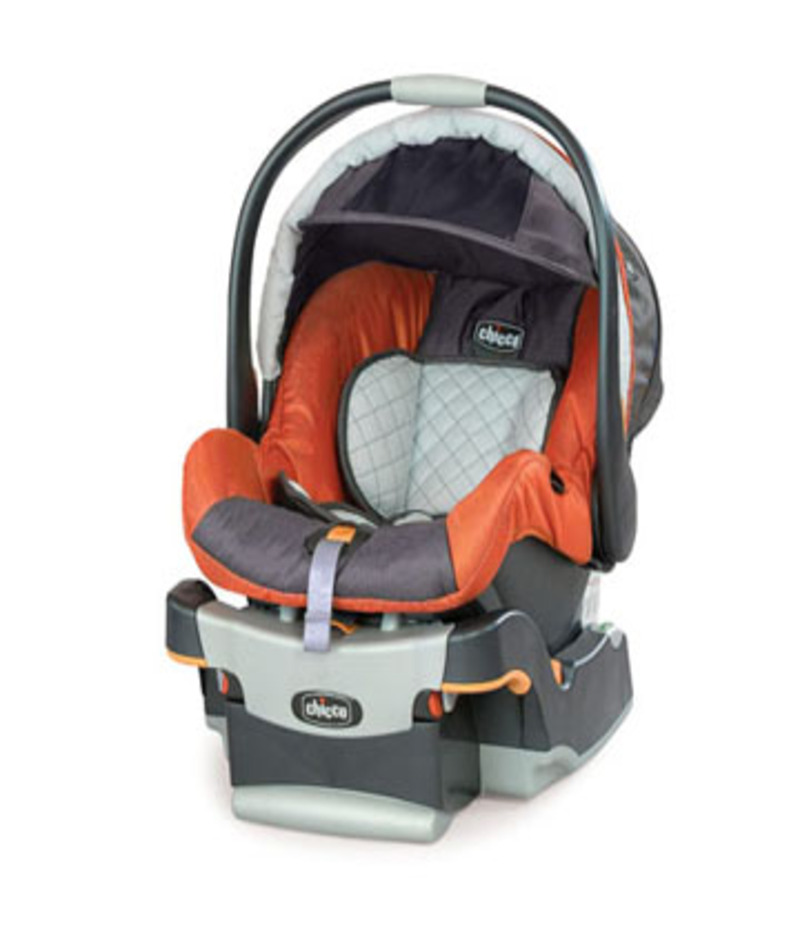 Elisabeth Hasselbeck, mom to Grace, 3, and Taylor, 5-months, donated a Chicco KeyFit30 infant car seat for the auction (which is currently the #1 rated infant car seat) because she feels "it is important to pass certain things on from one generation to the next."
In a statement, she added,
I still havea children's bracelet that my mother gave to me, which I will pass onto my daughter one day. There is something priceless about havingcertain things around you which tell a story.
It'simportant to note that while it is sentimentally and economicallyimportant to pass certain things from one generation to the next,safety standards change over the years, so certain products that do notmeet current safety standards should not be used. Cribs and car seatsare two of these items that should meet specific criteria before beingpassed on. For example, according to the US Consumer Product SafetyCommission (CPSC), for cribs,if you can fit a soda can between the slats, you should not use it.Click Continue Reading for more crib safety standards. For car seats,check its age, crash history, and whether it's been recalled. If it'sbeen in a car accident, do not pass it on. In general, the rule ofthumb for these items is that if it was manufactured within the lastthree years, wasn't involved in a car accident, and isn't on a recalllist, it's safe to use. (Check CPSC.gov to see if it's been recalled.)
For cribs, there should be:
A firm, tight-fitting mattress so baby can't get trapped between the mattress and the crib.
No missing, loose, broken or improperly installed screws, brackets, or other hardware on the crib or mattress support.
No more than 2 3/8 inches (about the width of a soda can) betweenthe crib slats so a baby's body can't fit through the slats; no missingor cracked slats.
No corner posts over 1/16th inch high so a baby's clothing can't catch.
No cutouts in the headboard or foot board so a baby's head can't get trapped.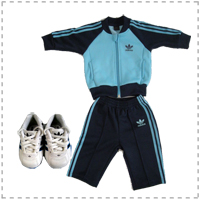 Mariska Hargitay has donated one of her son's favorite clothing items: a boys Adidas track suit and matching running shoes that were worn by August, 22 months. You can check out the bidding going on here.
Product info: Two-toned blue adidas® track suit with track pants and matching track jacket. Size 9M. Front welt pockets on jacket, Full-front zip jacket; Elastic waist on pants, Applied 3-Stripes down sleeves and legs, Embroidered adidas® brandmark on left chest and left thigh; Contrast adidas® wordmark above back hem of jacket. Matching white adidas® running shoes with black and blue signature 3 side stripes. Size 3K. The outfit has been dry cleaned.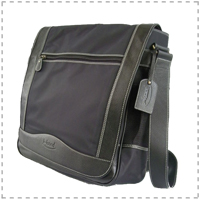 Matt Damon has donated a Baby Kaed's b-kaed Dali Black Leather Messenger-Style Diaper Bag that he used with his 22-month-old daughter Isabella. You can check out the bidding here. Danielle also did a review on the diaper bag leather line that you can read here.
Product info: Called "amazingly functional diaper bags for the stylish parent," the tall messenger style bag has a long shoulder strap, front flap with zip pocket, back zip pocket, and 5 interior pockets. The coordinating lining is durable, water-resistant and easy to clean. Includes mom's cosmetic pouch, drawstring bag for messy days, pacifier purse, cell phone holder, and baby kaed wipes case.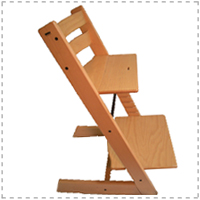 Julianne Moore has donated her daughter Liv's, 6, TRIPP TRAPP High Chair by Stokke. You can check on the bidding on this chair here.
Product info: Both the seat and footrest are adjustable to the size of your child. The chair is ergonomically designed to provide stability, comfort and confidence and is made of cultivated beechwood, providing a strong, solid and durable product. It has a five-point safety harness, holds up to 300 lbs. and is JPMA certified.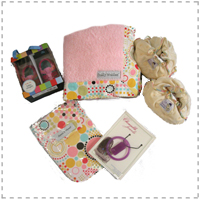 Jeri Ryan, a mother of two children; Alex and Gisele, has donated an assortment of items including Cuddly Wuddlees pink fuzzy blanket with polka dots, 2 Cute Tooshies, eco-friendly cloth nappies, Diapees and Wipees, Dr. Bloom's Chewable Jewels purple teething ring, and Stride Rite Baby Stages pink sandal.
Product Info: Cuddly Wuddlees™ pink fuzzy baby blanket with polka dot border (30 x 38 inches), 2 Cute Tooshies™ eco-friendly fitted cloth nappies (fits kids 4-15kg), Diapees & Wipees® travel holder for diapers and baby wipes, Dr. Bloom's Chewable Jewels™ purple teething ring, and Stride Rite® Baby Stages™ pink baby sandals with yellow flowers size 2 (3-6 months).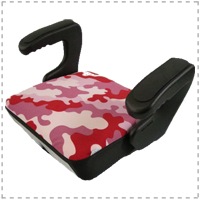 Elisabeth Rohm, who recently welcomed her daughter, Easton, has donated a portable Olli Booster Seat by Clek. Check out the bidding of the booster here. And also read up on a review of the seat from CBB here.
Product info: The olli™ Booster Seat by clek™ is a belt-positioning booster seat designed to keep your child safe in comfortable, portable, secure seating. It is the only backless booster with latch connectors to secure to the car. This booster seat is low profile, styled in fun red/pink camouflage and designed to please the most independent toddler. Quick-release system for easy removal; ultra-light for easy portability between vehicles; removable and washable plush seat cover. Color is "bubblegum camo." Model #OLM1U-PC. Product has never been recalled nor involved in an accident. Original packaging included.
Tori Spelling, who has one son, Liam, 13 months, and is currently expecting her second child — a girl — has donated a Baby Kaed Devani Denim Diaper bag filled with Liam's clothes – from footwear (Pediped, BabyGap, Reebok) to shirts and even a blanket! You can start your bidding here. Also, don't miss Danielle's review of Pediped shoes!
Product info: Clothing items are for a boy, sized in the 6-12M range; shoes from 0-3M to 3-6M. All have been dry cleaned. The bag is blue denim accented with faux chocolate brown leather and adjustable padded shoulder straps. It has 5 interior pockets, 2 side pockets and a roomy front flap compartment & back pocket for extra space. It also comes with matching accessories: mat, zippered pouch, drawstring bag for messy days, pacifier purse, cell phone pocket, wipes case and a handy clip for your keys or pacifier purse. The measurements are 12" high x 14" wide x 5" deep.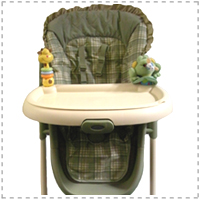 Poppy Montgomery, who recently welcomed her first child, son Jackson Phillip, now 4 months, has given her Graco Meal Time High Chair, Groove Park, to be auctioned off. Start bidding now on this product here!
Product info: Model #3B09GPR. Steel frame, vinyl-coated seat pad for easy cleaning, dishwasher safe pull-out tray insert. 3-Position Reclining Seating, 4-Position Height Adjustment. Convertible 3- and 5-point harness grows with your child. Footrest, Towel Rack, Removable Seat Padding, Tray Insert, 2 Trays, 1 Cup Holder. Locking wheels, easy fold for storage. For use with child up to three years of age, not to exceed 40 lbs. 42H x 23W X 32L. Original packaging is included.
Source: The Associated Press
Thanks to CBB readers Ann and Kate.