Gwyneth Paltrow on her daughter and 'sensitive thug'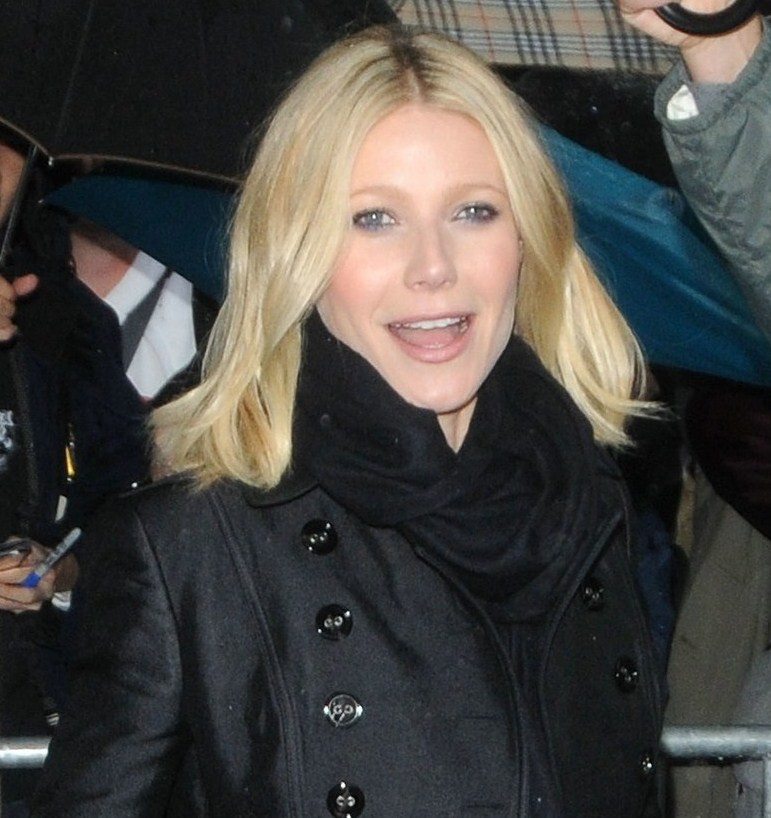 Actress Gwyneth Paltrow appeared on The Late Show with David Letterman on Monday. The 35-year-old mentioned her daughter Apple Blythe Alison, 4 next month, and son Moses, 2, saying that Apple has very feminine aspects about her and Moses is a 'sensitive thug.'
It's a very good age difference, but boys and girls are very fundamentally different, aren't they? So there are some interesting things going on in the house.

They just play so differently. She's quiet and imaginative and very verbal. She likes to sit with her things and build houses and hotels for her dolls. My son will just come and trash the hell out of anything she's doing. And if he can inflict pain on her while he's trashing, then even better. Then she gets furious and says he's 'antagonizing' her. We call him our 'sensitive thug.' It's a line from a Jay-Z song and it fits him perfectly.

She's kind of started to give it back to him, but in a very female, under-the-radar way.
Dad is Coldplay's Chris Martin.
Source: The Late Show with David Letterman via Just Jared
Watch the video of her appearance below.