Ashly DelGrosso Costa shares new photos of Ammon
Dancing With the Stars alum Ashly DelGrosso Costa, 25, has shared new photos of son Ammon Michael, 9 months. Dad is Ashly's husband, Mike Costa. Ashly will return to the DwtS' dance floor on May 6th for the show's 100th episode.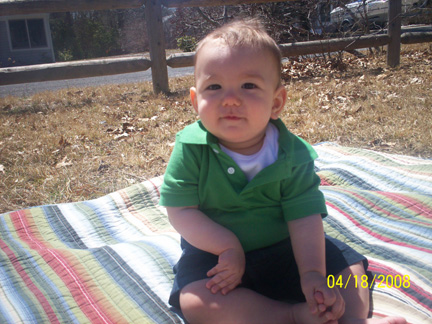 Source: Ashly's Official Website
A family photo below.