Sofia Vergara and son Manolo Gonzalez featured in People en Espanol's Most Beautiful People; discuss household roles
Colombian actress Sofia Vergara, 35, and her son, Manolo Gonzalez, 16, have been named People en Espanol's Most Beautiful Mother and Teenage Son duo. Even though Manolo is only sixteen, he says that he is really the adult (and chef!) of the house!
Truthfully, [my mom] is really like a little girl. She's always playing on the computer, watching television, reading. If I don't cook, she'll die of hunger.
Manolo, who is an aspiring movie director, has taken advantage of his mom being an actress and has used her in some of his filming projects for school. He does admit however, that directing your own mom is a little weird!
It's a little strange to tell your mom what to do. But she is very simple.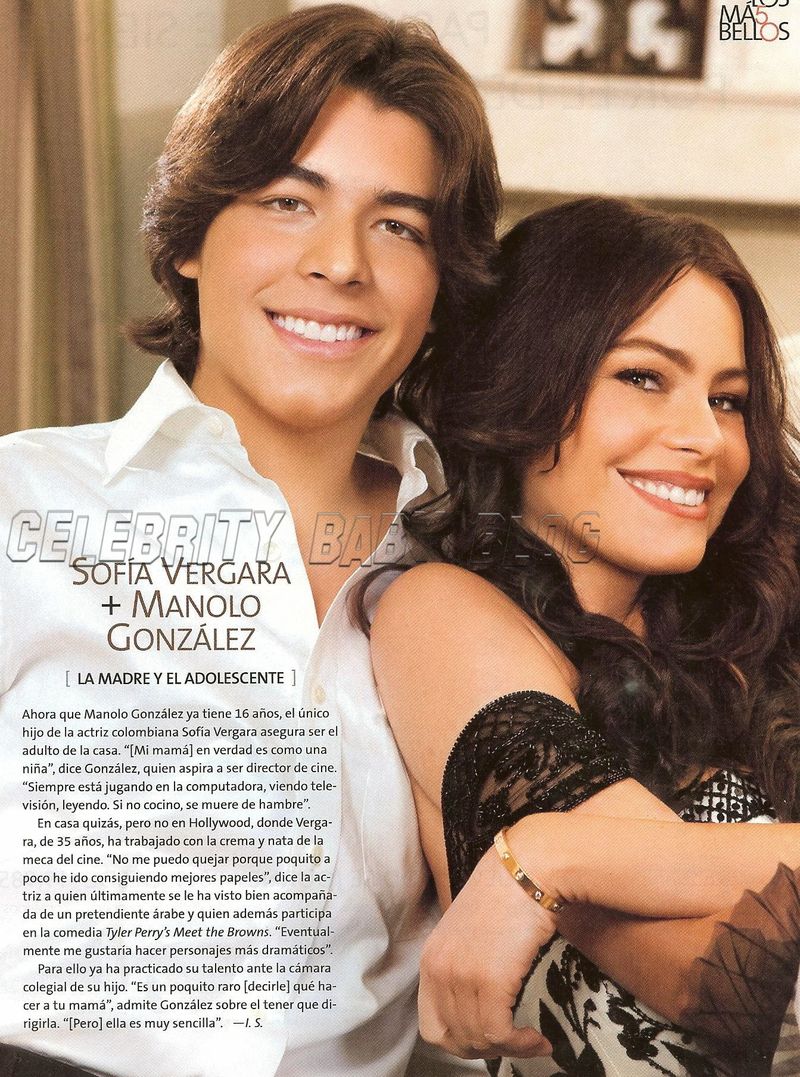 Source: People en Espanol; June issue