Queen Sofia of Spain visits grandchildren in the park
During the week of Easter, Queen Sofia of Spain, 69, and her sister, Princess Irene, 65, took some time to stop at a park in Palma de Mallorca, Spain to visit with six of her eight grandchildren; Felipe Froilan, 9, and Victoria Federica, 7, whose mother is Infanta Elena, and Juan, 8, Pablo, 7, Miguel, 6, and Irene, 3 in June (pictured), whose mother is Infanta Cristina. When the children spotted their grandmother, they all went running to hug her, and she spent the next few hours with them playing in the sand box and watching them on the swings.
The whole Spanish Royal family was in Palma de Mallorca for the Easter holiday.
The Queen, along with King Juan Carlos, 70, also have son Prince Felipe, 40, who has two girls; Infanta Leonor, 2 ½, and Infanta Sofia, 11 months, with wife Princess Letizia, 35.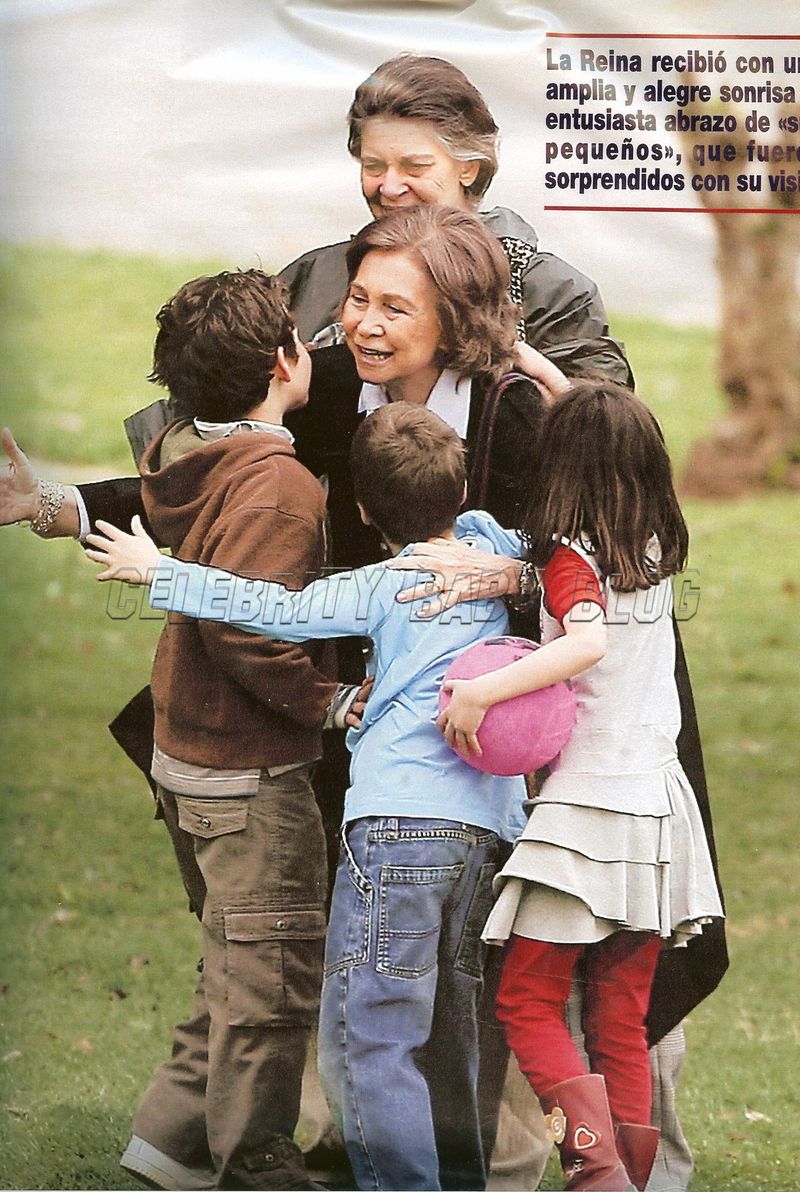 Source: Hola!; April issue
More images with Irene below.