Nieves Alvarez introduces her twins, Brando and Bianca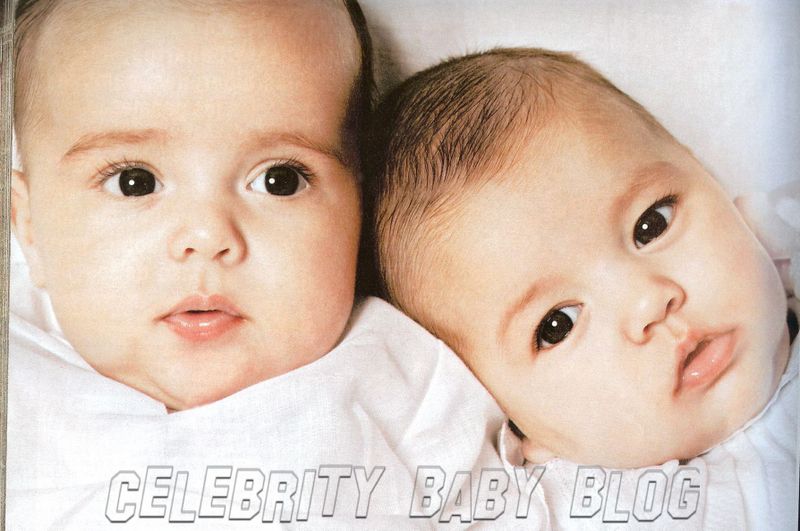 Spanish model Nieves Alvarez, 34, introduced her twins, son Brando and daughter Bianca, 4 months, in the newest issue of Hola! and sat down to discuss her new life with her husband, Italian photographer Marco Severini, as a mother of three (the couple also has son Adriano, 2 ½). Nieves, who had been put on complete bed rest a few days before giving birth, delivered both babies naturally on November 12 after going into labor a few weeks early.
Continue reading for the interview and photo highlights.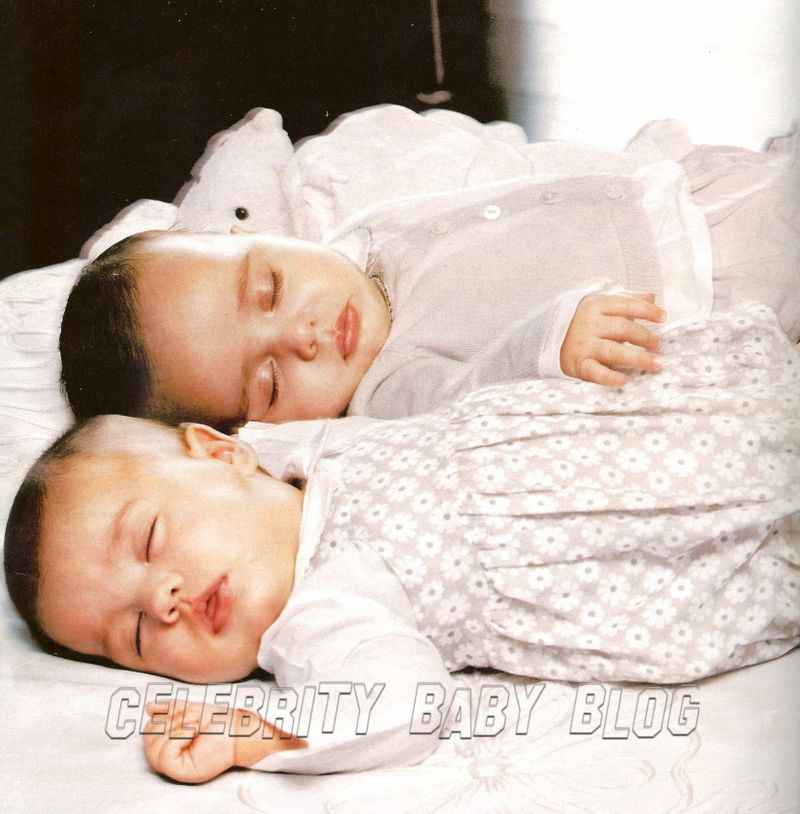 On going from a being a parent of one to a parent of three:

Yes, several children. I have three wonderful kids. The oldest, Adriano, is 2 ½, and the twins who are four months.
On her reaction when the ob/gyn told her it was twins:

This time the scare was tremendous, I'm not going to deny it, because suddenly they tell you you're expecting two…It was a little bit of a weird situation because when we were in my gynecologist's office, who I have put all of my trust into, I suddenly started to think: How long does it take for them to tell me something! What is going on?…There was a total silence and I asked Marco, my husband, — is something wrong? He told me 'no, no, no' after he had seen that there two separate heartbeats.

Suddenly, the doctor comes back and he tells me 'Well Nieves, we're going to tell you — two [babies] are coming.' My first reaction was to start laughing; that dumb laugh took hold of me, nervous, that you can't stop, and Marco didn't talk to me for three days.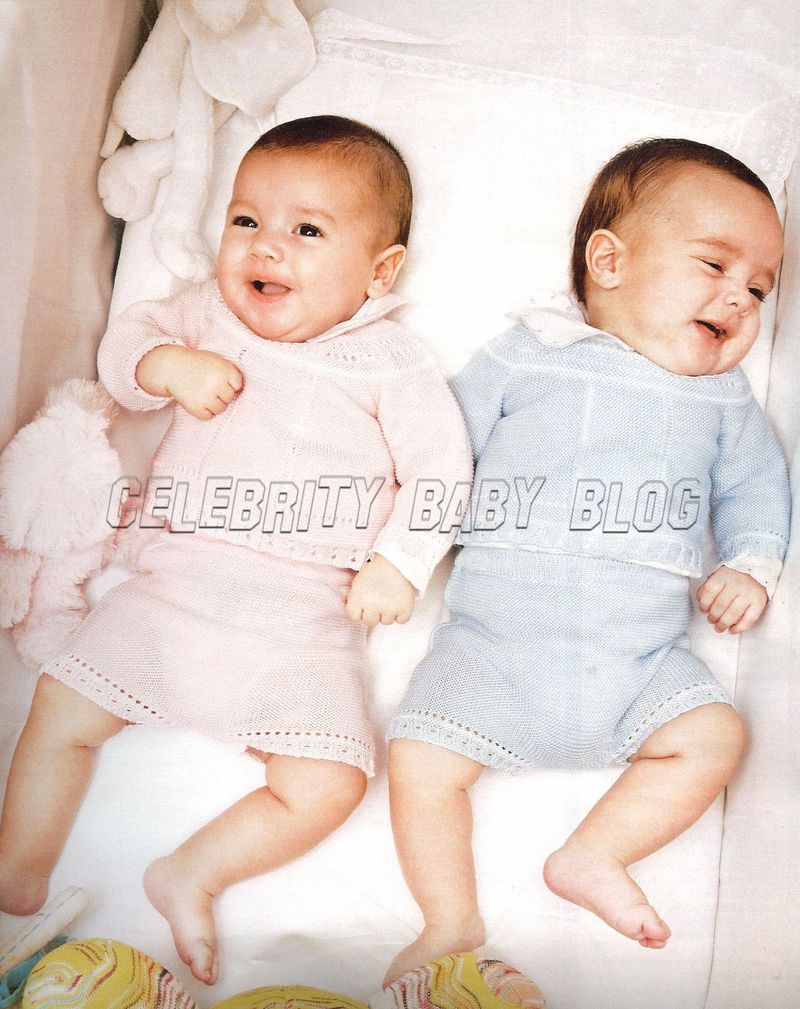 On why Marco stopped talking to her:
It was like I, well I don't know…I would say to him – 'But why is it my fault?' The truth is it took the poor man a bit to get used to the idea. It created a situation that, looking back is funny, but in the moment, it's scary: three kids…it makes you a little scared at first.
On how Adriano reacted to his two new siblings:
Even though it sounds like a lie — you know how everyone talks of jealousy — he has welcomed them very well; maybe it's because I have always involved him in everything since they have been born. Adriano would come every day to see me at the hospital after he got out of daycare. On the other hand, during the pregnancy, I would talk to him about the babies that were coming…

The truth is that now he takes care of them. Every morning, the first thing that he does, is go to the room that they are in to see them, and he asks me if he can give them a kiss, and he does the same thing at night. His only worry is when are they going to be older to play with him. But what he doesn't have is jealousy. Maybe that's also because as of right now they can't take his toys away from him.
Extremely natural.
On a perfect pregnancy:
Perfect. The last month they did recommend me for bedrest. But not in bed, but rather in the house. Actually, when Marco would go get Adriano from daycare, I would go with him in the car so I could get a bit of fresh air.

One day I went for a check-up and they just say 'Well Nieves, tomorrow you will have them'. So I went back home and I just felt horrible. I got in bed, and just then a good friend stopped by and said to me 'Nieves, you're serious: you are having contractions.' I said 'Ok, ok, but leave it, tomorrow I'll go to the clinic.' And she insisted. She convinced me, I went to the hospital, and they admitted me immediately to labor and delivery. In other words, I owe her one.
Bianca's name was clear because since always — since I started to have the idea that one day I would be a mother– I said if I had a daughter she would be named Bianca.

Brando was more complicated. Actually, at one point in time he was named…Alessandro and that was what was written on the clinic papers. But then people started arriving at the clinic and saying 'Who the hell is Alejandro?' And I would say back to them 'I said no! That it's not with a 'j', but rather with two 's'!'

Then, we received a precious floral arrangement from a dear friend and his wife and on the card it said Alexandro. So then we said, 'This can't be: only twenty-four hours has passed and this little boy already has three names.' And that's why we named him Brando, which is how it is permanently on his birth certificate. The name Brando we had had as a second option to Alessandro, and on the other hand we like it a lot because it's shorter.
On who Bianca looks like:
She looks a lot like me…and like my son, Adriano, who also looks a lot like me.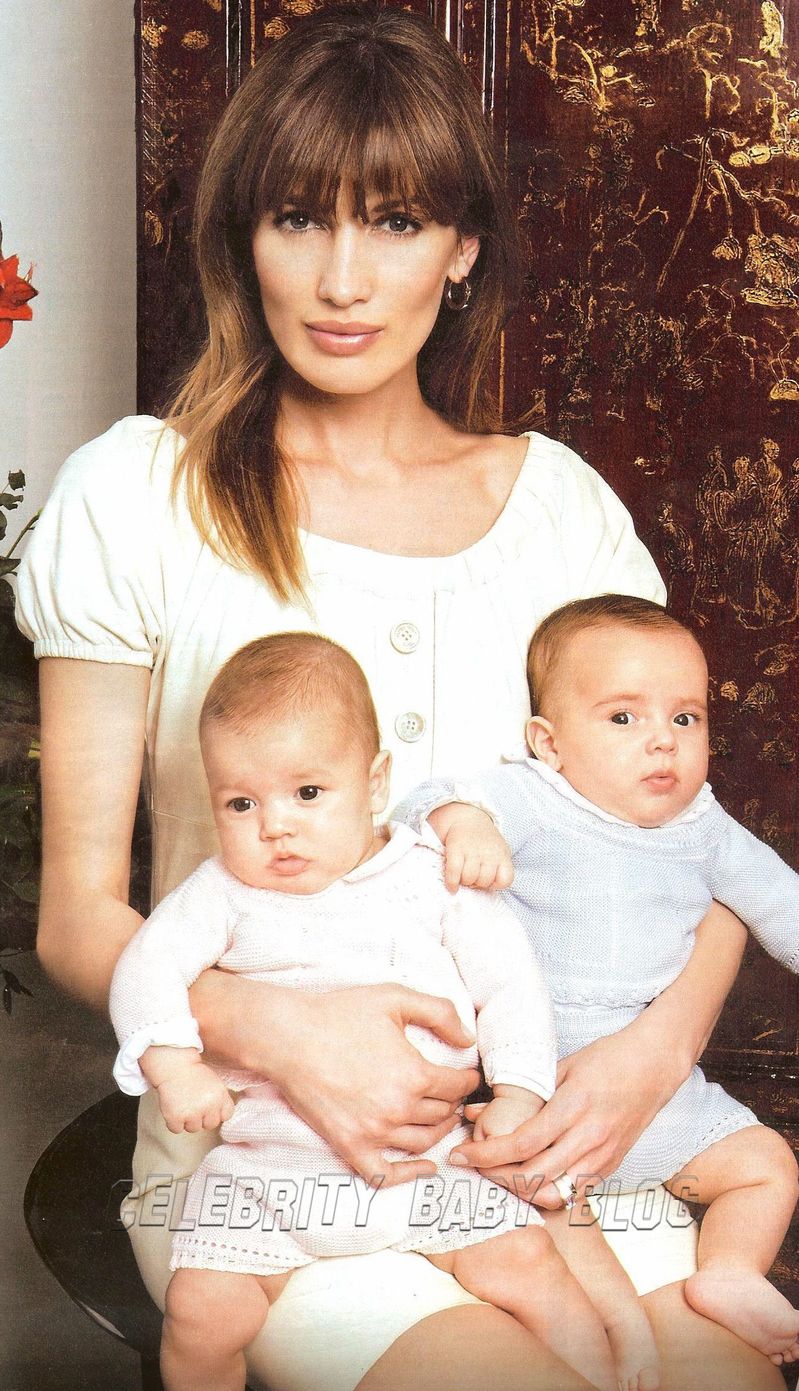 On which baby gives her more trouble:
Neither. Not Brando or Bianca give me trouble at all. Nothing, it's impressive: they don't cry, they sleep all night…
On having more kids:
STOP. Capitalized with red letters.
On having three healthy children after losing her first baby:
Yes, I have thought about it [being a special compensation after losing the first baby]. I think about it a lot. Also, you never forget the loss of what would have been your first child, and I was six months pregnant and it was very hard. Because of that, I believe, that God has given me some sort of compensation in some form. I even think that that baby that I lost…he has arrived. He has come later and is here with us now.
No. The whole world tells me 'You need a nanny.' And I tell them 'No, no, that's what mothers are for.' There is a wonderful girl in my house, who's Filipino, and she is helping me a lot with them, but, since I'm home a lot, I am in constant contact with them. Besides, Marco and I love to give them baths, give them their bottles, change their diapers…
On breastfeeding:
Yes. I breastfed Adriano for three months. I breastfe
d Brando and Bianca for one. With the older child, I so much enjoyed breastfeeding; so much so that the day I stopped doing it caused me so much sadness. With the twins, only a month like I said, and counting the days because I couldn't take any more from exhaustion. It's very hard, I would spend all day feeding them. I did it for them, especially since the first month is so important.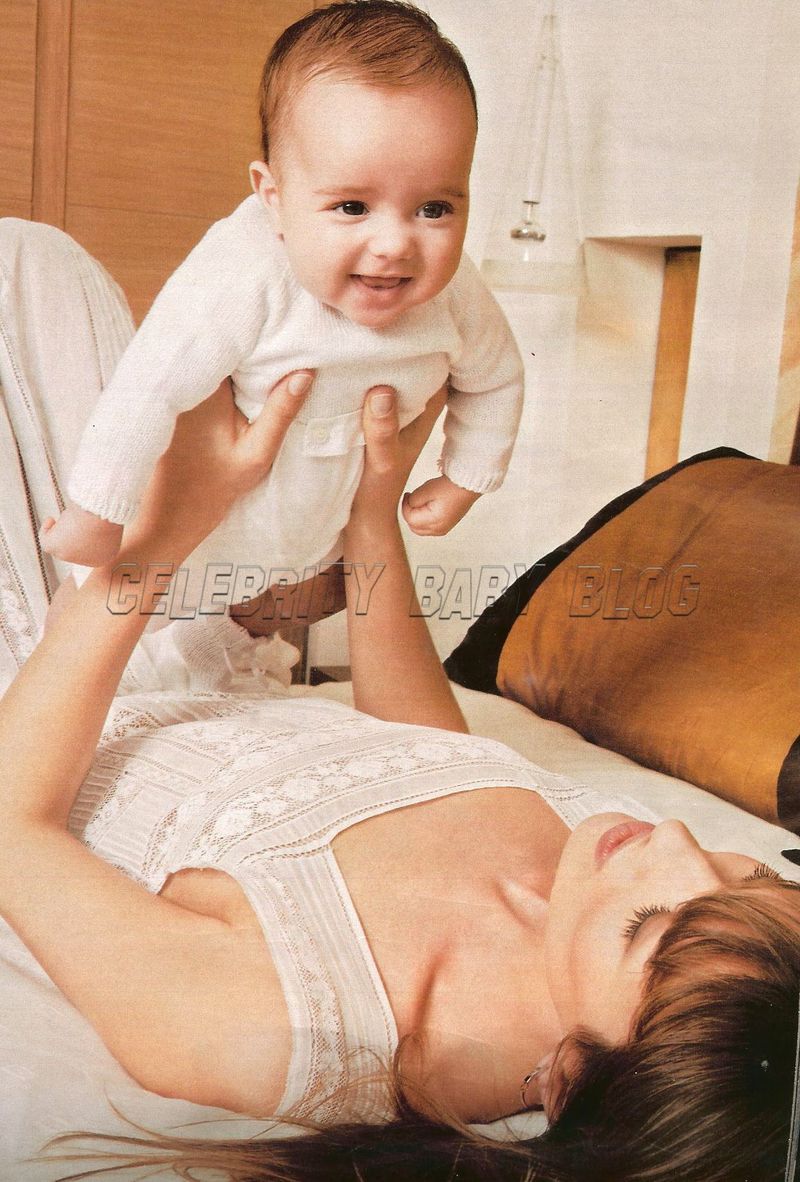 On two babies being hungry at once:
Yes [it's hard]. I don't know how, but you deal with it. If that happens to you, then it happens. I never thought I would be able to handle two babies, but I have come out ahead and continue to do so. And that being that Sundays we are alone, although, on the other hand, I can count on my parents, that have helped me an insane amount.
On night feedings:
It happened at the beginning, but now that they're four months, they sleep from 9:30 at night and they wake up at 8 the next morning.

Obviously, the first three months were different. But during that time, I was fortunate enough to have a child specialist that would take care of them. Of course on certain holidays, Christmas Eve, New Years, All Kings Day — we didn't have anybody and the babies needed to eat during the night. And there you had me and Marco (they were used to getting up and crying almost at the same time, the first who would wake up would wake the other one) each one of us with a bottle at four and five in the morning.
Of course. He's the first.
On spending time with them:
When I'm not working, well, all the time that I have. All day, from when they wake up until they go to bed. I get up in the morning and give them their bottle [normally around 8:30], I change them [in both things Marco and the girl who's with us helps me], I escape to the gym, I come back, we eat, I take them to the park in the afternoon with Adriano…
I don't know exactly [how much I gained]. With Adriano, I gained 12 kilos or something like that. When we found out we were having twins, the doctor told me I would gain at least double that — and I thought 'That's horrible – Twenty something kilos!' But in the end I only gained around 14.
On being happy:
I'm happy. Very happy. I have a life that I love, I have amazing kids, a marvelous husband, a phenomenal family…I couldn't ask for more. Yes: I am happy.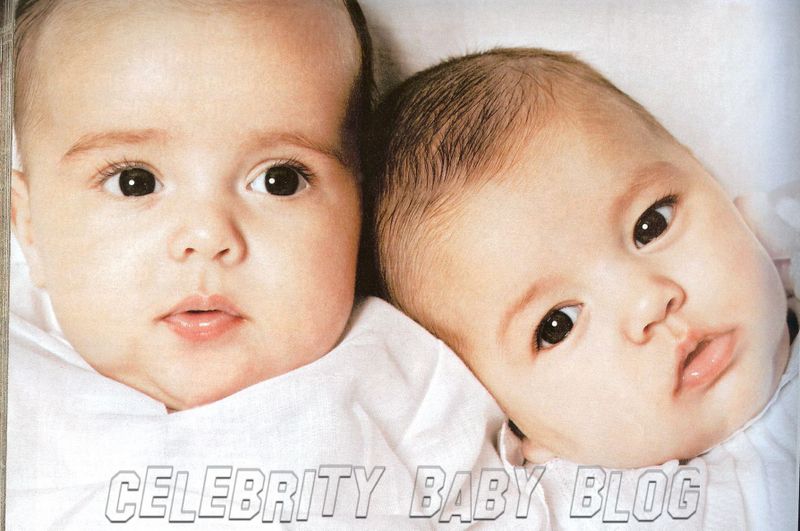 Source: Hola; April issue