Julie Hadden and family welcome a son; Introducing Jaxson Hadden
Julie Hadden, 35, joined the cast of The Biggest Loser 4 to live a healthy lifestyle and be a role model to her husband Mike and son Noah, 7. Now that Julie has accomplished that goal, she has gone on to achieve another one. She and Mike welcomed their second son, Jaxson, in late January through adoption. Julie wrote on her blog after Jaxson was born,
Adoption, in my opinion, is the most sacrificial example of love in today's society. We will be forever grateful for the gift the birth mother gave us. He already feels like he's always been a part of our family. Our seven-year-old son (many of you all saw Noah on TV) feels as though this was his idea. We brought him into the loop early on to make sure that he also was at peace with the idea of going from only child to big brother.

As soon as we told him about the baby (even before he was born) Noah responded "That baby needs us … and we need him." Out of the mouth of babes, right?

Never before has anything transpired so smoothly or beautifully. It was the hand of God at work because every obstacle was removed from our path.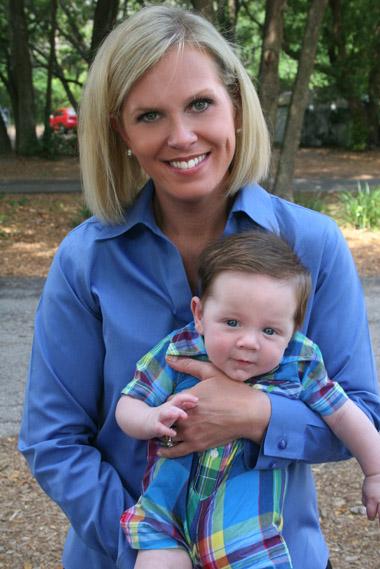 Source: Julie's MySpace Page
Thanks to CBB reader Jenn.
Fashion info below.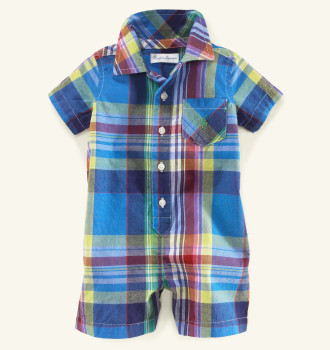 Jaxson is wearing Ralph Lauren's Madras Shortall ($40).