Celeb Moms and Kids select Single Couture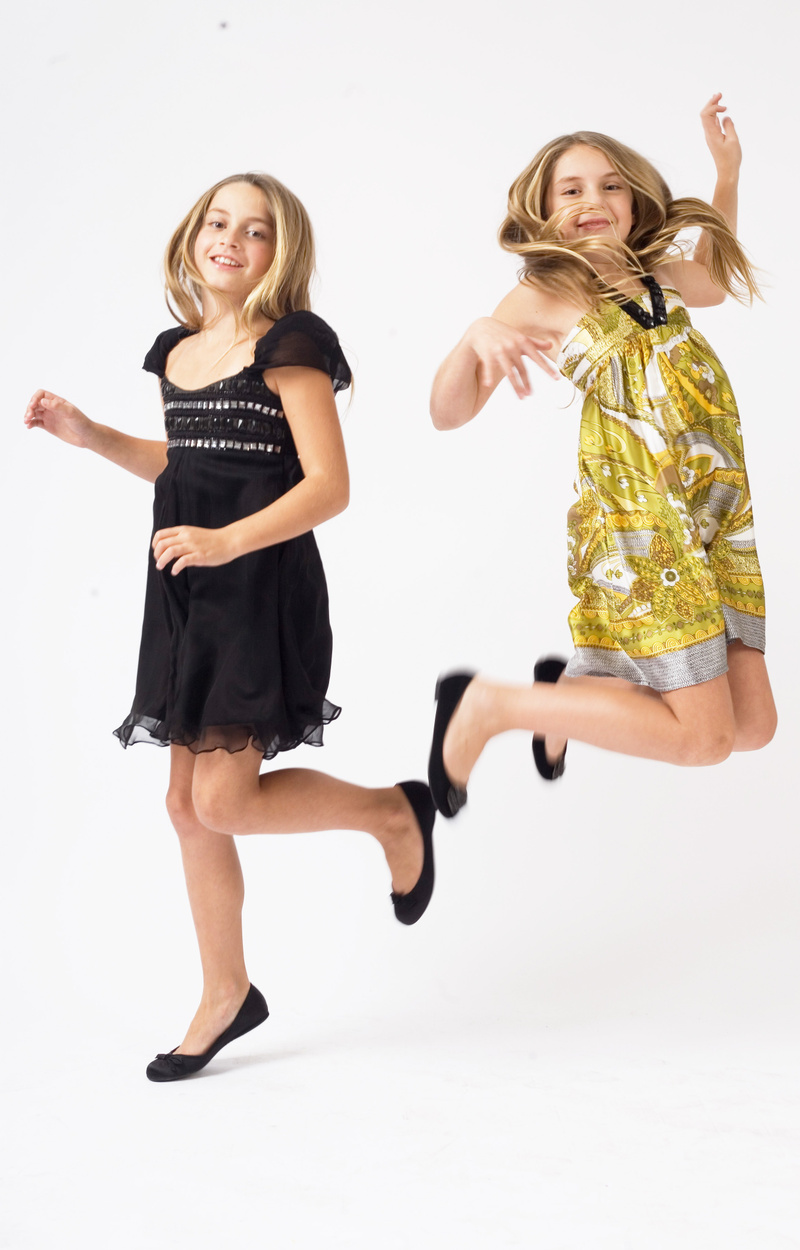 Jennifer Lopez wore Single when out shopping, before we even knew she was pregnant. Samantha Harris and Marcia Cross wore Single when they were expecting. And countless other celeb moms turn to this line of classic silk printed garments when they need to look glamorous without sacrificing comfort. It's not a maternity line, but the comfortable and flowy lines of some of their gossamer soft tops and dresses make their items just perfect for a woman in transition. Tailored or unstructured, their pieces are all instant wardrobe classics.
Now Single Girl is dressing the next generation. Their clothes have been worn by Abigail Breslin of Nim's Island, Simone Nash and Kylie and Kendall Jenner. Unique prints, hip silhouettes and of course the fabulous feel of silk are just a few of the reasons why this line appeals to kids,as well as adults.
We love the way that Single Girls Dresses are versatile and dress up or down for any occasion. My daughters have worn their own Single dresses to black tie formal events as well as casual parties, making the pieces a good investment. They are the first item out of the closet when it is time for them to polish up, and always look wonderful. Single and Single Girl can be purchased at Bloomingdales, Neiman Marcus and Nordstrom stores.