Update: Russell Crowe spends the day with Charlie and Tennyson
Update: Added more photos.
Originally posted April 25th: Actor Russell Crowe, 44, was spotted hanging out in Los Angeles, CA today with sons Charles "Charlie" Spencer, 4, and Tennyson Spencer, 23 months. Mom is Danielle Spencer.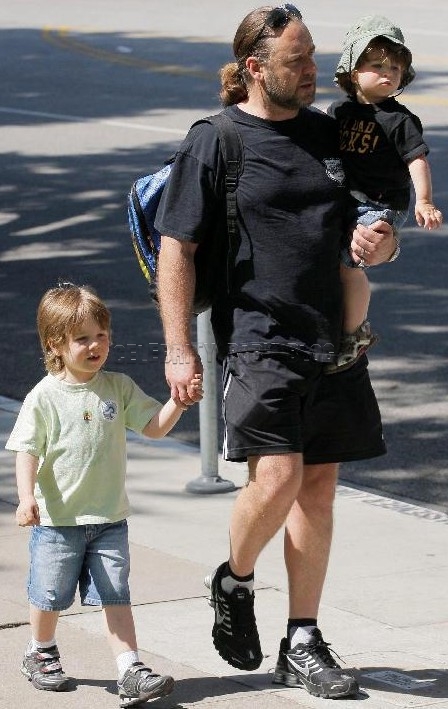 Photos by Splash News; Flynet.
Click below for gear info and more pictures.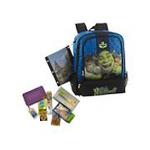 Russell is carrying a Shrek backpack from KMart ($50 with school supplies included).