Zelda Williams discusses her parent's divorce and her dad's addiction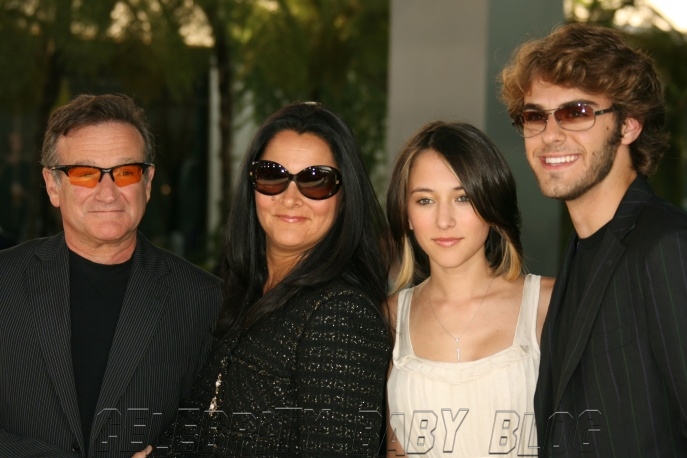 After a 19-year marriage, actor Robin Williams, 56, and his wife, Marsha, 51, filed for divorce last month, but their daughter Zelda Rae, 18, says not only is there "no drama," but that they still are "all a family" despite her parents choice to end their marriage.
Actually, according to Zelda, the announcement of the divorce came as no surprise to her. While she says watching her parent's marriage end wasn't easy, she was told of the divorce before it was ever officially filed with the court.
It wasn't a complete surprise. It's never easy to end. [But] there is no bitterness — we're all a family.
Zelda, who wasn't actually close with her father growing up, as he was always busy filming movies, says that now that he has taken some time off in his career, it has given the two of them time to really get to know one another.
He wasn't around much when I was a kid, but I have this wonderful opportunity to get to know him now. He's taking more of a break. He's not doing four films a year; he's doing one or two…Now he has more time for us.
Click below for Zelda's reaction to her father's alcoholism and the length of her parent's marriage.
She also commented on Robin's recent relapse with his alcoholaddiction in 2006 and said watching her father go through all the stepsof recovery, prompted her to take a sobriety vow.
I took a vow of sobriety when my dad relapsed, so I don't drink.
In the end, Zelda gives her parents credit for staying married as long as they did, and wishes them one thing: happiness.
I just want my parents to be happy. And they did last 18 years — a lot longer than most!
Robin and Marsha also have son Cody Alan, 16. Robin has son Zachary, 25, from his first marriage to Valerie Velardi.
Source: People