Update: Valeria Mazza gives birth to fourth child and first daughter; introducing Taína
Update: Added photos of Taína and the family.
Originally posted April 22nd: Model Valeria Mazza, 35, and her husband, businessman Alejandro Gravier, welcomed their fourth child and first daughter, Taína, today, Tuesday, April 22nd at Otamendi, a private clinic in Buenos Aires, Argentina. Taína, born naturally, weighed 8.3 pounds and was 20.8 inches long.
Alejandro, who cut the umbilical cord, told the press waiting outside that it was an "amazing birth."
The couple, who wed in 1998, had announced the pregnancy in September. Together they are also parents to three sons, Balthazar, 9 next month, Tiziano, 6, and Benicio, 3.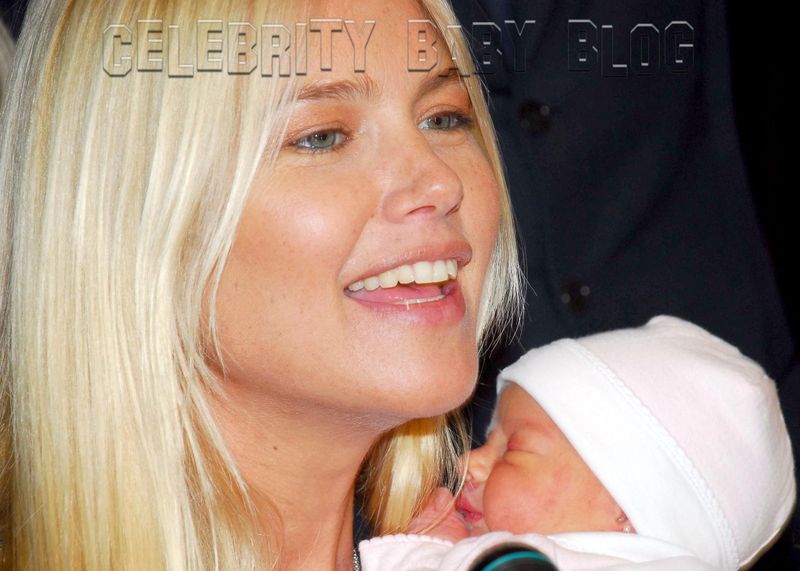 Source: Yahoo! Mexico, La Gaceta
Photos by Ramey.
Click below for a family group photo.