Travis Barker on parenting philosophy and ex-wife Shanna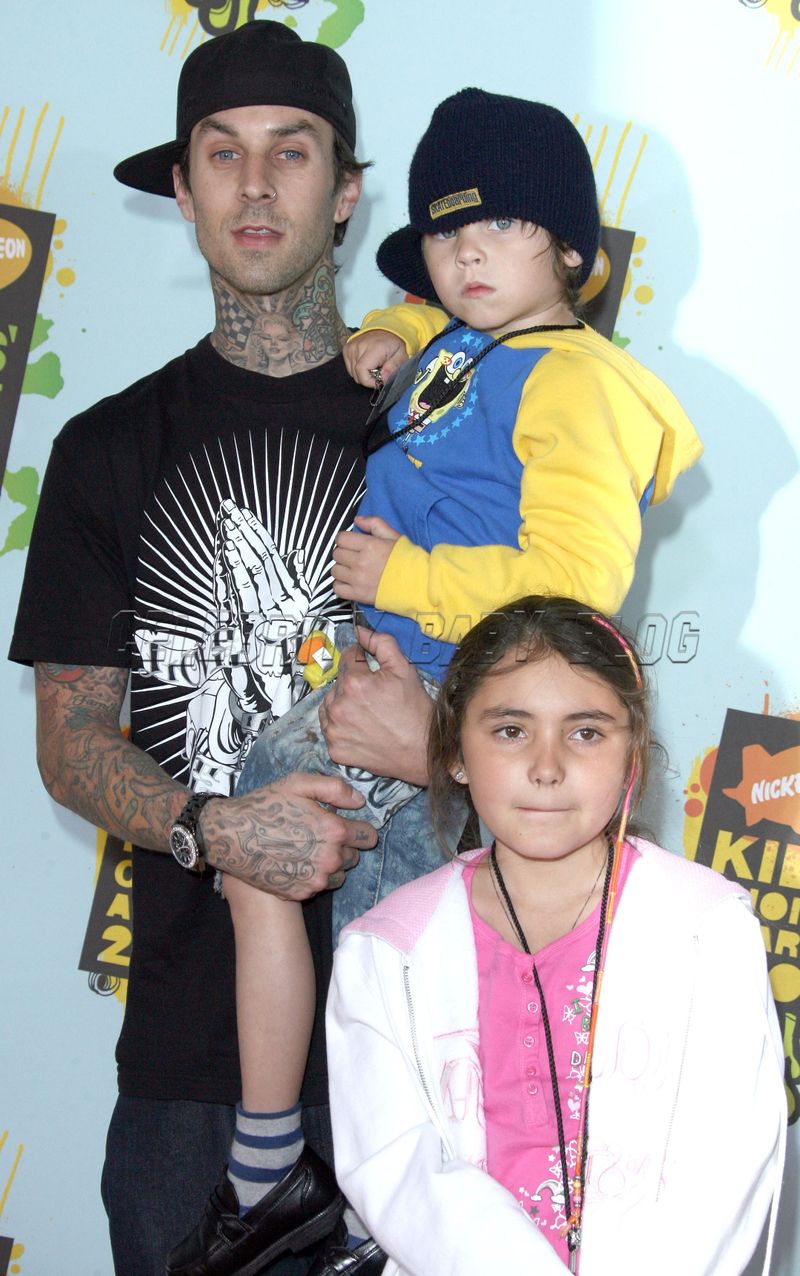 When Travis Barker goes out with his whole brood on the weekends, it may seem like 32-year-old rocker has his hands full, but that's exactly the way he wants it. Travis says the time that he spends with kids Alabama Luella, 2, Landon Asher, 4 ½, and Atiana Cecelia, 9, is precious and he wants to be with them for the duration of their weekly visits.
I have my kids every Friday through Monday, and I don't leave them thewhole time I have them. I stay with themthe entire, entire time. I don't go out to lunch with a friend andleave them with anybody else. I'm obsessed with my children.
As for his at-times tumultuous relationship with recent ex-wife Shanna Moakler, Travis says although they plan to be "really, really good friends and parents," fundamental differences in their ideas of childrearing ultimately led to their split.
I don't have the best relationship with her, but it's a work inprogress. I think it will get better if we learn to be friends. Weabsolutely, absolutely, absolutely love each other. I think it's morethat we have different ideas on how to raise children, and that can … break down the walls of love as far as I'm concerned.

My mom died when I was 16. I had a roughchildhood, you know what I mean, but it made me strong … I want acertain thing for my children. I just want to be in their life. I don'twant nannies raising my kids.
Click below for Travis' Mother's Day plans.
However, Travis respects Shanna as the mother of his children and plans to honor her on the upcoming holiday.
I'm going to take my kids to the cemetery to visit my mother, and weall do something for Shanna. We always make something for her [for Mother's Day].
Source: People; Photo by Startraks.