A Day in the Life of CBB: Bronwyn tells us about her day in the life as CBB Fashion/Gear/Reviews Editor
Bronwyn is our Fashion/Gear/Reviews Editor. She's been writing for the site since October 2007, and full-time since mid-December.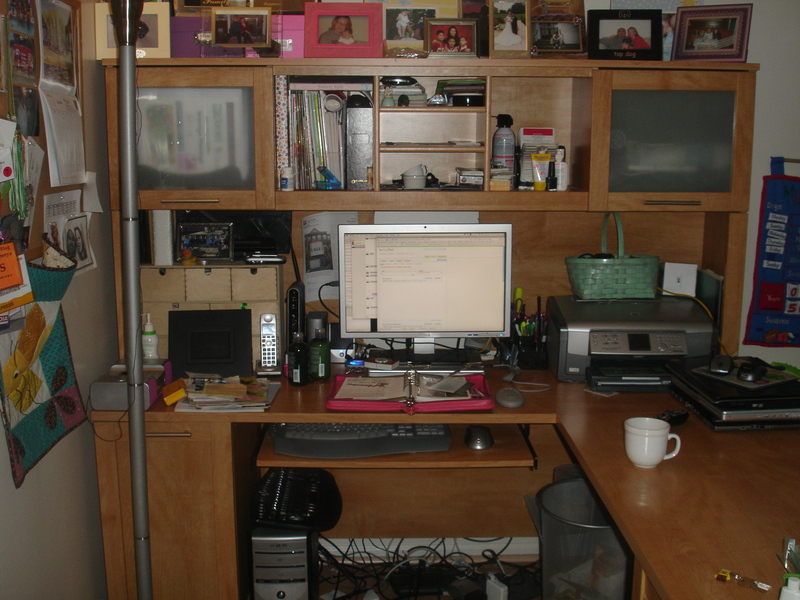 Prior to working at the Celebrity Baby Blog I worked in an office that was located 5 miles from my home — I didn't think it was possible to have a shorter commute. That was before I started working from home! I spend much of my day (and night) at my desk. It's located in my living room which means I get to be involved with my family in the evenings, but also means I have a hard time walking away from "work."
My day really begins when my two-year-old wakes up, usually around 8AM. I'm on "Mom Duty" until I take her to daycare — we like to call it school. So my workday officially begins around 9AM.
Click continue reading for more of Bronwyn's day.
I grab a cup of coffee and sit down to read emails. I also log in toAIM and check in with Danielle as to what the day might hold. Writingfor the web is an interesting job, we have an editorial calendar thatwe follow, but we also have to keep up with what's timely and thingsget bumped or just changed all the time. I love how things change allthe time in this job, I never know what a day might hold. Because ofthe three-part nature of my job, I find myself spending equal chunks oftime searching the internet and sending/reading emails — alwayslooking to find out who wore what, who pushed what stroller and whatproducts we should review next.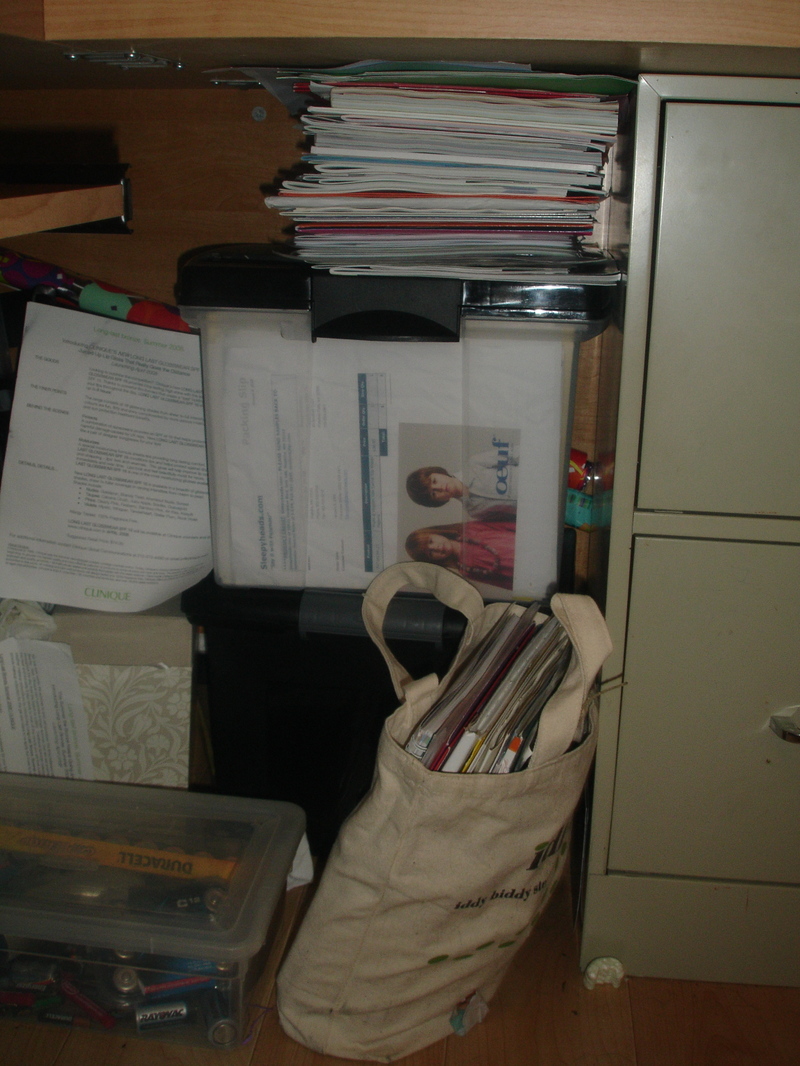 I do quite a bit of writing for the site, like the regular column, Steal That Look — CBB Style and our recent CBB Green Guide series, as well as reviews for the CBB Reviewsarea. But as the editor it's also my job to read and edit everyoneelse's reviews and fashion/gear feature articles. We get a ton ofemails from people who want us to check out their products, and I actas the gatekeeper. It's my job to make sure all of our reviewers haveproduct to review and to keep up with who is reviewing what. I alsohave to slot completed reviews on the editorial calendar.
Maintaining relationships with PR people and product manufacturers is a HUGE part of my job, and definitely one of my favorite parts. I love hearing about new and innovative products and I adore talking with people about what they're working on. I keep press kits in a filing system under my desk and consult them when I need products for specific stories, or when I'm about to review a product I received.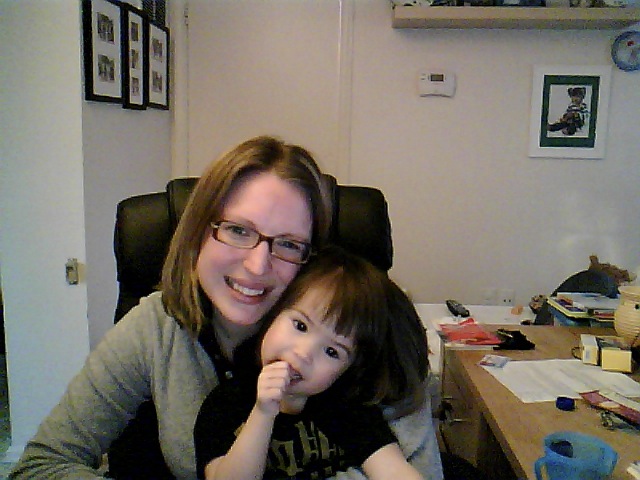 I've actually come to enjoy working from home, but I still like toventure out for chunks of the day to engage with people and see what'shappening in the real world. Lunches with my sister-in-law or friends keep me sane and let me take a breather from work.My day slows down around 4PM when I head to pick up my daughter, sometimes she joins me to check emails (I have a webcam in my monitor that captured this pic of us cuddling at my desk). Once she's down to bed at about 8PM I wander back to my desk and then my day comes to a halt at approximately 10PM. On the weekends I check email throughout the day and usually dedicate 2-3 hours here and there in chunks to checking the site.
Check out some of Bronwyn's articles and reviews:
Interested in having your product reviewed on CBB? Read our info page.