What's Hot in Celebs' Favorite Shops: Petit Tresor
Are you ready to take another trip out shopping with the stars? This month we're going to Petit Tresor. With shops in Brentwood and on Robertson in Los Angeles, Petit Tresor is one of the hottest places to shop and be seen.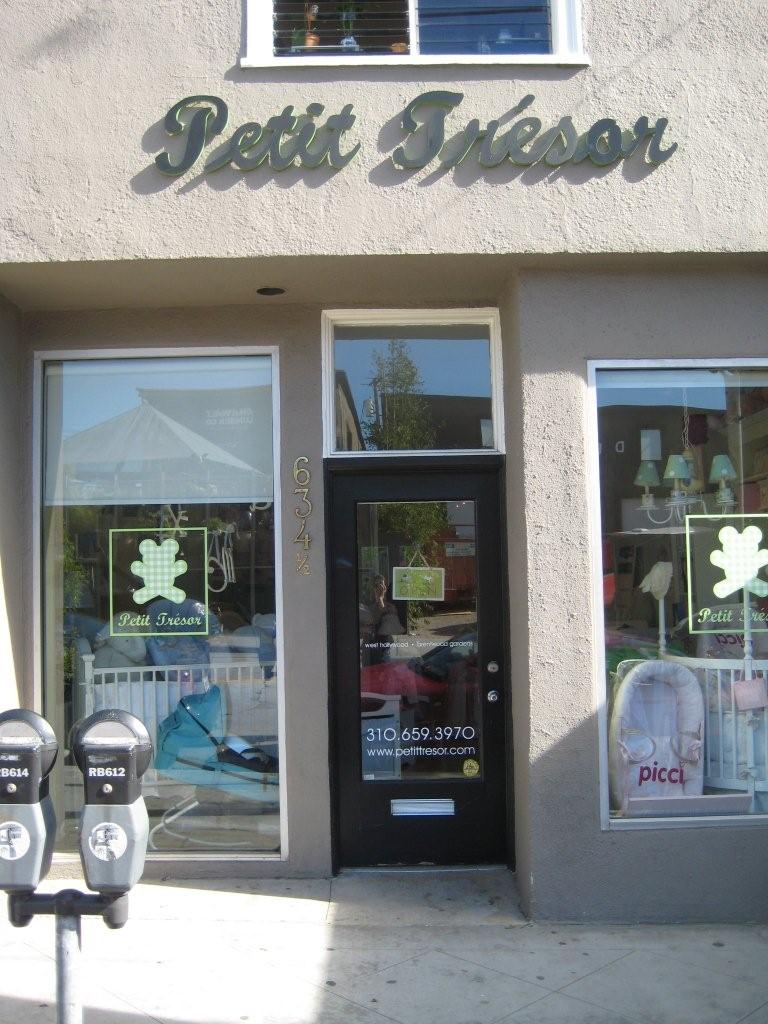 Who has shopped there:
Jennifer Lopez, Heidi Klum, Britney Spears, Christina Aguilera, Katie Holmes, Jennifer Garner, Kimberly Quaid, Melanie Brown, Gwen Stefani, Isla Fisher, Jennifer Meyer and Tobey Maguire, Camila Alves and Matthew McConaughey, Eva Longoria, Paris Hilton, Halle Berry and Nicole Richie.
The Story behind the Store:
When co-owners and single mothers Nina Takesh and Samantha Winch opened Petit Tresor more than five years ago, they both knew that they loved "all things baby." And they had a great eye for putting together nurseries. Nina and Sam grew up together and went to school together at the Lycee Francais — They both have traveled extensively in France and Europe. Their goal was to bring all of their favorite beautiful European baby and toddler things to the United States – under one roof. And so they did, Petit Tresor means "little treasure."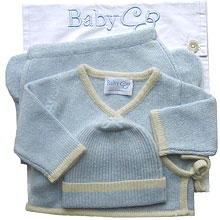 The Vibe:
When you walk into Petit Tresor, whether it's the original boutique in West Hollywood on trendy Robertson Boulevard or the new one in Brentwood on San Vicente Boulevard, you're sure to be struck by the fact that all of the colors — of the furniture, the bedding, the clothing, the toys — are all soft, in whites and pastels, and are very soothing. This is done to create an easy and calm shopping experience. Furniture is in one section, and clothing, gifts, toys and books are all in other organized sections. A salesperson can walk you through the store and assist you with every item you'll need from the moment you come home from the hospital. Walking through the store you'll find lots of expectant moms with their mothers, partners or girlfriends. While you are there to shop, Nina and Sam will take you through your entire online registry in person.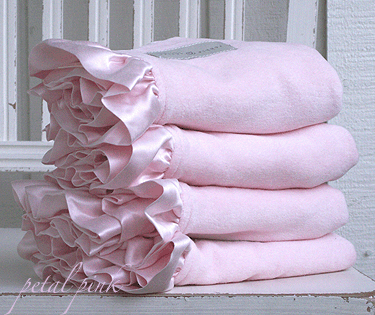 Who has registered there:
Registries of celebrities are private but Jennifer Lopez and Marc Anthony were not shy about registering at Petit Tresor!
What the celebrities shop and register for:
Most celebrities that shop at the store also have their nurseries designed by Petit Tresor and purchase most of the major items themselves. It's the "hard to find" or luxury items that end up on their registries with items ranging from Adiri baby bottles to organic blankets from Robbie Adrian. Layette items from Petit Bateau and Kissy Kissy are always popular with celebrity shoppers and items that celebs are gifted with from Petit Tresor include gorgeous photo albums with silver heart rattles, cashmere stuffed animals, diaper bags by Mia Bossi and cashmere outfits.
Special Services for pampered parents & celebs:
Petit Tresor provides a detailed registry service where the owners walk you through the store and show you everything you might need for your nursery, for yourself for the hospital and on return home, and everything the baby will need from day one. If you're having a baby shower, Petit Tresor will deliver all of the items for which you were registered directly to the event in one shipment.
For special clients the store provides a concierge service; Every season they'll send clothing and accessory items for your children, customized to your taste. What you like you keep, what you don't you send back. This way Petit Tresor clients can enjoy the Petit Tresor shopping experience even when they are in far flung places, filming on location and unable to travel to LA.
Nina and Sam also travel to their clients to assist with their nursery design, whether they're in San Francisco, Dallas, Chicago, Miami or New York. They've even traveled together to London and Dubai for one special client!
The address:
West Hollywood: 634 1/2 N Robertson Blvd, (1/2 Block North of Melrose), Los Angeles, CA 90069 310-659-3970 T
Brentwood: Brentwood Gardens 11677 San Vicente Blvd, Los Angeles, CA 90049
310-820-6300 T
Shop online at: