Sigourney Weaver prepares herself for daughter's departure to college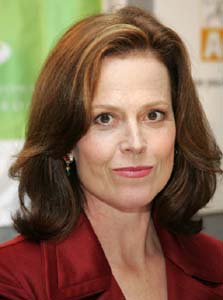 The prospect of sending her 18-year-old daughter Charlotte Simpson off to college in the fall has Sigourney Weaver feeling a bit conflicted. The 58-year-old actress, who can currently be seen in the new Tina Fey movie Baby Mama, says that while she won't miss the emotional struggle of working motherhood, she will miss her daughter — terribly.
When you're a working mother, the guilt is enormous. And to not have that, to actually be able to work and not feel that tug all the time, would be great. [Charlotte going off to college] is worse for me than for her. She's fine without me. You just feel like your place is at home. She was my only one because I got started late, so I wanted to stay home and have fun with her.
Charlotte is the only child for Sigourney and her husband, director Jim Simpson.
Source: USA Today