Randy Orton looking to family to turn his life around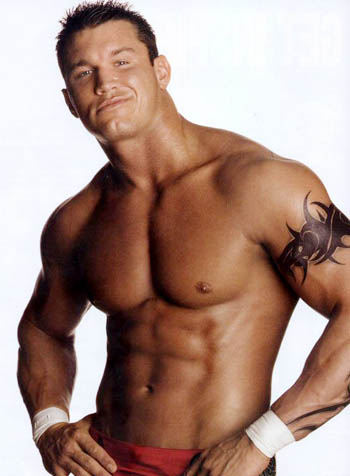 Randy Orton doesn't portray the nicest person in the World Wrestling Entertainment, and many were afraid that the 28-year-old wrestler was turning into his character recently. He was suspended from the WWE and there were reports of anger issues.
However, it seems as if family life has turned this third-generation wrestler's life around. Randy and his wife Samantha, who were married in September, are expecting their first child this July.
With my baby, I want to set a good example, be a good father figure. At the same time, when I come to work, I want to be all business.
Randy is looking towards fellow wrestler Rey Mysterio as an example of the type of person he wants to be.
Right now, I look at someone like Rey Mysterio. He's got two kids, a beautiful wife. He's a real family guy. I look at Rey out of the ring, that's how I'd like to picture myself.
Source: Slam!
Thanks to CBB reader Malia.