Patrick Dempsey believes three kids are easier than one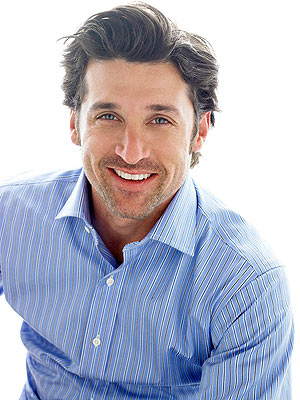 Success in Hollywood can very easily go to an actor's head, but Grey's Anatomy star Patrick Dempsey relies on his family to keep him grounded.
It comes back to your family, your core. They're the people that you've known the longest. I love having a big family. I think it's easier, oddly, in some ways, having three children as opposed to one. And it's been great for my relationship with my wife and our life and everything.
The 42-year-old and his wife Jillian Fink Dempsey are parents to daughter Tallulah Fyfe, 6, and twin sons Darby Galen and Sullivan Patrick, 14 months.
Source: Parade Magazine
Thanks to CBB reader Mary Beth.