Update: Contest: Win a KABOOST!
Update: The winners are:
Christina who listed the benefits of KABOOST as being "Compact and lightweighy, Easy to fold and carry, Perfect for taking to grandparents, friends and restaurants."
Laurel, who said, "My child is currently always either standing or being told to sit onhis bottom or knees at the table. I'm sure it's very frustrating whenhe sees us just come to the table and sit down and he's constantlytrying to see over the top of the table to eat his food. He likes toclimb up and down on our chairs and a booster seat would just be toocumbersome."
Carolyn, who said, "My 3 year old wont have to sit on ker knees at dinner time!"
Sarah, who said, "

My daughter is extremely independent and she DOES sit on her knees toeat…which can't feel good! I know she would love having a chair that puther right up there with mom and dad."

Tara, who said, "A Kaboost would allow my two year old not only to eat at our table easier,but to color and play play-doh (one of her favorite activities!!!)easier!!!"
---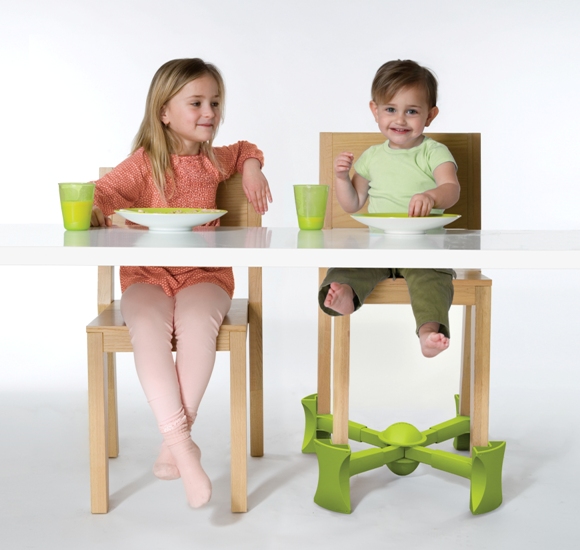 Have you recently traveled to a restaurant where your child didn't quite reach the table? Would your toddler rather use their knees to give themselves a little boost at the table rather than sitting in a traditional booster seat? If so, then you need the one of a kind KABOOST, the portable chair booster that securely snaps to the bottom of virtually any 4-legged chair and raises it so a little kid can sit like a big kid.
Once KABOOST is snapped on the chair it becomes even more stable then it was before. It's easy…You just stretch the spring-loaded KABOOST legs to fit the chair's legs (round legs, square legs, skinny legs, fat legs) and voila your chair is instantly raised to the height of the traditional booster chair and your child can feel completely part of the dining experience (KABOOST has two height positions). KABOOST can hold up to 300 lbs and weights just 3.5 lbs.
Its compact, lightweight, and easy to fold and carry to grandparents', friends' homes or to restaurants! KABOOST comes in 4 colors: Green, Natural, Chocolate, and Charcoal. KABOOST is carried in over 1200 US retail locations including Target!
CBB reviewed KABOOST back in November- read it here.
Take a look at this funny video on YouTube that shows what your child is really thinking when you use a traditional booster chair: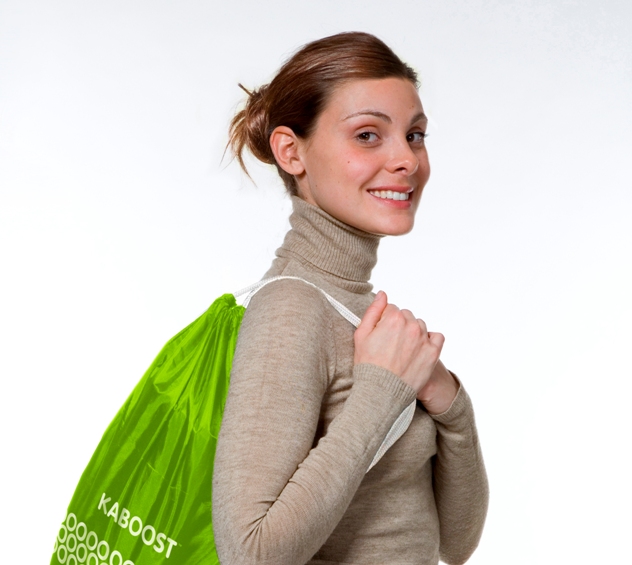 CBB Deal: Enter promo code CelebrityBaby to receive a FREE KABOOST travel bag at www.shopkaboost.com. (Expires May 24, 2008.) If you purchased your KABOOST somewhere else? Send in your proof of purchase to TravelBag@KABOOST.com and KABOOST Corp. will mail you a free Travel Bag.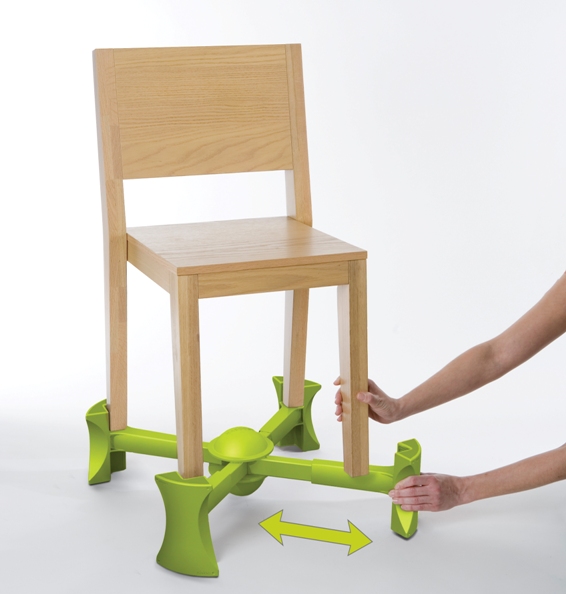 Enter to win one of 5 green KABOOSTs (a $37.95 value)! Email the following info to celebritybabyblogATgmail.com (be sureto replace AT with @).
Your full name, mailing address, and email address.
Name three benefits of using a KABOOST vs. Booster Seat (hint: go to www.kaboost.com).
How will KABOOST make a big difference at your home?
Make sure you put "KABOOST" in the subject line in order for your entryto be counted.
Any entries that don't include all of the info will not be counted. The contest closes tomorrow at 7 am EST. (For terms & conditions, click here.)