John Cho says he plans to 'go on maternity leave'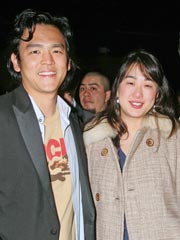 Actor John Cho has been working so much in the past couple of years that the 35-year-old plans on taking some time off when he and wife Kerri Higuchi welcome their first child, a baby boy.
I'm going to take a break and be home with the kid. I'm going on maternity leave. I'm so freakin' excited for this kid to come, and I'm so scared they're going to hand me a small human being to take home and I'll be responsible for the human being living.
The baby is due in May.
Source: USA Today
Thanks to CBB reader Mary Beth.