Introducing Buster Wood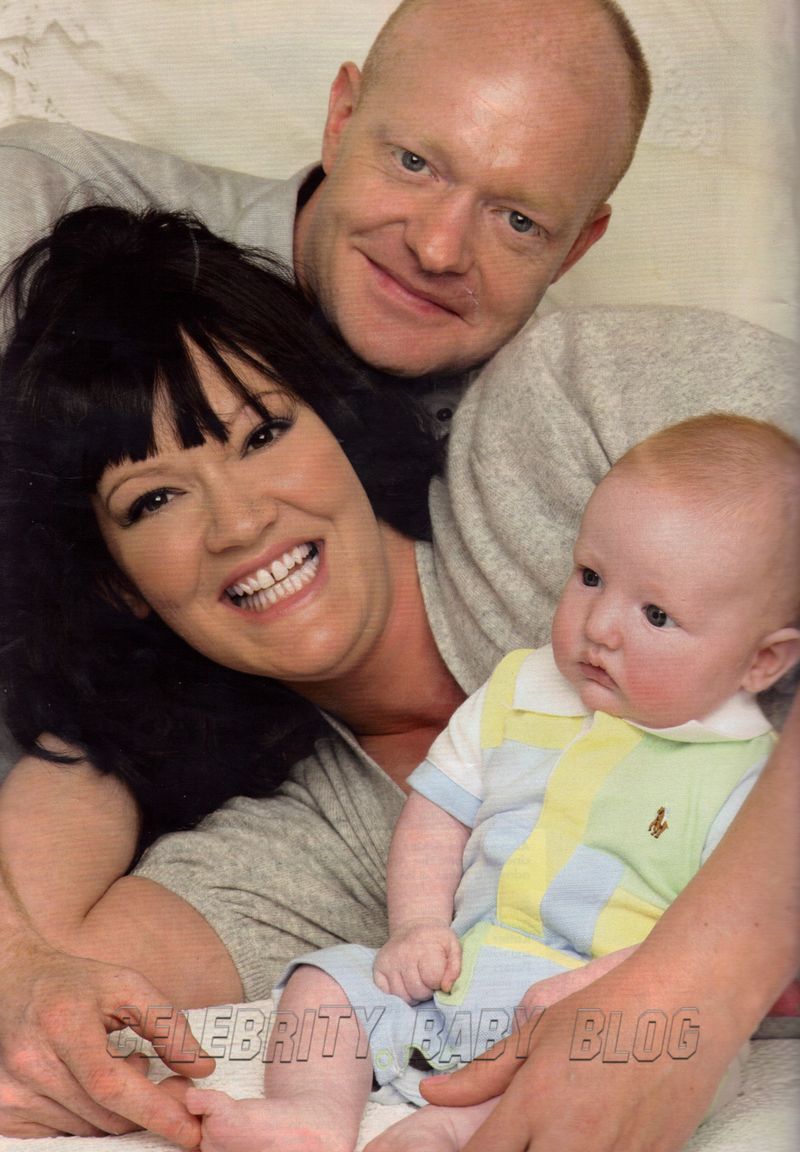 Eastenders actor Jake Wood, 35, and his wife Alison, 38, introduce their second child, son Buster, 10 weeks, in this week's issue of OK! magazine. Together they reveal all about pregnancy weight, cravings, breastfeeding, and more. Buster joins big sister Amber, 3.
Click below for the photo and interview highlights.
A: I went through a phases of eating salad and fruit, but I also had massive phases of eating cake, and a lot of it.
On putting on weight during pregnancy:
A: Notreally. During my last pregnancy I put on more, so this time I was moreaware and exercised throughout the pregnancy. I was lucky enough tohave a trainer who came to my house twice a week and I also did a lotof walking and boxing. There's a real love of boxing in our family.Amber already has her own pair of mini boxing gloves, so one day wemight buy our own boxing ring for the back garden!

J: I'm a big fan too and go boxing training. It'sfunny because Buster looked just like a boxer when he came out so I'msure he'll get in to it too.
On not knowing the sex of the baby:
J: We didn't find out the sex on either one of them. I really thought we'd have another girl, but I'm really happy it's a boy.
On the labor and birth:
A: Wellmy waters broke at home, so we rushed in to hospital early the nextmorning, but then not much happened so the doctors gave me a C-sectionlater that night. It was totally different from the birth of Amber.With her, it was pretty traumatic, I was in hospital for four days beinginduced and every day I was waiting for something to happen and when itdidn't it was awful. There was a lot more drama with her.
On breastfeeding:
A: I decided not to because with Amber it would be a bit much.

J: It also means that I can play more of a partlooking after him as well. So when it comes to nappies and bath time, Ido my share — I'm a pretty hands-on dad.
J: Idon't really know where it came from originally. It was on our list ofnames for Amber three years ago and when he came along he didn't openhis hands for about three days and had this little flat nose so helooked like a Buster. It suited him down to the ground!
On who Buster looks like:
A: He's the spitting image of his dad. They're both ginger so Buster's a real mini-me of Jake!

J: I think he has a bit more hair than me!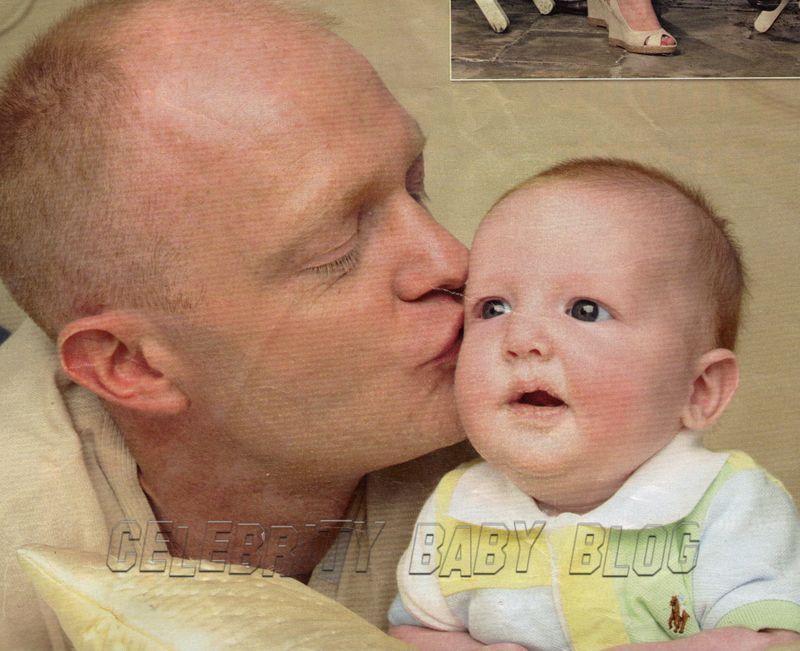 On how they celebrated Buster's birth:
A: We watched a boxing match on TV. It was quite romantic.

J: A friend of ours wasfighting in the match so we watched it in hospital together. It was onat 11 pm so the midwife offered to take care of Buster so we relaxed inour bed watching it.

A: I didn't [have aglass of champagne to celebrate]. I didn't really feel like it afterthe operation and I don't think it would have been very sensibleanyway.
On how Amber has taken to her new baby brother:
A: She'sbeen amazing. All she does is kiss and cuddle him. She loves touchinghis fuzzy red hair so she just rubs his head all day.
On how parenthood is second time around:
J:It's great. Obviously we've been used to babies with Amber, so it'sbeen lovely second time around and it's nice for Amber to have a babybrother. We've automatically adapted to being parents. Now having a boyand a girl we've got a full team and it's definitely brought Alison andI closer together.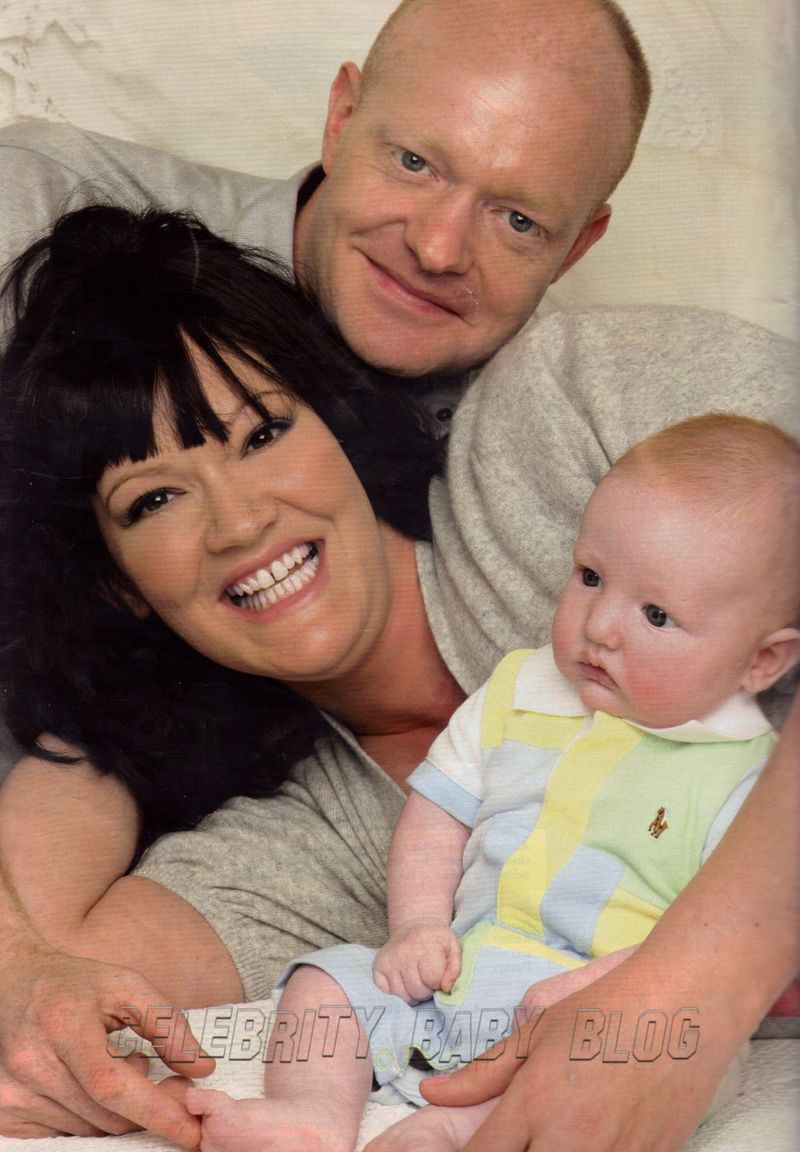 Source: OK! Magazine, Issue: 620, April 29th 2008