Chantal Kreviazuk's tribute to grandmother to benefit Villa Rosa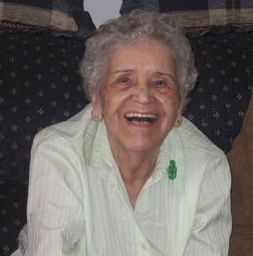 Sadly, Canadian chanteuse Chantal Kreviazuk — who is expecting her third son with hubby Raine Maida of Our Lady Peace on July 15th and writes a pregnancy column for CBB — lost her dear grandmother last month. Along with Chantal, we have been able to help her organize a way in which her grandmother's memory will live on. Together with Hold*Me Baby Slings, Chantal is asking readers to help provide the women at Villa Rosa (the charity linked with her pregnancy column) with slings, in memory of her grandmother. Chantal, 34, posted on her blog,
In her honour, I would like to provide Villa Rosa, a shelter for young expecting mothers, in my hometown of Winnipeg, Manitoba with as many baby carriers as possible, by a sponsoring company, Hold*Me so that as many babies as possible might feel the security and love of their mothers. My grandmother loved babies so much, and I know just the sight of a baby in a sling next to their mother's bosom was something that would touch her in a sincere way. She would love to know that in her name, many new mom's struggling in adversity will be able to provide this comfort to their newborns.
If you would like to donate, please phone Justin Rubin on 310 663 4535, or email justin ATholdmebabyslings.com (replace AT with @) and he will be happy to set up a sling at a discounted rate in memory of Chantal's grandmother.
Chantal and Raine are also parents to Rowan Michael, 4, and Lucca Jon, 2 ½.