A Day in the Life of CBB: Missy tells us about her day in the life as a CBB news contributor
CBB Writer/Reviewer Missy shares a typical day in the life. She has been writing for the Celebrity Baby Blog since April 2007.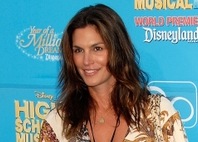 I wake up whenever my 4-year-old Owen appears at my bedside! Some mornings it's 8 a.m., some (not so good) mornings it's 5 a.m. We make our way downstairs and have breakfast while the baby, 17-month-old Sam, continues to snooze quite happily until 9 a.m. I fire up my laptop and begin my work day usually while Owen is eating, checking my email first and returning any emails from vendors whose products I'm in the process of reviewing. I also check for any urgent, celebrity baby news that broke overnight.
(Note: This is what Missy wishes she looked like in the morning, but it's not her. It's Cindy Crawford.)
Click 'continue reading' for more of Missy's day.

CBB is a part-time gig for me, though — I work full-time from home asan editor for a large, international company which shall remainnameless! With no nanny, it was becoming a bit overwhelming, so I'verecently scaled back my CBB activities during the day.
Owen goes to full-day preschool three days/week, so Sam and I will take him to school, run some errands, come home and I'll begin working in earnest for my full-time job usually around 10:30 a.m. After Sam has lunch we'll go for a walk, weather-permitting, and then he takes a 3-hour nap in the afternoon. I do the bulk of my work for the full-time job at this time, and sometimes I'll write a little for CBB — then I get ready to go get Owen. My husband gets home about the same time we do, we have dinner, give the boys their baths and then I settle in to CBB-mode.
I try to write 3-4 product reviews/week, and aim for 15+ posts for the main site each week. I also help with comments when we need coverage. Most of this is done at night, between the hours of 6-11 p.m. Its insanity! People think that working full-time from home is a luxury, but let me tell you — it is incredibly, incredibly difficult. I know I'm lucky to have so much time with my kids while I'm still earning a decent paycheck, I really do, but you never stop working. Ever.
I do not have a dedicated office space and use my laptop all over the house — inside and out! Here's a recent photo of Owen taking a break from playing in the backyard to blow dandelion seeds all over my computer. Think he's trying to tell me something?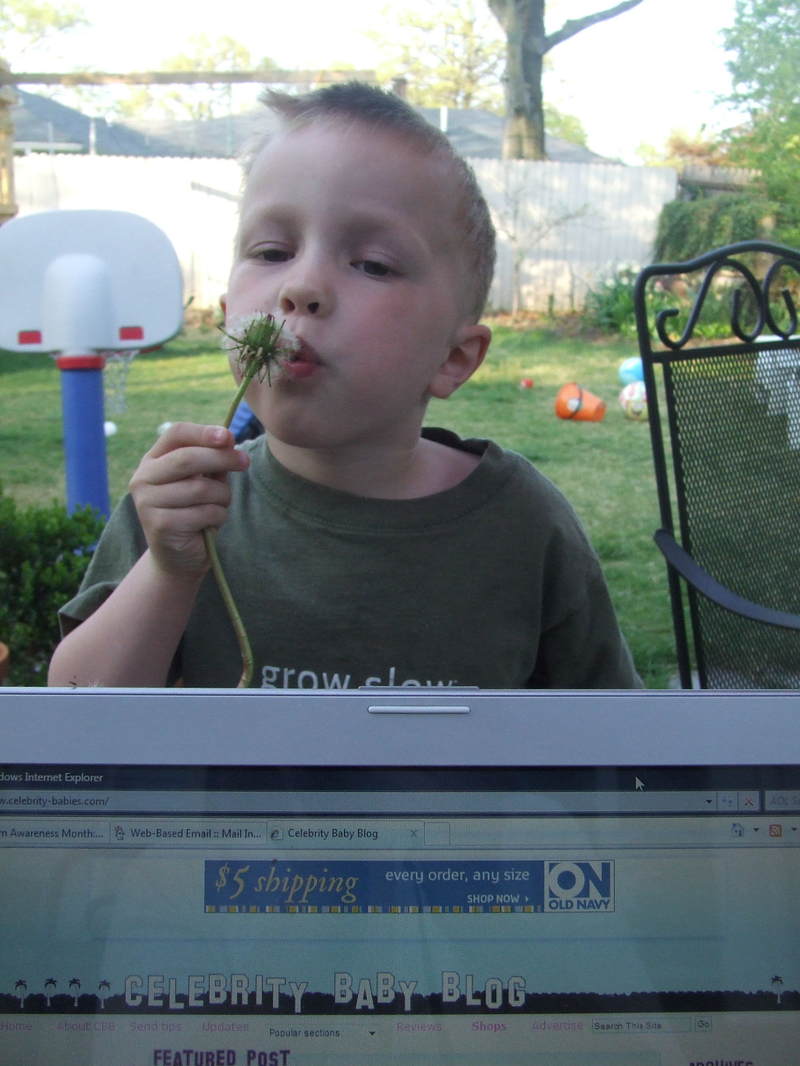 Check out some of Missy's articles and reviews: