Julia Haworth talks about her pregnancy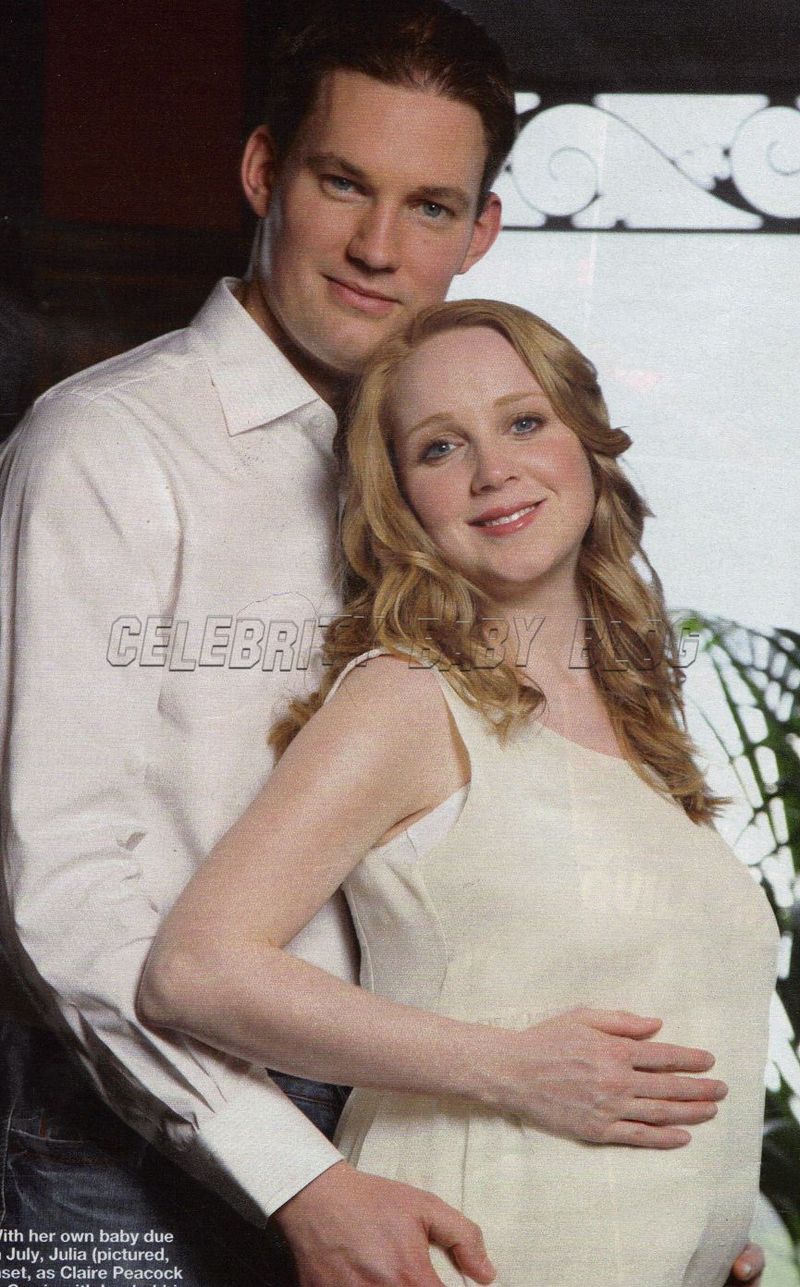 Actress Julia Haworth, 28, recently recently revealed to Hello! magazine that her Coronation Street bosses are trying desperately to hide her growing bump behind books and bags when she is on screen.
I'm not filmed sideways anymore. When I'm standing at the kitchen sink in the Peacocks' house there'll be a pile of plates so that you can't see my bump behind it. It's quite clever.
Click below for more images and the rest of the interview, including discussing having children, how the pregnancy is going, and what book Julia and Jon are consulting.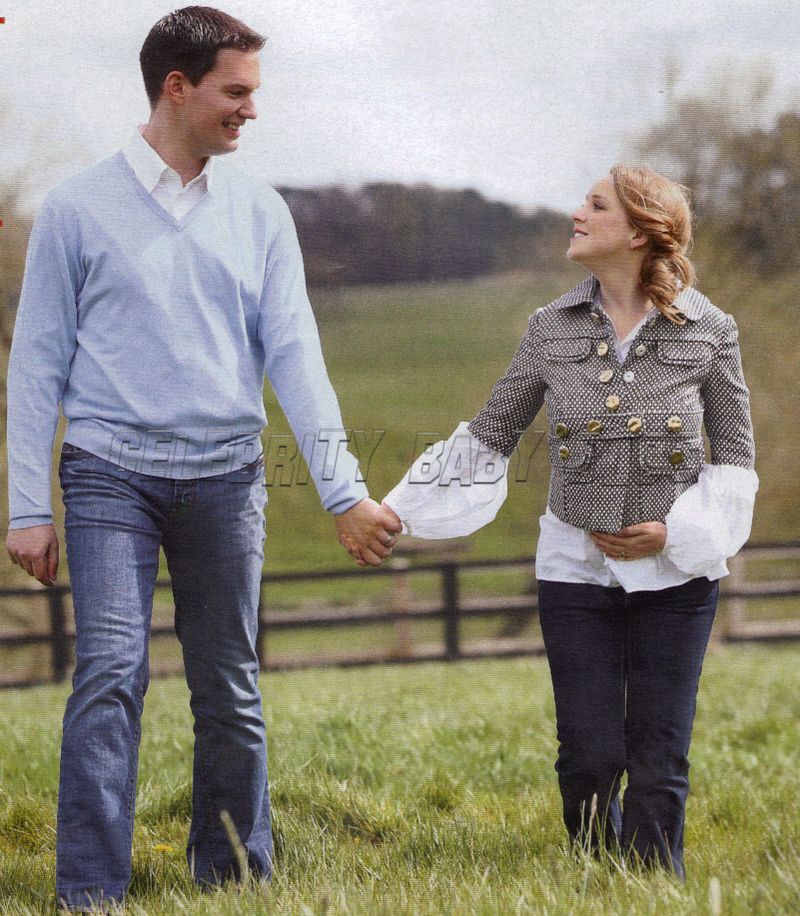 She and husband Jon Wormald felt that the time was right to start a family after meeting in 2003 and marrying three years later.
Iremember looking at Jon and thinking he was gorgeous and that I couldmarry him. I'd never experienced that before, but I just knew it wasabsolutely right. I think when you find someone and you know it is forthe rest of your life, you have to talk about fundamental subjects suchas children.
Jon, 30, agrees, adding,
When you know, you know.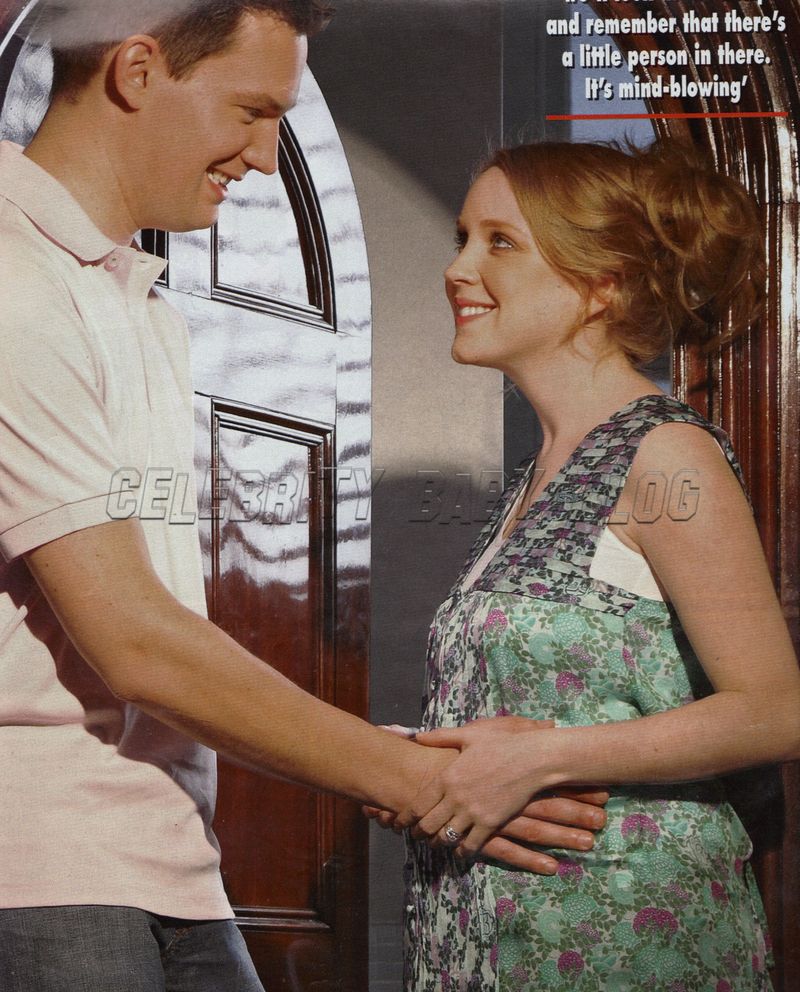 So far, Julia — who is due in July — has had a pretty easy pregnancy, with no morning sickness or weird cravings.
Jon'sdesperate for me to wake him up at three o'clock in the morning andsay, 'Will you go and get me a hotdog!' But I think your body tells youwhat it wants.

I know some people absolutelyhate being pregnant, but I really love it. Every now and then we'lllook at the bump and remember there's a little person in there, withits own heartbeat and its own personality. It's mind-blowing.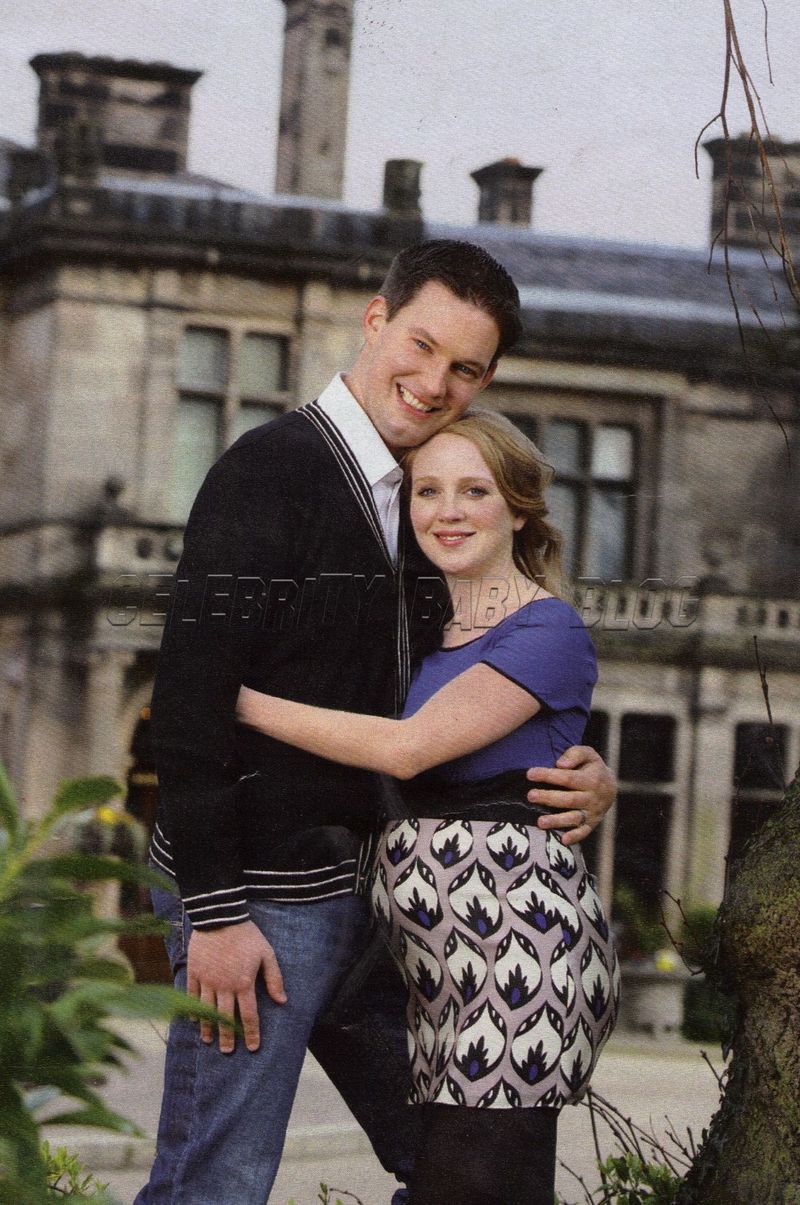 With only three months to go until the little one arrives, the couple have also been busily reading helpful pregnancy books.
For Christmas, Jon bought a copy of Your Pregnancy Week By Week,which we read every Saturday. At week 15, it told us the baby was thesize of an orange and at week 23 it told us the baby was the size of asmall doll, which was lovely to imagine. We now just can't wait to meethim or her.
The pregnancy was announced in January.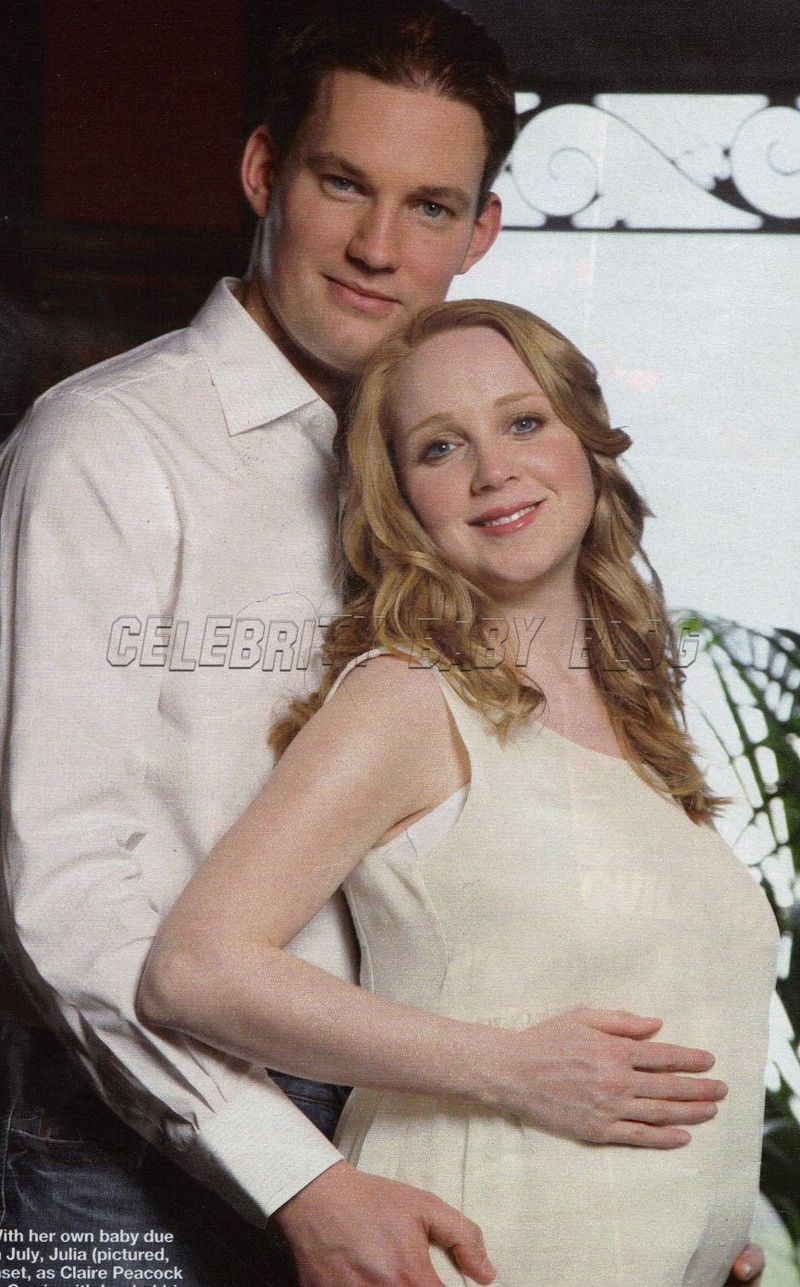 Source: Hello! magazine, Issue: 1018, April 29th 2008