Josh Gracin opens up about kids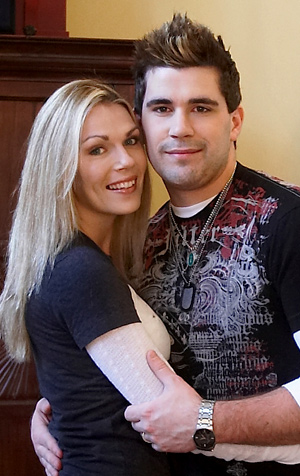 Although its too soon to tell if his youngest child — 17-month-old Gabriella Ann — has the entertainer bug, country singer Josh Gracin says he "definitely" sees indicators that his elder two children — Briana Marie, 6 and Landon Joshua, 2 ½ — are in touch with their creative side.
My daughter, Briana, is 6 and in kindergarten and she's reading and writing already. We worked with her a little before she went into kindergarten, but in kindergarten she's really picked up on it.

My son, Landon, is 2 and he's a ham. He just sits there and loves taking pictures and they love dancing and singing and drawing and acting and you name it. You see it in everything and anything they do and it's awesome.
Josh, a 27-year-old Marine and former American Idol contestant, says that he hopes his children inherit his sense of drive and determination. Says Josh, "I hope that they strive for whatever they want in life..I'm living proof that as long as you want it and think it and, let's be honest, as long as you have the ability to do it, the talent to do it, you can do anything." He adds,
I want them to know that I was able to realize what I'm good at and what I could do and go for it and drive and don't stop, and don't let people tell you you can't do it.

Plus, I hope another thing they'll pick up on is my affection, not just towards family, but towards people in general. And, hopefully, they'll pick up on that and they'll pick up on the fact that I did something about my shortcomings. Never ever be too prideful like I used to. Admit your shortcomings and want to fix them. I still have a lot of fixing to do, but at least I know where they are and I'm not walking through life like I don't have any problems.
The children are Josh's with his wife, Ann Marie.
Source: Country Weekly