Update: Contest: Win The Hot Mom to be Handbook party goody bag!
Update: The winner is CBB Reader Kelly from Mableton, GA, who wrote:
I like to think I'm a hot mom, at least I'm trying to be, along with my neighbors – we had three of us give birth the same week last summer! So we are all trying to be hot in time for this summer…
---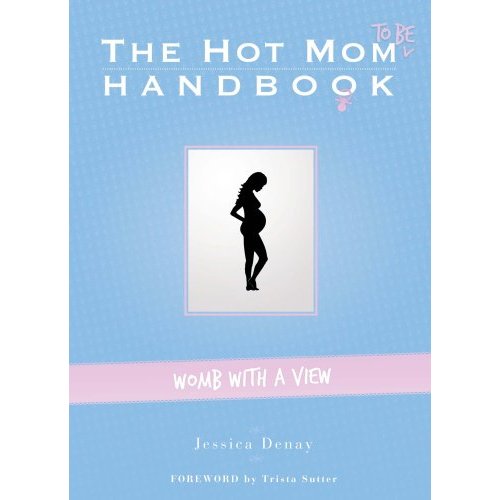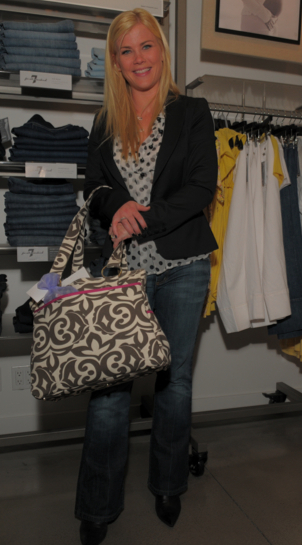 You can win the goody bag given to celebrity moms at the party for Jessica Denay's new book, The Hot Mom to be Handbook: Womb with a View.
With a forward by Trista Sutter, the book was just one of the items in the awesome goody bag. First, you have the goody bag itself- Trista's Trista Baby diaper bag– but then you have all of the high end goodies, including pediped shoes, dwellbaby bib sets, Peanut Shell slings, hanky panky thongs, a A Pea in the Pod top, and Hot Moms Club merchandise, and much more. Pretty hot!
The Hot Mom to be Handbook not only includes a free CD single of the 'Hot Mom' song by Alex Woodard but also a $25 coupon for one of Trista's stylish bags!
Enter to win The Hot Mom to be Handbook party goody bag (valued at over $500). Email the following info to celebritybabyblogATgmail.com (be sure to replace AT with @).
Your full name, mailing address, and email address.
Visit hotmomsclub.com and tell us three past events that Hot Moms Club has hosted.
Who are the hot moms in your life? What about hot moms to be?
Make sure you put "Hot Mom to Be" in the subject line in order for your entryto be counted.
Any entries that don't include all of the info will not be counted. The contest closes tomorrow at 7 am EST. (For terms & conditions, click here.)