Autism Awareness Month: CBB Writer Missy shares her son Owen's story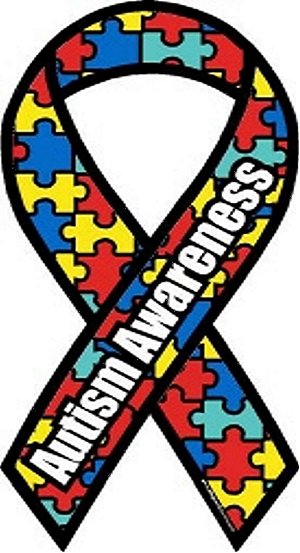 "I'm positive."
Those two words and the moment in which they were said are forever seared into my brain. September 2007, the Developmental Pediatrics wing of St. Christopher's Hospital for Children in Philadelphia, Pa., the office of Dr. Beth Parrish. She must have seen the look of panic on our faces, as my husband and I wildly darted our eyes around the room, desperately looking for someone to disagree with her diagnosis. But the medical students who assisted in the 4-hour evaluation of our then 3-year-old son Owen failed to utter a single word, and their gazes quickly averted our own. Instead, it was just a sickening silence, then Dr. Parrish with a gentle hand on my shoulder, then the tears began to spill silently down my cheeks, and then those words once again, the words that I could no longer ignore or pretend not to hear.
"I'm positive."
She was. And in retrospect I was, too. I'd just pretended that the things I'd seen in Owen were a phase, and then when they persisted, I'd pretended that he was quirky, and then when other toddlers began to outgrow their quirks I could no longer pretend, and we got our referral. Still, every ounce of me clung to the hope that I was somehow wrong with my suspicions. But inside I knew, and had known for quite some time, that Owen has autism.
Click 'continue reading' for the rest of Owen's story.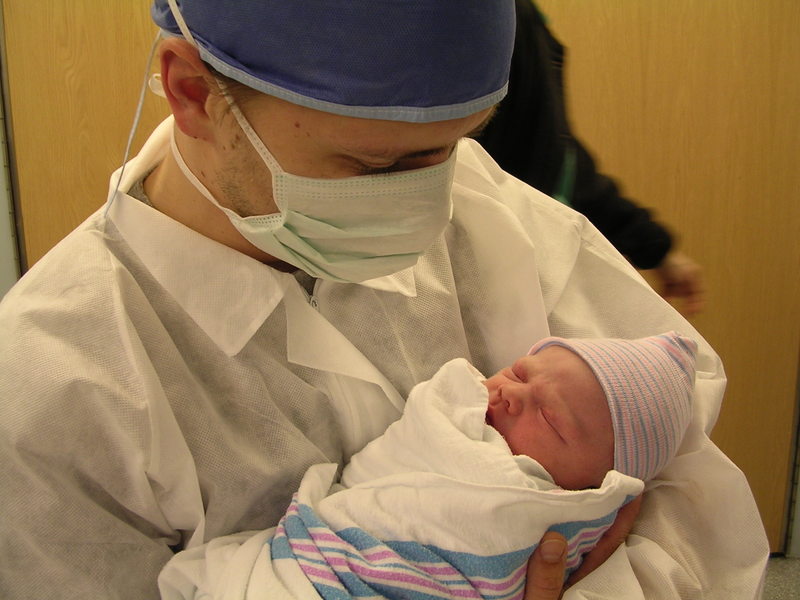 Owen, who is now 4, was born at 41-weeks via c-section after a failed induction. He was an extremely fussy newborn, screaming nonstop if he wasn't sleeping or eating. Beyond the colic, his first year was notable only in that he was besieged with ear infections and ultimately had tubes placed in his ears at 9-months of age. The surgery did nothing to stem the tide of infections, however — they continued to occur at the same rate and with the same severity as they did prior to the procedure. By the time Owen was 3, he'd been treated with antibiotics 19 times for ear infections, 4 times for upper respiratory infections and once for Lyme Disease.
But despite being eternally sick, Owen grew to be a relatively happy, 'normal' toddler. Shortly after his 2nd birthday my husband and I decided to try for another baby and one month later, I was pregnant with Samuel. We couldn't believe our good luck! But, as it does for most people, good luck eventually runs out — and ours was about to with Owen.
As I entered my second trimester, Owen slowly began retreating into a world of his own. We noticed him spinning when he was excited — if he was sad or, as happened less and less frequently, happy. He became angry, withdrawn, unwilling to interact with us and fiercely resolute about refusing eye contact. Within months, his outbursts had become so legendary at our local grocery store that we were even asked during one shopping trip to leave. Ever since he had been a baby, Owen and I would go for walks each day. Slow walks, where we would stop to talk to the neighbor, or to examine a tree, or to admire a passing airplane. Now these walks that he so cherished just months before had become a source of monumental pain and agitation for Owen. The sunlight was too bright, the wind too harsh, the pace too slow, or sometimes too fast. Before we'd make it to the end of the block, he would scream and scream at me to take him home and then — once there — he would demand that I draw the curtains closed, turn on his favorite cartoon and leave the room. If I dared to come back, even for just a second, I was met with flailing fists, kicking feet and shrieks of OUT! OUT! My sweet little boy had been replaced with a belligerent, verbally and at times physically abusive tyrant.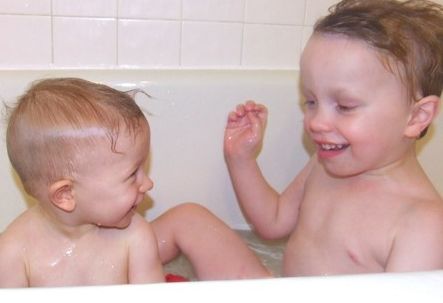 We began making lists, keeping a log of these new troublesome behaviors, and when our lists became so voluminous that they could no longer be rationally passed off as the 'terrible 2's' we called our pediatrician. From there, things moved relatively quickly. We were referred to a neurologist who diagnosed Owen with Aspergers Syndrome and Oppositional Defiant Disorder (ODD), but still we privately insisted to family and friends (and ourselves, even) that a mistake had been made. Dr. Parrish's second opinion confirmed ODD, and she switched the Aspergers diagnosis to high functioning autism.
I suppose that in that moment, when Dr. Parrish looked me in the eye and told me she was positive about Owen's autism, I thought that there would be some measure of relief. That we could use the moment as a launching pad to begin the long, arduous process of 'fixing' what seemed so clearly broken with our son. But I knew better. I knew enough to know that there was, and is, no 'fixing' Owen. Instead, we can only hope that with what seems like never-ending services and a team of therapists, he'll go on to have more good days than bad. And right now we're batting .500, which is about as good as it gets around here.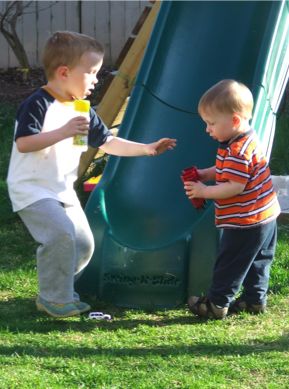 My husband and I continue to struggle with the magnitude of what's happened to our son and to our family, however. The organization Autism Speaks says that receiving the diagnosis is like a death. So many things that we envisioned for Owen now seem unlikely, so much of what we thought was a given in his life is now at the very least uncertain, that the dream for us of what Owen will grow up to be really does feel dead. And we mourn that loss daily. Sometimes hourly.
While the denial is gone we're stuck somewhere between anger and acceptance. There are days where I can adjust my world view for Owen and try to carve out some new hopeful, if scaled back, path for him — and us — in life. And then there are days, I'm ashamed to admit, where I am completely consumed with anger. I get so jealous of my friends and relatives with their normal kids and their normal lives… Lives that aren't dominated by therapy appointments and evaluations and pushing for services and an exhausting effort to forever anticipate the rage of someone who will not hesitate to bite you until you bleed if you do something as harmless as fill the wrong sippy cup. I get so jealous that sometimes I think the jealousy might eat me alive.
I also worry endlessly about Sammy. I worry that he'll develop the disorder himself someday soon, and his goofy, toothy grin will slowly fade away. I live in perpetual fear that the infectious giggle I hear coming from his room each morning when he wakes up will someday not be heard. I also worry that even if he doesn't have autism, his own definition of 'normal' will be forever skewed by what he's witnessed in this house. If we had known then what we know now, if I had known that within weeks of Sammy's conception his older brother would begin to spiral downward, I have serious doubts that we would have tried for him at all. I remember asking Dr. Parrish about whether Sammy was at an increased risk of being diagnosed with the disorder; She told us that yes, he's ten times more likely to develop autism, but that the data on siblings with autism is scarce because "most couples opt not to have any more children." Ouch.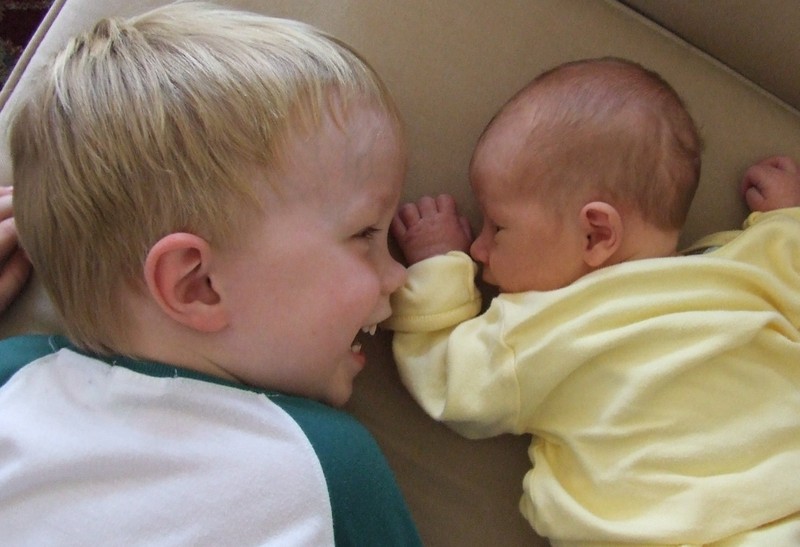 All that said, we know we're lucky. I can't help but notice the other children in the waiting room at occupational therapy. I know that things could be much, much worse. Despite his predisposition to angry, violent outbursts Owen is actually quite sweet at his core. He adores his baby brother and will scour the house for hours on end to look for a lost binky if Sammy is upset. His sun rises and sets with his Daddy. When Owen hears the key turning in the lock as my husband returns from work he'll drop whatever he's doing, tear across the house, fling himself into Daddy's outstretched arms and squeal "I missed you!" And Owen tells me he loves me every single day, many times over. I am acutely aware of how many parents of autistic children will never hear those words, or any words, from their child … never get a real hug, even … and so how
can I not feel grateful to have had our beautiful boy?
There is a growing army of children who are affected by autism. The odds are good that you may even know one yourself, and if you don't, you probably will soon because it is an epidemic that shows no signs of slowing. While my heart breaks for families like ours, I believe wholeheartedly that some good will come from Owen's diagnosis, from all of these diagnoses — for the more who are diagnosed, the harder it will be for society at large to ignore this problem, and these children, any longer.
It has been my great pleasure to provide you with some general information on autism these last few weeks as we at CBB help to mark Autism Awareness Month (read about autism signs and symptoms here, and causes and treatments here). I hope that you will visit the Autism Society of America to learn more about the disorder and to get tips on how you can support a friend or family member who might be new to the diagnosis, and still mourning the death of their dream. While there you can also make a donation that will help fund autism education, research and advocacy.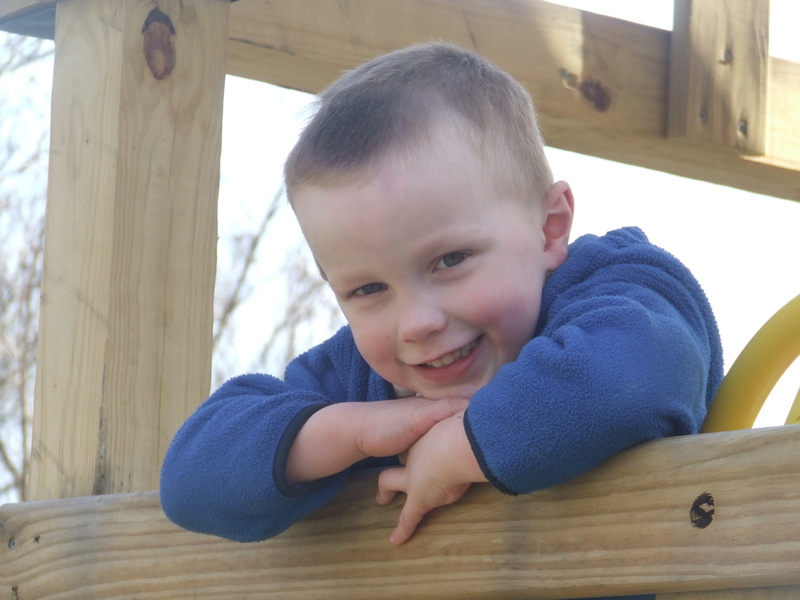 Photos: Owen and Daddy, Sammy and Owen taking a bath, Owen and Sammy at play, Owen and baby Sammy, Owen (March 2008)