Update: Contest: Win a Nina & Tom Gift Certificate!
Update: The winners are and what they said they'll spend their $25 gift certificate on:
Andrea who said, "I would want to get the Dove onesie and lap-t for our good friends who are having their first baby soon!"
Amy who said, "I would like to use it to purchase mydaughter the ABCs organic t-shirt. She loves to sing the ABC song, andshe would love this shirt."
Amelia who said, "I would use the gift certificate towards the Spring Chicken onesie."
Lauren who said, "I would spend my money on the 'Warning-May Projectile Vomit'Onesie/Shirt. My daughter also has acid reflux and is constantlyprojectile vomiting. We met our neighbors for the first time the otherday, and of course Ava projectile vomited all over her forearm andhand….it was dripping with slimy breast milk- about 4 or 5 ouncesworth. Hahaha. I was petrified- but, they had grand kids andunderstood. At least this way, if she had this shirt, people could beforewarned. :)"
---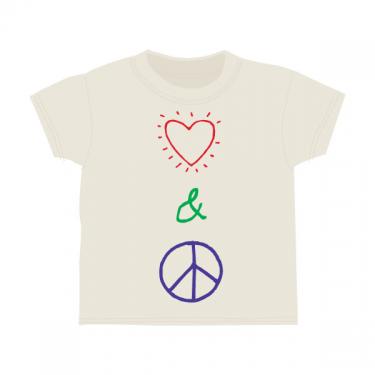 Nina & Tom want to help CBB readers celebrate Earth Day with their great family fashions. Nina & Tom believe in local and domestic production. Their babyonesies and kids and adult t-shirts are made from U.S grown cotton, sewn in the U.S and then dyed and printed in their Northern California workshop. They use domestic crops, domesticmanufacturing, and fair labor practices that have no trade deficit. (Click here to read the CBB Green Guide to Clothes.)
Four lucky CBB readers will win a $25 gift certificate to Nina & Tom. Click continue reading to find out how to enter the contest.
Enter to win one of four $25 gift certificates from Nina & Tom. Email the following info to celebritybabyblogATgmail.com (be sure to replace AT with @).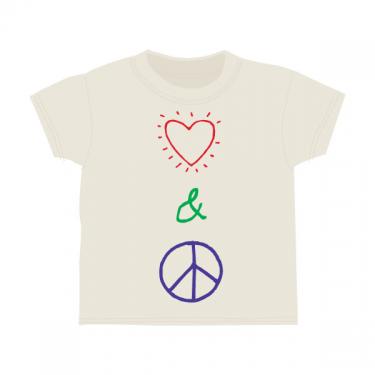 Your full name, mailing address, and email address.
Why is it important to buy clothes made of organic cotton or low impact dyes?
If you win it, what will you spend your ninaandtom.com gift certificate on?
Make sure you put "

Nina & Tom

" in the subject line in order for your entryto be counted.
Any entries that don't include all of the info will not be counted. The contest closes Thursday at 7 am EST. (For terms & conditions, click here.)