Russell Crowe picks up kids from school
Actor Russell Crowe, 44, picked up sons Charles "Charlie" Spencer, 4, and Tennyson Spencer, 21 months, from school on Monday, April 21st in Los Angeles, CA. Mom is Danielle Spencer.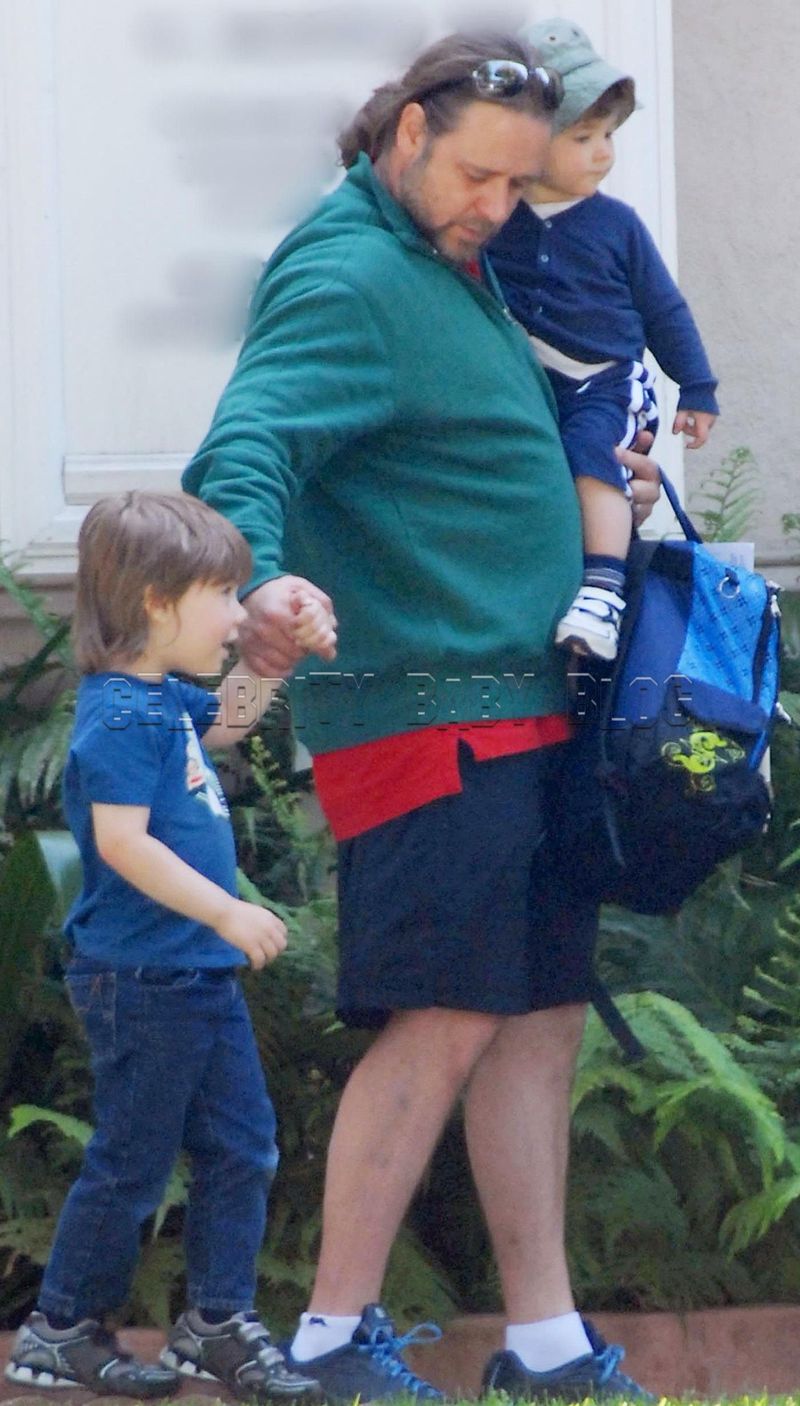 Photo by Ramey.
Click below for fashion info.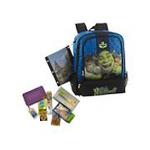 Russell is carrying a Shrek backpack from KMart ($50 with school supplies included).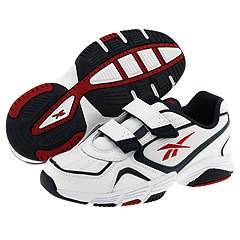 Tennyson is wearing Reebok Kids Snap Trainer KC in White/Athletic Navy/Flash Red ($45).