Princess Tiáamii seen at urgent care center for chickenpox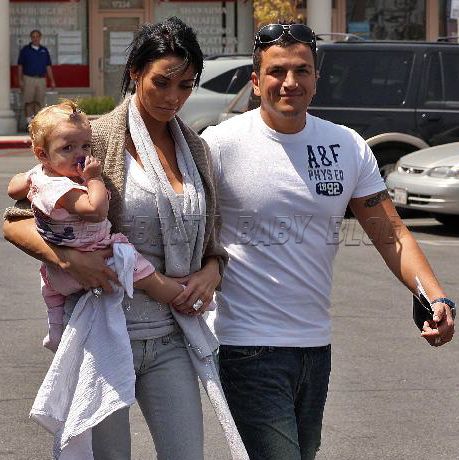 Although they'd hoped their youngest child would catch the chickenpox from middle son Junior, as they heard it was easier for babies to deal with, model Katie 'Jordan' Price, 29, and singer Peter André, 35, found they got a bit more than they bargained for when daughter Princess Tiáamii, 9 months, did in fact contract the virus and began showing spots during their trip to the US this week.
After an increase in red, itchy bumps, the couple brought their daughter to a local pediatrician on Monday, who recommended they have Princess seen at an urgent care center. Peter told UK tabloid The Sun,
We've got to take her to hospital. She's not good man. Once she's better I'll be all smiles.
Source: The Sun
Thanks to CBB readers Chloe and Christina.