Update: Contest: Win a copy of Porn for New Moms!
Update: The winners and their porn-for-new-mom fantasies are:
Jennifer, who said, "A husband who is happy to get up in the middle of the night (anddoesn't pretend to sleep thought a screaming baby) and who LOVES to eatcanned soup for dinner."
Natalie, who said, "My "Porn for New Moms" fantasy is for my husband to take care offeeding my newborn twins in the middle of the night and cleaning up anyspit up that follows! But since I am breastfeeding this is next toimpossible:)"
Tameeka, who said, "My porn for new moms fantasy is for my husband to take the older kidsaway for several hours so that I can spend one on one time with the newbaby. I want everyone to return happy, fed, and TIRED. After everyonehas a nap, a home cooked meal complete with a clean kitchen would bethe icing on the cake. Just because you already have kids doesn't meanthat the newness of mommyhood wears off!"
For other fantasies, click Continue Reading.
---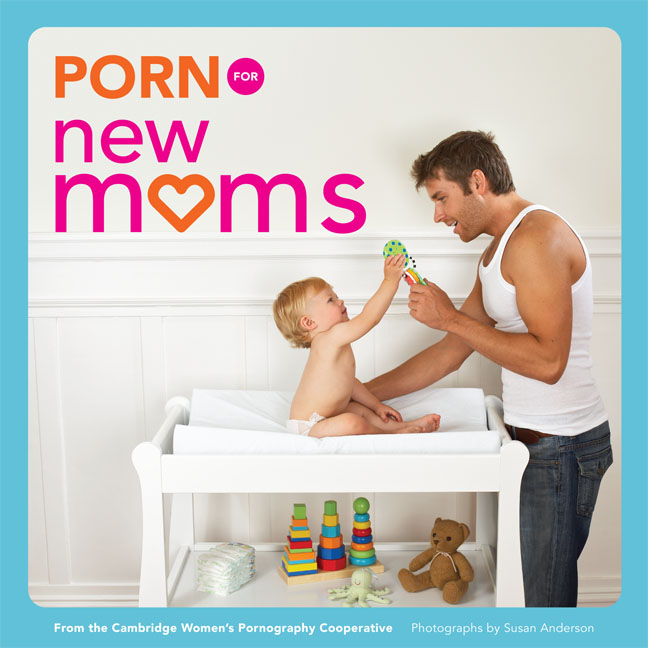 Prepare to enter a fantasy world, a world where men insist on changing diapers, where guys get up for 3 a.m. feedings, and where they just can't help but admire mom's sexy all-sweatpants wardrobe…
Hot on the heels of last year's runaway success, Porn for Women, the female pornographers from The Cambridge Women's Pornography Cooperative are now tackling the fantasies of new mothers in their new book, Porn for New Moms: What really turns them on? The CWPC locked themselves in the lab for months to find out. And the results are in this scientifically proven, steamy photo collection of hunky guys doing exactly what new mothers want. Page after page of titillating shots and dream-worthy captions will make every mother swoon.
In fact, it might just leave her begging for more. . . . Oh, daddy!
To fully experience the new mom fantasies, swing by www.wannasnuggle.com.
CBB Deal: Save 30% and get free shipping when you use coupon code Indiana at chroniclebooks.com (expires May 14, 2008).
Celeste
A stay at home dad.
Katie
My fantasy would be when the baby is crying in the middle of the nightand he leans over and quietly says, "Don't worry honey, I'll take careof it."
Caryn
My hubbie cleaning house…anything from doing the dishes to doing the laundry is enough to make my day!
Colleen
My Porn For New Moms fantasy would involve a hot manny to take care of my children while I went out and lunched and shopped!
Christina
My fantasy is that my husband does all of the spring cleaning while I play outside with my 3-year old. 🙂
Jessica
My husband looks longingly into my eyes and honestly states: "Your newbody is HOT! The bags under your eyes, the extra stomach skin, andyour sagging boobs are really turning me on." He is saying this WHILEchanging the baby's diaper, of course.
Victoria
My porn-for-new-moms "fantasy" would include not cooking, watching myhusband change and feed the kids. It would be avacation.
Michelle
To have my husband take care of the baby for a day and go to a spa.
Elizabeth
a man doing all my ironing.
Heidi
My new mom fantasy would be if my husband would clean up around the house and do the laundry so I could catch up on sleep!