Nicole Kidman at UNIFEM press conference
ActressNicole Kidman, 40, arrived at a UNIFEM press conference at the UnitedNations to announce the kickoff of a new UNIFEMCampaign to address violence against women on April 22th in NewYork City. She and Keith Urban expect their first child in July; they are keeping the sex private. See more photos at Just Jared.
Nicole recently discussed her severe morning sickness.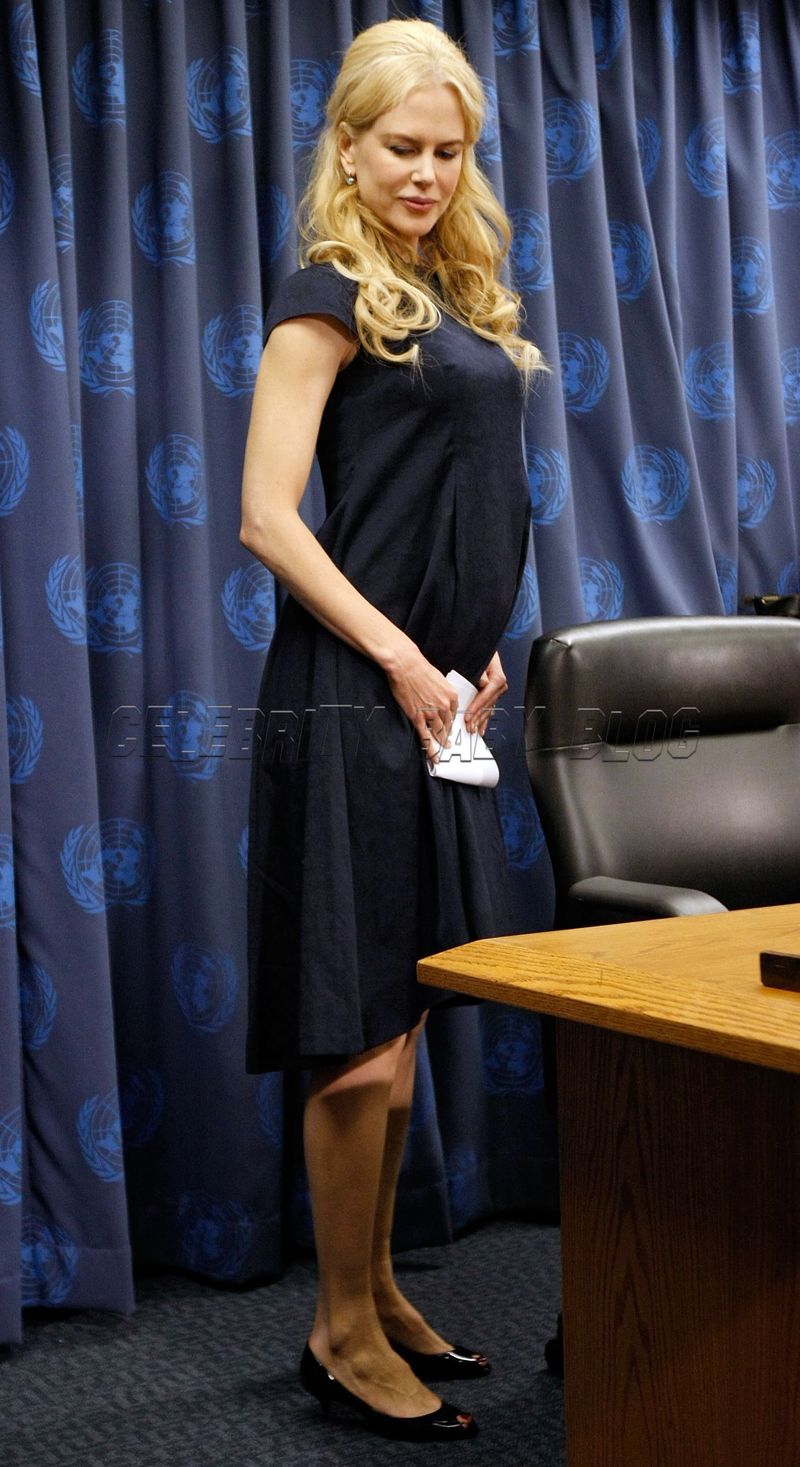 Photos by Jemall Countess for Wireimage; Splash News.
Thanks to CBB reader Belinda.
Two more images below.