CBB Green Guide: Natural cleaning supplies for a healthier home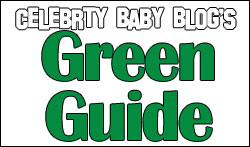 The final step to having a "greener" lifestyle for your children (and yourself) is to get your house together. With something as simple as everyday cleaning supplies, you can make a big difference in the planet. And if you play your cards right you can actually make a difference in your wallet, too.
Click continue reading for "green" cleaning supply picks and tips. Click here to read our previous article on "green" gear.
Many of us think that our homes are safe havens from pollution and other scary elements. But in reality your home is probably equally as polluted, thanks to your cleaning supplies. We don't want to freak you out, but most everyday cleaning supplies create an indoor pollution from volatile organic compounds (VOCs) that evaporate into the air.
Step one to getting a "greener" home is to open a window and ditch those cans of air freshener. You could also try making your own natural, homemade air freshener! Use a small simmering potpourri crock pot andfill it half-full with water. Next add a few cloves, a couple dashes ofcinnamon, and a dabble of extract (vanilla, orange, etc). Simply plug in the crock pot and soon you'll have a delightful, and natural, smell wafting through your home. Make sure you watch the water level in the crock pot, as the water heats it will evaporate and you don't want the smell of burning spices to replace the pleasant smell you had at first. Click here to see some more homemade air freshener recipes.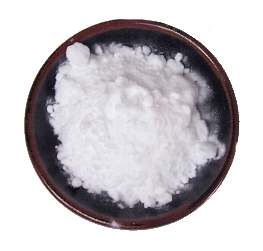 We suggest you consider making your own cleaning supplies as well. Baking soda and vinegar are key ingredients to making these products at home. Baking soda is an abrasive and it's used to polish and whiten right out of the box. Because of its high pH, baking soda is also a natural and effectivedeodorizer. Best of all it doesn't just mask smells, it actually eliminates odors at the source, bychanging the pH and neutralizing the odor.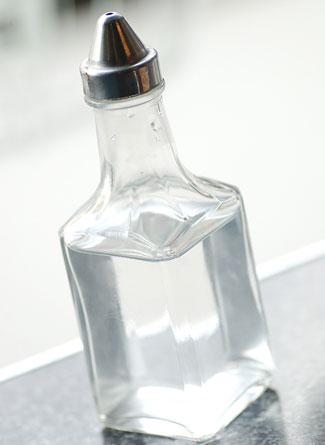 White vinegar, however, is a natrually non-toxic acid. It won't leave a residue or smell behind. White vinegar's unique properties make it great at cutting throughgrease, and it can also stop and help eliminate mold and mildew. Since it's an acid, it is not recommended that you use it on any stone ormarble surface as it will actually etch those surfaces.
Here are some actual recipes for various cleaning supplies you can make at home:
Homemade Spray Cleaner Recipe
Makes a great cleaner that will clean kitchen counter tops and range surfaces, as well as bathroom counters, toilets and floors
Mix in a sprayer bottle:
1 cup white vinegar
1 cup water
Homemade Glass Cleaner Recipe
Mix in a sprayer bottle:
1 cup rubbing (isopropyl) alcohol
1 cup water
1 tablespoon white vinegar
Furniture Polish Recipe
The lemon juice dissolves dirt and smudges, while the olive oil shines and protects the wood
Mix in a sprayer bottle: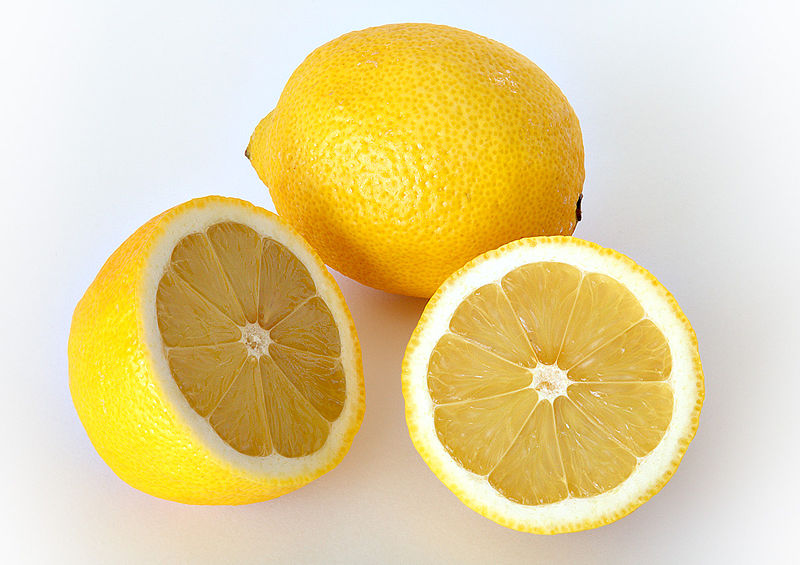 1 cup olive oil
1/2 cup lemon juice
Imagine the savings on your grocery bill if you started using these cheaper ingredients and made your own cleaning supplies. And we swear they work as well, if not better, then commercial products, and without the fear of those bad chemicals.
If you're not convinced of the efficacy of these homemade cleaners, try to be on the lookout for a couple of key things! The first trick is to read the ingredients label. Manufacturers aren't required to disclose all cleaning productingredients, but you can try to avoid products containing the really bad ones, such as Enzymes, Ethanol, Potassium hydrate (AKA Potassium Hydroxide, Caustic Potashand Lye), Sodium Carbonate and Surfactants. You should opt for productsmade with plant-based, instead of petroleum-based, ingredients. You can also look for the Green Seal — to qualify for Green Seal certification, cleaning products cannotirritate skin, be corrosive to the eyes or skin or cause human illnessor injury when inhaled, swallowed or absorbed through theskin- qualities that the Consumer Product Safety Commission (CPSC) qualifiesas toxic.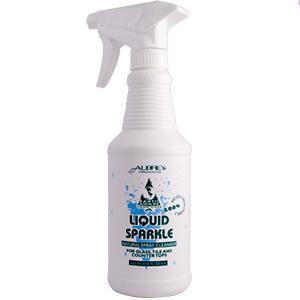 Stores like Whole Foods Market and Trader Joe'salso have their own lines of cleaning products, and in keeping with thelarger vision of those stores they're made of eco-friendly ingredients.They also carry all a myriad of brands that manufacture "greener"cleaning products.
There are a handful of manufacturers of house-cleaning supplies who only use the best and safest ingredients. For instance, Aubrey Organics is one of those brands. Everything they sell is made without the use of any harmful ingredients. They even have a Leaping Bunny seal on their products, certifying that they followthe Corporate Standard of Compassion for Animals.
Seventh Generation is another company that strives to take the bad stuff out of our cleaning supplies. And their product line is all-encompassing, from laundry detergent to feminine supplies, they've got it all. Jeffrey Hollender, CEO of Seventh Generation reminds us to keep in mind that, "just because a product says it's natural doesn't mean it's nontoxic." Just about anyone can slap the word natural on their product without it ever being checked for actually being "natural."
Another great company providing "greener" cleaning supplies is method. Their goal in creating their products was to evolve the household cleanerfrom a toxic object that hid under the sink to an all-natural,biodegradable, and stylish counter-top accessory. Their products are readily available at Target stores nationwide and are priced to match their competition!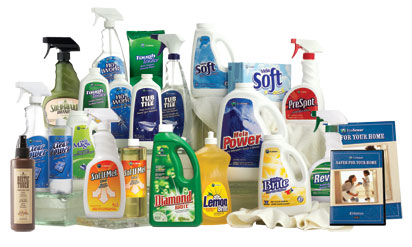 Lastly Danielle is a big fan of wellness company, Melaleuca. Melaleuca's line is extremely comprehensive as they havenutritional, pharmaceutical, and personal,
facial and home care products in their catalog. All shopping is done via their site or catalog and products are shipped directly to the consumer, ensuring reasonable prices.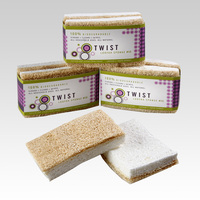 She also likes sponges from Twist, which are made of cellulose and 100% biodegradable. In addition to a traditional sized sponge, they also have a double-sided sponge with loofah and a sponge cloth which can be used instead of paper towels (which contribute to your garbage). Danielle keeps her sponges clean by nuking them in the microwave for 2 minutes every other day.
And we'll just leave you with one final, parting thought — If you don't want to make your own supplies or purchase any of the more eco-conscious brands, please consider purchasing concentrated products. These products allow you to use less of the product for everyday cleaning and they, in turn, use less plastic packaging. And please, always remember to recycle!