Update: Contest: Mama Mio – skincare for supermamas
Update: The winner is CBB Reader Sarah, who defined a "supermama" as…
… A mama who has learned the art of balancing devotion and time for her children, and much-needed time and attention for herself. I think that in order for us to be wonderful and present mamas, and be all that we can be for our kids, we must also nurture ourselves in whatever way that means for each of us individually.
Click Continue Reading to see more CBB Reader definitions of supermama.
---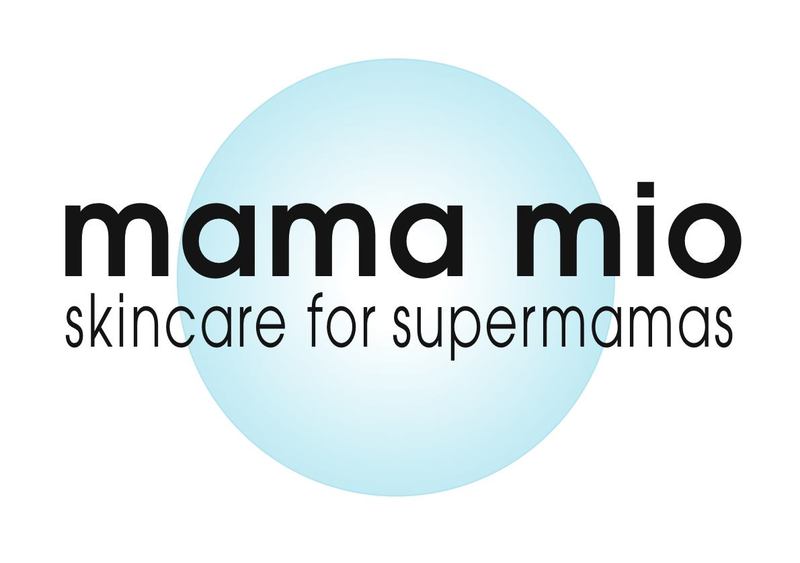 Celebrate the Supermama!
She is a self-propelled dynamo that is tirelessly everything to everyone (and she absolutely deserves a pat on the back!).
This Mother's Day, the gift to give and to get is the NEW Supermama Kit ($99) by London It-brand Mama Mio. Kate Moss treated her guests to Mama Mio skincare at a recent baby shower she threw – moms Sadie Frost and Luella Bartley were there!
Because of all you give, here is a box full of get – to keep you gorgeously happy.
The Supermama Kit contents:
Moisturising Shower Cream – Tori Spelling gets fresh with this gentle body wash with aloe and chamomile.
Supersmooth Body Buff – As seen in InStyle, Milla Jovovich buffs her new mom bod with our super effective scrub.
Super-rich Body Cream – Just ask Jennifer Lopez, you can never be too rich (she's a fan!). Our O-Mega-rich lotion will leave your skin glowing like Jennifer's.
Wonder-Full Balm – Christina Aguilera loves this super-healing all-purpose moisture balm.
Mama Mio was founded by three beauty experts in London. Between us, wehave 45 years experience in the beauty industry and, more importantly,62 years being supermamas! Our Mama Mio mission is to use all ourexperience to help you feel good in your supermama skin for every stageof this amazing lifelong journey.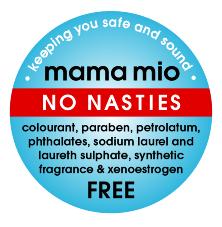 Shannon
A Supermama is every mom out there who goes through the same thing everyday, some times with out a thank you. We get our kids up every morning, we get breakfast and off to school/play then pick them up do homework, supper and then ready for bed and repeat again tomorrow. and you know what that smile or extra hug and kiss is the all the"Thank you" I need. And that is the best part of being a "supermama."
Sherry
A Supermama is a mom who tries to balance it all! Children, husband, work and getting a little time in for yourself. It involves juggling everything, and the responsibilities of being a mom, while making sure you take care of yourself. We are all Supermamas because we want the best!
Diane
Personally, I think a SuperMama is every mom. To be a supermama, you can be a stay-at-home mom or a full-time working mom. You can have 5 kids or 1 kid. Being a mom I think really is a universal experience for almost all moms. All moms feel such a compelling, overwhelming amount of love for their children. Every mom I've met does so much for her children and family, always putting them first. Most of all, a SuperMama is there with unconditional love and unconditional hugs!
Christina
A supermama is a woman who manages to take care of herself, her family, and others while managing to look great in the process.
Kelsa
A Supermama is someone who lives in all of us. They are creative, dependable, organized, and resourceful. Their loyalty and dedication to providing a stable home displays a strong capacity for growth, but also allowing for chaos and change. Juggling work and play, they effectively instill life lessons to the next generation.
Lauren
I believe a Supermama is a woman that can balance it all. Work, Home, and loving and caring for their children like only a mother can. A Supermama is patient, kind, hardworking, in love with her babies! A Supermama is definitely not perfect but does the absolute best she can!
Eileen
A woman who does her best for her child, balancing all of her responsibilities to ensure the child grows and mother grow together.
Cindi
My definition of a super mama is someone with lots of energy, who takes care of everything and everyone despite her age or stage in life! Even when she doesn't have the energy, she still manages to take care of things!
Darla
A supermama is someone who can do it all with little help from the husband/partner! She can take care of her child/children with no tears and the kids are always happy. A supermama can make sure the house is always clean and dinner is always ready at 5:30 on the dot! A supermama gives tons of hugs and kisses everyday and night. She is always there for her family with a smile and is never tired.
Diane
supermama is everyone of us although we really don't consider ourselves as one. we are mothers and we do what we do because we love our children and family. we don't do it for reward although we have many little reward like the smile on our child face.