How Fast They Grow Contest: Reader submissions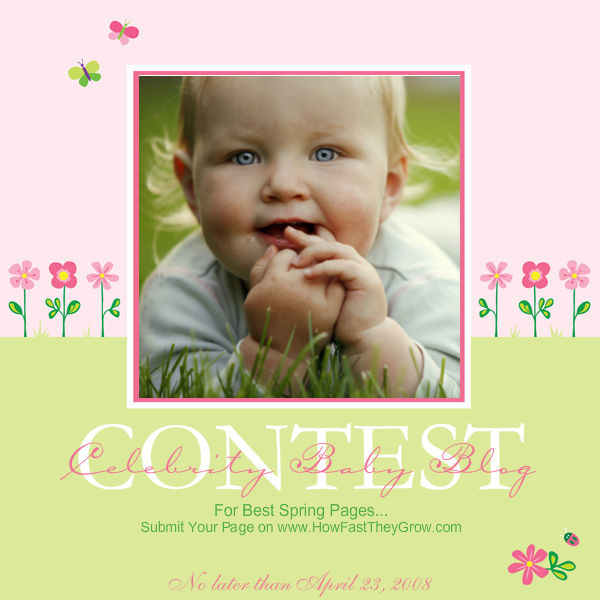 Have you started gathering your digital photos to create a scrapbook page for our How Fast They Grow contest? Together with How Fast They Grow, we are running an exclusivecontest for Celebrity Baby Blog readers who create scrapbook pages viaHowFastTheyGrow.com! The grand prize is a $300 giftcertificate and album from How Fast They Grow. 3 runners up willreceive a $100 gift certificate and an album of their choice. Hurry up because thedeadline to submit your pages is Wednesday April 23rd, 2008 at 10 pm EST.
Remember- the theme is SPRING!
Click here for more details on the contest including how to enter!
Here are a few more reader submissions received so far! Be sure to post a comment and tell us which are your favorites. (Justput your mouse over the image and the file name will appear.)
Click Continue Reading for many many more!