Update: Helen Hunt works to be the type of person she wants her daughter to be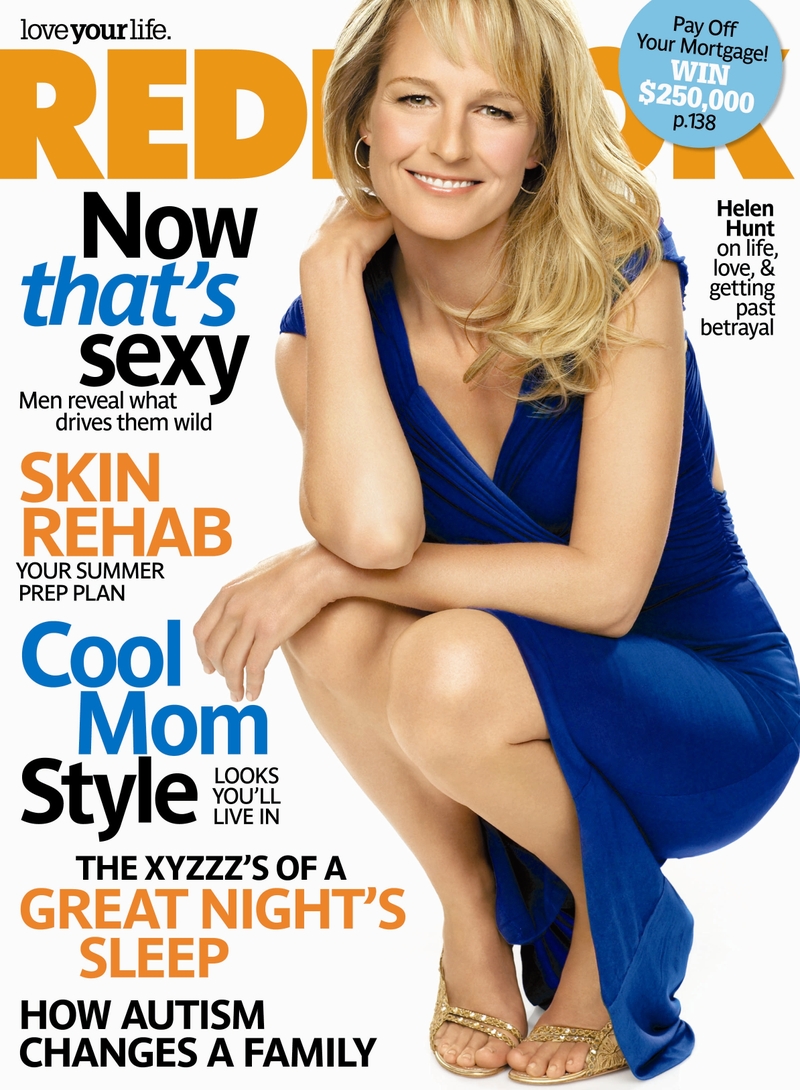 Update: Additional quotations added.
Originally posted April 16th: Actress Helen Hunt graces the May cover of Redbook, in which she talks about her busy career and how she doesn't want it to take its toll on her daughter Makena'lei Gordon, 3 ½.
People say that you have to be what you want your children to be. Like, do I want her to be a stressed-out person running around trying to get it right all the time? No. It makes you work on yourself, because it's instant karma.

I have a habit of just patting her on the back gently. The other day Iwas thinking about something, probably looking worried or troubled, andI felt this little teeny paw on my back. I thought, Well, I didn't teach her to do that. Icertainly don't want her to take care of me, but that's the imprint,good or bad. What I put in will be what she walks away with.
Click below for Helen's thoughts on remembering that her daughter is an individual and Makena'lei's special talents.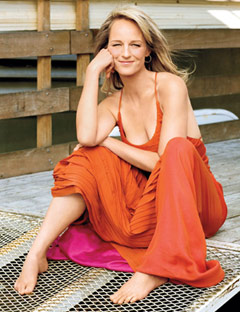 Helen discussed how her relationship with her daughter is changing as Makena'lei continues to grow into her own person.
When they're first born and you nurse for a year, you kind of feel likethere's no separation between you at all. She's just drinking you inand spitting you back out — you're all one big, gooey person, sort of.But more and more I see her as the separate person that she is.

We looka lot alike and love being around each other. When she was first born,she looked exactly like I did when I was born. My father walked intothe delivery room and said, "Wait a minute!" Even then I said, "I haveto remember this is not me." I have to remember that she is herself.

She's 3 now and crazy-verbal and tall and smart, so I also have toremind myself how little she is. She could be sitting here having thisconversation and she'd say, "I don't know what you mean." And I'd finda way to explain it and she might or might not get it.
After being asked about Makena'lei perception of having a parent both in the room and on TV, Helen dismissed the notion.
I'm not anywhere near letting her watch TV, so that's not going to comeup for a long time. I really think that's not where the good stuff isfor her right now.

The good stuff is when she's gardening with her dador baking with me. She likes to paint. Play with her pals. Hula. She'sseen a hula show or 20 in her life. The Hawaiian friends of ours who'veseen her say it's the beginning of the real thing.
Makena'lei's dad is Matthew Carnahan.
Source: Redbook, May issue