Elizabeth Hurley talks family, work, and having another child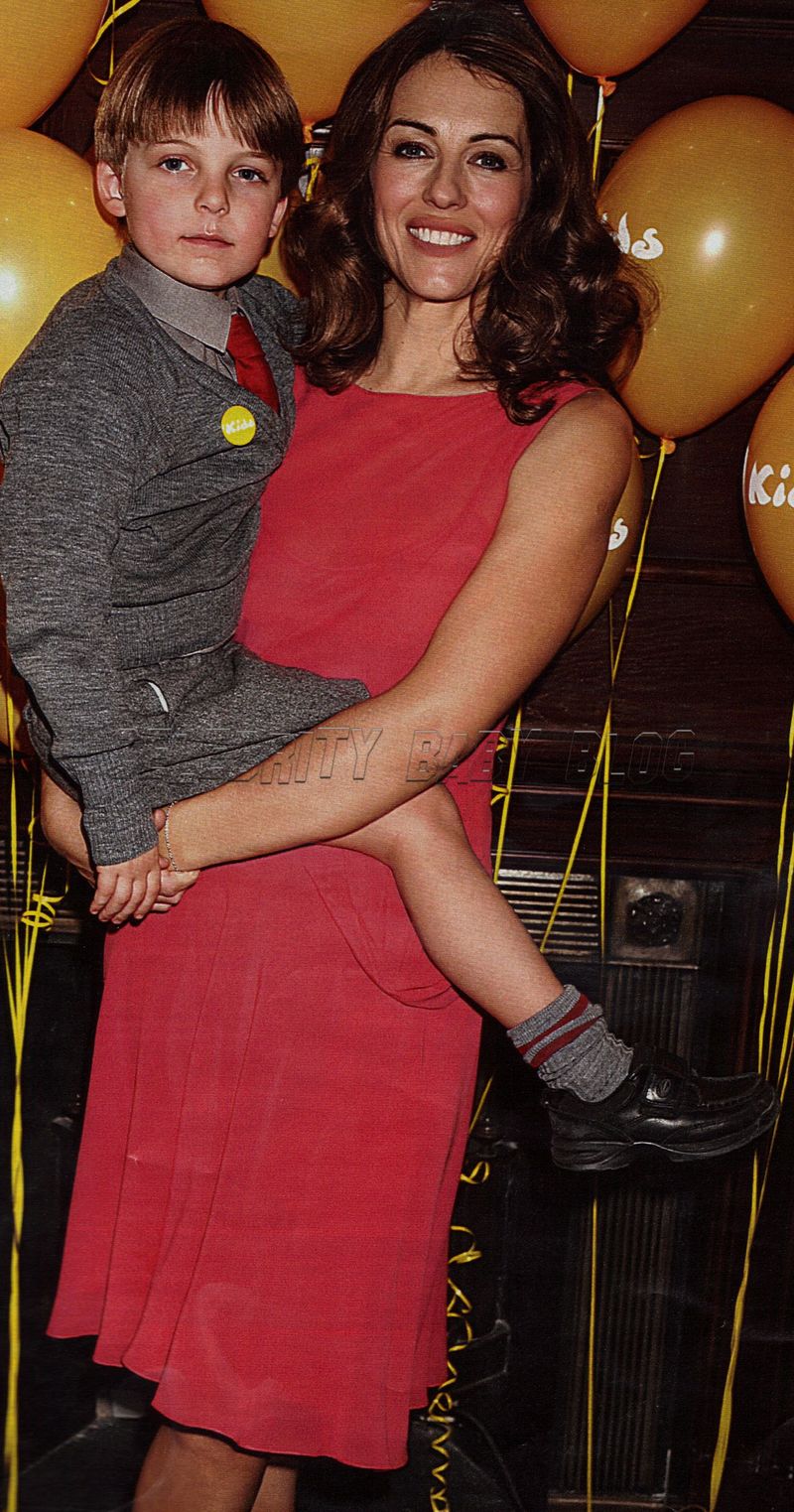 Model and actress Elizabeth Hurley, 42, who recently added another profession to her resume — bathing suit designer — sat down with Hola magazine to talk work, her son Damian Charles, 6, and her marriage to Arun Nayar, 43.
From being a single parent to Damian, who's father is Steven Bing, 43, to getting married last year, and now coming out with a new fashion line, many people want to know — how does she manage to do it all? Elizabeth, who takes Damian to school every day, says that above everything else, her number one priority is her family.
My son and my family are first, my absolute priority. Like any family with small children — Damian is six years old — we get up at six in the morning. The mornings are actually very normal, we get up, we get dressed, we eat breakfast, and I usually take him to school in the morning.

When I get back home, I work until three, when I usually go and pick [Damian] up from school and I spend all afternoon with him. When he goes to sleep, I take advantage of my time and work until eleven.
Continue reading to find out how Elizabeth stays in shape and whether she plans on having another baby.
On how she stays in shape:
It's hard. When you're young and an adolescent, you can eat or do whatever you want, go to sleep whatever time you want, you don't have to make any effort, you don't have to do exercise, but that will never happen again. After Christmas and summer, I put myself on a diet. I have to exercise, watch what I eat, I try not to go to bed so late, don't drink excessive amounts of alcohol, drink water…It's hard, you have to admit it. I make a big effort.
Even though Elizabeth is extremely busy these days, rumors have been swirling that she is pregnant with her first child with husband, Arun, but Elizabeth says they are very good the way they are right now.
It wouldn't be bad [to give Damian a sibling], Arun, my husband, is a wonderful father to my son and the truth is we are very good the way we are. We really are a very big family — we have dogs, cats, geese, cows, sheep, but if another [baby] comes, it wouldn't be bad.
On priorities:
Obviously, family is my number one priority. Second would be to do work that is interesting to me. I've been working 22 years and to leave my son home, it has to be because it's going to be a journey that interests me a lot.
On her plans to star in another movie:
After having my son, I decided that I would no longer travel from one place to another, to be away from my home two or three months. Now I do short projects, I'm doing something around our farm that allows me to stay home. Little shorts things yes, because normally actors are never home, they're from hotel to hotel, traveling…
On how she celebrated her one year anniversary with Arun:
In the end we decided to stay in London. We went to a wonderful hotel, where we were used to staying when we first met each other. Only the two of us, it was a very romantic and very intimate night.
Source: Hola!