Anya Update: 2.5 years and Passover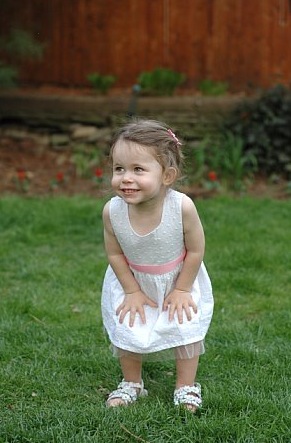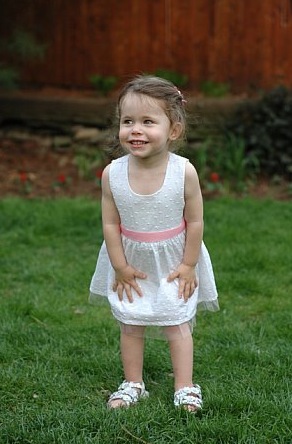 Saturday, April 19th was a gorgeous day and the first time in my memory that we've been able to hang out outside while celebrating Passover. Anya had a great time with her cousins, especially her cousin Z. who is 6. She really seems to love older kids.
Enjoy these Passover photos and a few hysterical photos of Anya blinging it up with her Shrek babies and her new baby doll.
Click Continue Reading for more photos!
---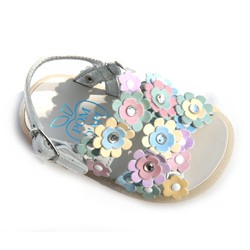 Fashion/Gear info:
Passover:
White dress: Rufflebutts Simple Elegant Swiss Dots Sundress
White sandals that turn pastel in the sun: Pom D'Api White Diams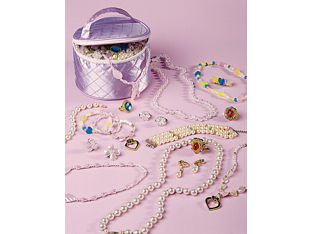 Bling babies:
Blue dress: Oilily circa 1999 (hand-me-down from cousin Sophie)
Shoes: pediped Flex in Isabelle style
Shrek Babies: Previously available at Build-a-Bear Workshop, they don't seem to be available on their website anymore
Doll: Corolle Bebe Do
Jewelry: costume jewelry from Danielle's old boss Sheril and dress-up jewelry set from Lillian Vernon