Update: Alaskan Governor Sarah Palin welcomes son; introducing Trig Paxson Van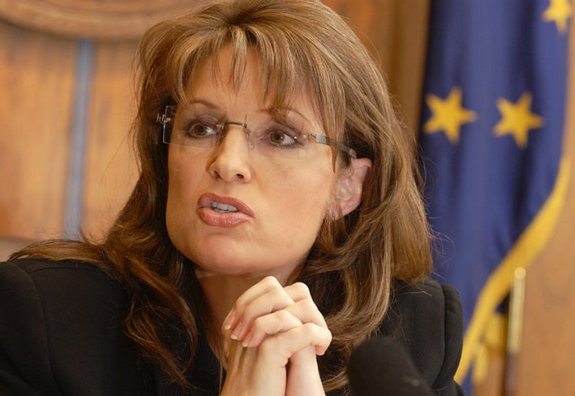 Update: Photo of Trig and more information added.
Originally posted April 18th: Although not due until May 18th, the governor of Alaska, Sarah Palin, gave birth to her fifth child today, Friday, April 18th, at 6:30 am. Trig Paxson Van Palin weighed in at 6 lbs, 2 oz when he was born at Mat-Su Regional Medical Center. Trig is a Norse word meaning "true" and "brave victory." The name is in honor of his great uncle, a Bristol Bay fisherman, while the name Paxson comes from the well-known snowmobiling area in Alaska, which Sarah and husband Todd Palin love.
Click below for the rest of the post and a photo of Trig.
Sarah, 44, had her water unexpectedly break (just a slow leak ofamniotic fluid, she shared) while attending an energy conference inTexas, but checked in with her doctor, was able to stay, deliver a 30minute speech, and then get on a plane to return to her home state intime for the delivery (which ended up needing to be induced) early thismorning.
I am not a glutton for pain and punishment. I would have never wanted totravel had I been fully engaged in labor. After four kids I knew what labor felt like, and I wasn't inlabor.
Sarah said that while she did not tell the pilot or flightattendants that she was 36 weeks along, she did not hide her conditioneither
The family initially released a statement saying that Trig has "special challenges," but did not specify what they are. However, on Monday, April 21st, they said the baby has Down Syndrome. Sarah and Todd's statement reads,
Trig is beautiful and already adored by us.We knew through early testing he would face special challenges, and wefeel privileged that God would entrust us with this gift and allow usunspeakable joy as he entered our lives. Wehave faith that every baby is created for good purpose and haspotential to make this world a better place. We are truly blessed.
On Monday, Sarah shared that she "initially felt sad" when hearing the diagnosis.
Whenwe first heard, it was kind of confusing. It was very, verychallenging. [But now,] it just feels like he fits perfectly. He issupposed to be here with us.
The pregnancy was announced in March. Trig joins siblings Track, 18, Bristol, 17, Willow, 13, and Piper,7. Sarah said she does not plan to take a maternity leave, but isbreastfeeding, will bring her son to work with her, and plans to takesome days of for his pediatrician appointments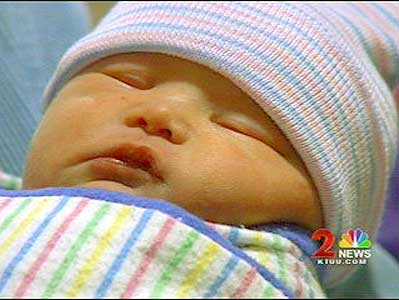 Source: Alaska News; KTUU; ADN
Thanks to CBB readers Sarah, Shay, and April.