Prince Felipe and family attend regatta races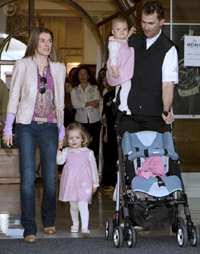 Prince Felipe of Spain, 40, and his wife Princess Letizia, 35, traveled to Palma de Mallorca, Spain, with their two daughters Infanta Leonor, 2 ½, and Infanta Sofia, 11 months, to watch the opening yacht regattas of the season. Prince Felipe even participated in one of the regattas, coming in only one point away from the winning yacht.
Later, Prince Felipe met up with his wife and two girls at a local nautical resort club where the family got into an SUV and left, but not before Princess Sofia smiled and waved at the paparazzi standing outside!
Source: Hola!
Stroller info below.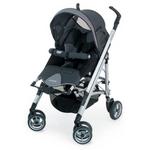 Prince Felipe is pushing a Bebe Confort stroller in their Loola style ($195).