Rumor: Elizabeth Hurley and husband expecting first child together?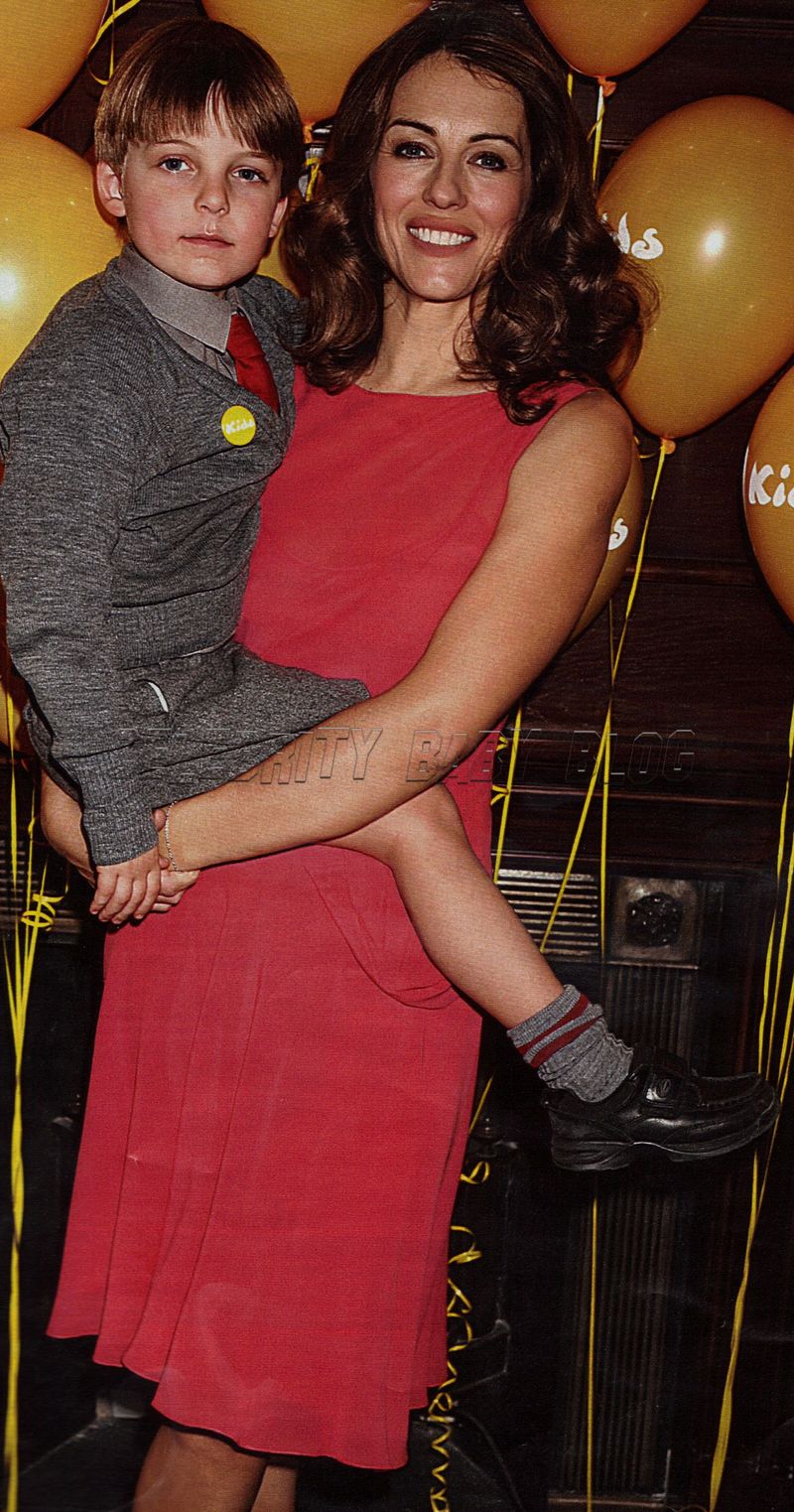 Model and actress Elizabeth Hurley, 42, has found herself amid pregnancy rumors when at the Breast Cancer Research Foundation's Hottest Pink Party Ever in NYC on April 8th, her longtime friend Elton John ran up to her and "rubbed her tummy", according to an eyewitness.
Elton kissed and hugged Elizabeth and congratulated her husband Arun Nayar, 43. The tabloid reports that they seemed to be giggling over their little secret.
Liz also wore a tummy-covering sari to the event and reportedly refused alcohol. No word from her rep yet. She and Arun wed in March 2007. Elizabeth has son Damian Charles, 6, with ex-boyfriend Stephen Bing, 43.
Source: Life & Style Magazine via MSN Broadcast
Thanks to CBB reader Maya.