Rosie O'Donnell shares picture of her kids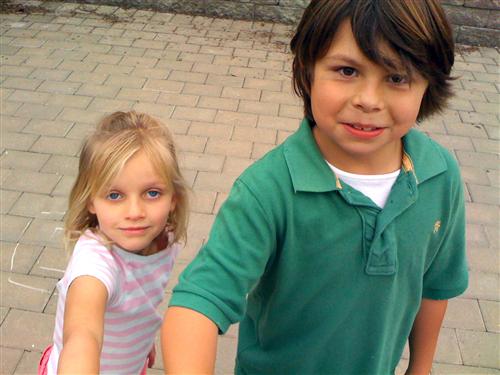 Rosie O'Donnell, 46, has recently posted a picture of two of her kids, son Blake Christopher, 8, and daughter Vivienne 'Vivi' Rose, 5 ½, on her Rosie blog.
Rosie's partner and other mother to their children is Kelli O'Donnell, 40. Together they also have son Parker Jaren, 13 next month, and daughter Chelsea Belle, 10 ½.
Source: Rosie
Thanks to CBB reader Alison.