Robert Downey Jr. talks about his son, Indio and 'preparing him for life'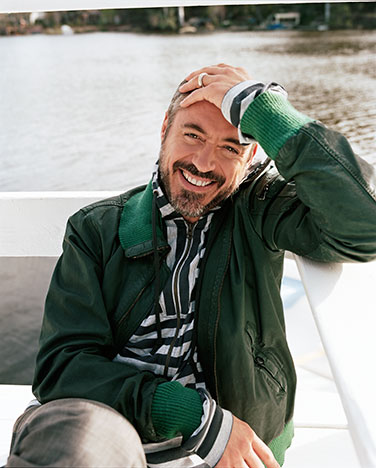 Robert Downey Jr., 43, opened up to Parade about his son Indio, 14, and how he perceives his role in his son's life. Robert says:
My son is gifted and artistic and has a great sense of humor, yet he's a very contemplative guy. That's good. I don't want him to be in a hurry to find out who he is. I'm a guy who was in such a hurry that I missed the train four or five times. I didn't understand the importance of the crossroads I found myself at. As a dad, I think that my job is to do the right thing – to prepare him for what is coming in his life.
The new Iron Man went on to explain:
Iused to be so convinced that happiness was the goal, yet all thoseyears I was chasing after it, I was unhappy in the pursuit. Maybe thegoal really should be a life that values honor, duty, good work,friends and family.
Indio's mother is model Deborah Falconer.
Source: Parade