Matthew Fox happy his kids seldom watch him on TV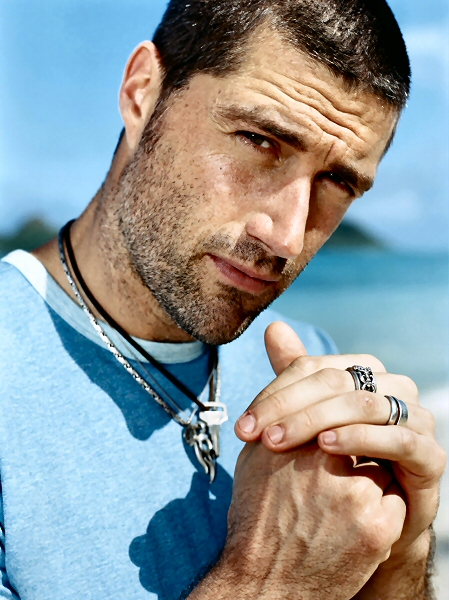 Not watching television as a child growing up in Wyoming, in order to learn to appreciate the great outdoors and help out on the family farm, has not stopped actor Matthew Fox, 41, from having major TV hits including Party of Five and more recently, Lost. Now, on location in Hawaii for his hit series Lost, he is glad his two kids, daughter Kyle, 10, and son Byron, 7, are able to spend more time outdoors than in, thus repeating his own childhood by watching less TV and being more active.
It is very important that they develop their own imaginations and use them. That helped me a lot, and being in Hawaii is great because they spend a lot of time outside. My daughter is ten and discovered surfing, and she has already found some big waves to ride.
Matthew's new movie, Speed Racer, comes out in theaters on May 9th.
Matthew's wife since 1991, and the children's mother, is Margherita.
Source: Straight
Thanks to CBB reader Jess.