Introducing Shaya Charvet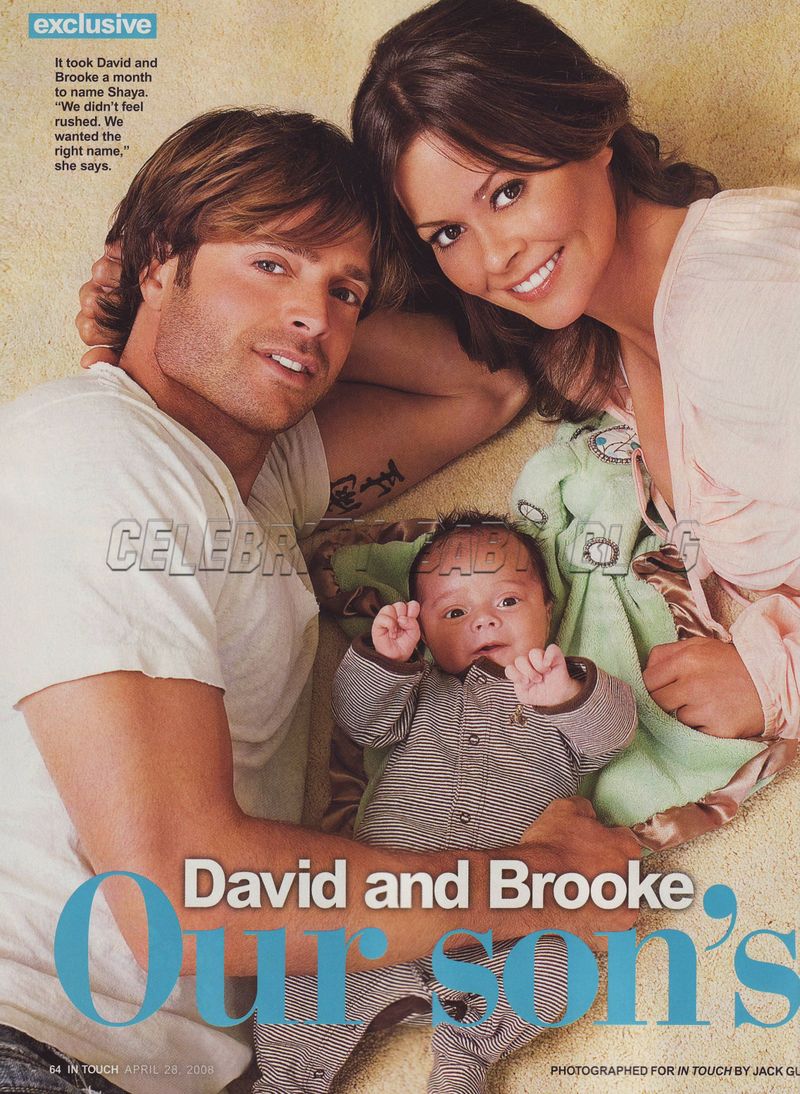 Actors Brooke Burke, 36, and David Charvet, 35, introduce their second child together, son Shaya Charvet, 6 weeks, in this week's issue of In Touch. Brooke and David talk about what their new son is like, how they have always wanted a boy, and why they took so long to name their baby (Brooke's rep Nancy tells us the issue of Braven or Braven Burke for the middle name has still not been resolved).
Shaya joins big sisters Neriah, 8, Sierra, 6, and Heaven Rain, 15 months.
Click below for the photo and interview highlights.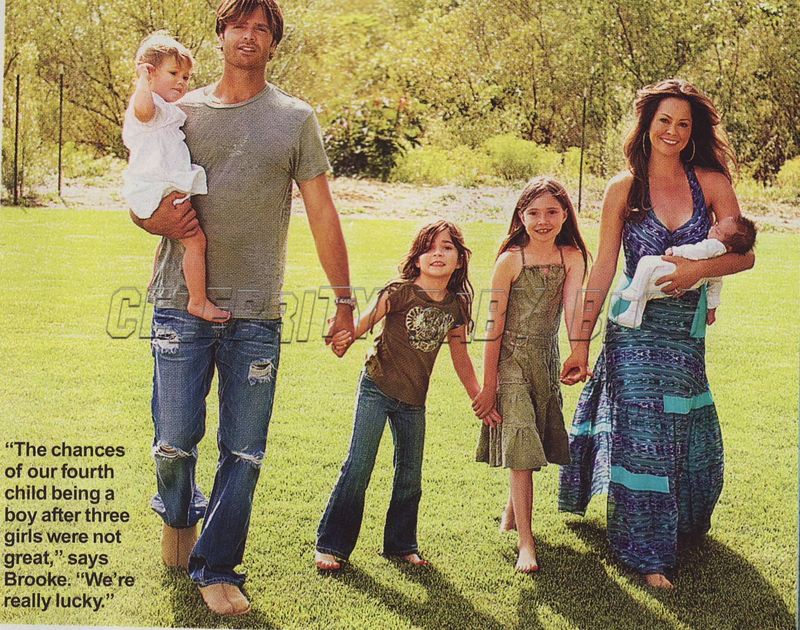 On why they felt they needed a boy:
D: We needed some testosterone, for sure.

B: I knew how important it was for David to have a son and giving him that was really special. [We took a month to name him.] We didn't feel rushed. We wanted the right name.

D: We're just blessed. This is a moment I have been waiting for.

B: The chances of our fourth child being a boy after three girls were not great. We're really lucky.
On Neriah, Sierra and Rain as big sisters:
B: They're great big sisters. They're wonderful helpers and so happy to have a little brother.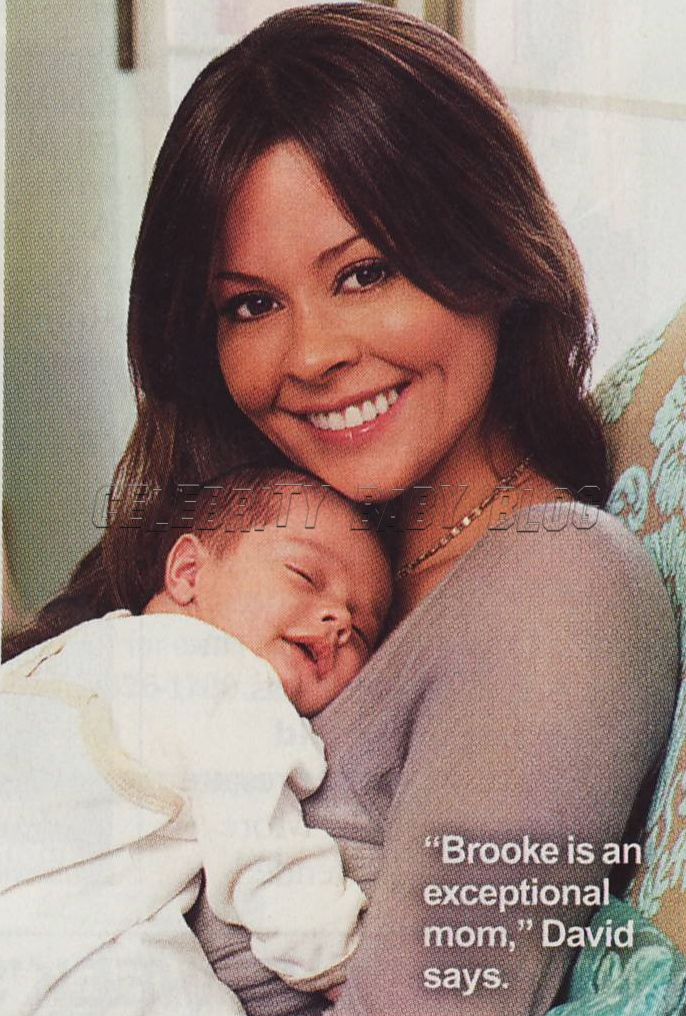 On who Shaya looks like:
B: When he was born, he was the spitting image of David. He's changing a little. I think he has my nose, which all my kids sort of have.
On whether Shaya is an easy baby:
B: He's just mellow, a little darling.

D: He sleeps a lot during the day and doesn't cry much. He's a very well-tempered baby.

B: Shaya's special in many ways. He's just a little darling.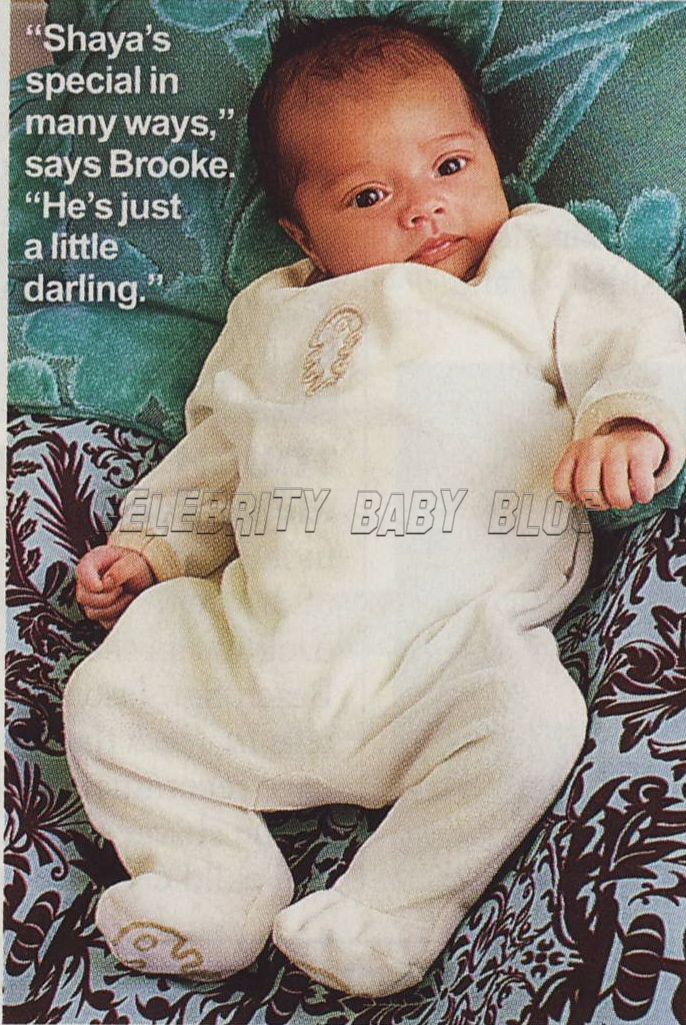 On whether their family is now complete:
B: I would never say never, because rearing them has been amazing, but I think four is plenty.

D: When one goes to college, we'll have another. [Laughs] We'll fill in the blanks.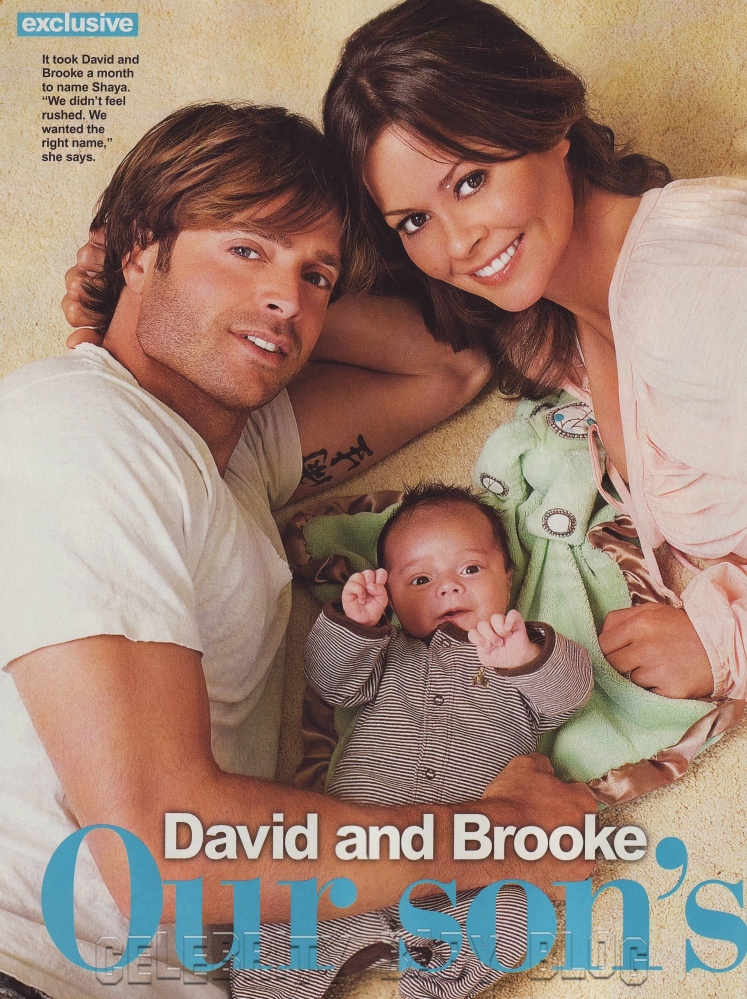 Source: InTouch
Thanks to CBB reader Stephanie for the scans!